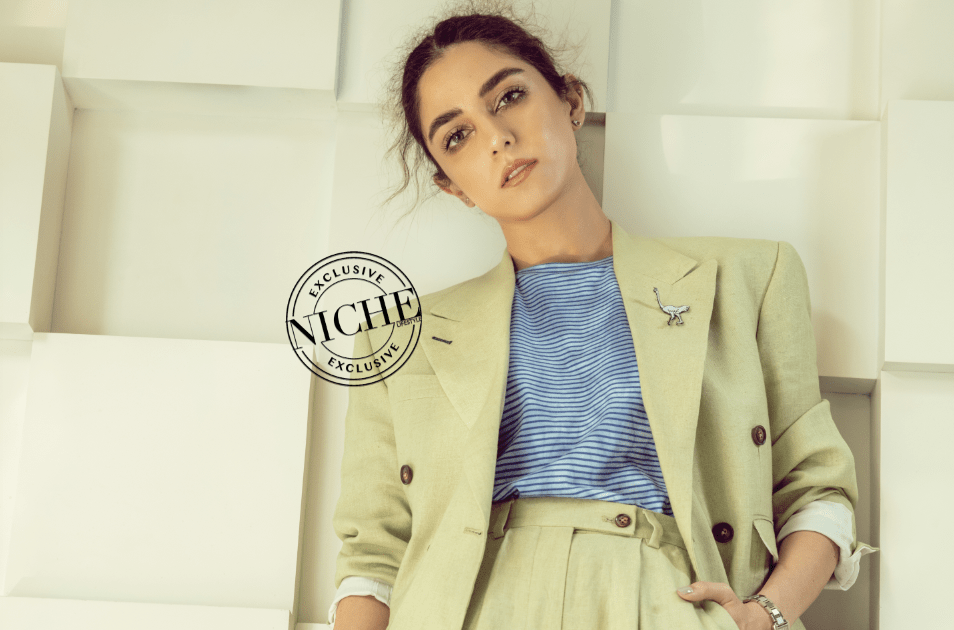 Maya Ali achieved star status when she was only 25 years old through her hit drama serial 'Man Mayal'. Now, almost five years and several box office hits later, Maya Ali's life has completely changed. She's proven that she's got a range well-beyond television. As she navigates a new kind of stardom, Maya Ali talks to Niche Lifestyle about success and how she's dealing with a new kind of stardom.
How does success translate into your thought process when it comes to choosing projects?
So whenever I choose a project, I don't think about success or how well this project will do, I think about my character, and how important my character is and what role I am playing, and what impact this project will have on our society.
How has life changed after Teefa in Trouble? How do you feel being labeled as the most bankable star in the industry?
I would say my life has changed in a positive way after 'Parey Hut Love' & 'Teefa in Trouble'. I have received so much love and appreciation for my work. However I have never let success get to my head or change me as a person. I have always stayed grounded. Being labelled as a bankable star is definitely a really good feeling, and I feel honoured.
According to latest news, you are making a comeback on silver screen with 'Pehli si Mohabbat', how does it feel to be doing a drama serial after a long hiatus from TV?
It's been a long time since I have done a drama serial and I have really missed it! It feels great to be back on the set, shooting for a drama. It actually feels like home and I can't wait for my fans to watch it as they have been eagerly waiting for me to do a drama serial.
You have given back-to-back hits with films like Parey Hut Love, and Teefa in Trouble. With that comes the pressure of living up to the audience's expectation. Will there be another commercial film in the future with Maya as the lead?
It certainly is a lot of pressure. I feel like I have to do even better than what I have delivered in the past, as the audience expects more, but it's a good thing as it makes me push myself even harder, to deliver my utmost best. And yes of course, there are a few things in the pipeline. If it wasn't for Corona we would have been on set shooting. However, I will let you all know the details soon.
How do you react to your hit films, do you just jump on to the next project or enjoy it while it lasts?
I enjoy it and take it in, as it is a big achievement. I celebrate it with my family and friends, as I've worked hard, and my hard works paid off, but yes at the same time I am looking at what's next.
You were almost roped in to do a movie with Akshay Kumar, are there any more plans to work outside of the Pakistani industry?
Why not, if I get a good opportunity I certainly will. It's always good to be able to present your country on an international platform.