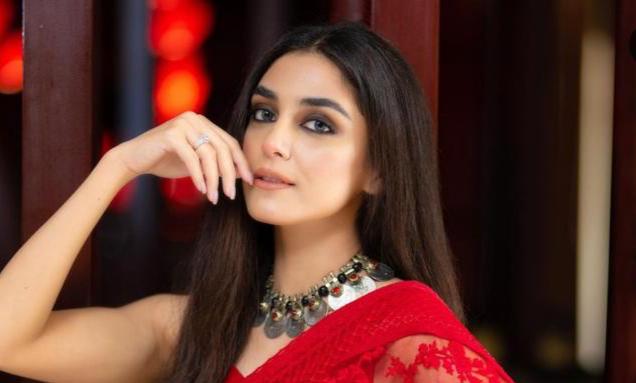 Maya Ali, shuts down relationship rumours with co-stars in an interview with Ahsan Khan.
She has been ranked among  the country's most popular actresses with her roles in both dramas and big-budget films and is the recipient of one Lux Style Award from four nominations.
She began her career as a video jockey, in the year 2012 and made her debut with a brief role in Durr-e-Shehwar and then was being praised for her characters in several more dramas. She rose to fame after showing her brilliant acting skills in drama serial Diyar-e-Dil and Mann Mayal.
Maya gained major recognition when she progressed into films by featuring as the female lead in the 2018 action comedy Teefa in Trouble (opposite Ali Zafar) and the 2019 romantic comedy Parey Hut Love. Both the films rank among the highest-grossing Pakistani films and the latter earned her two nominations at Lux.
She has always been in the spot-light as many linked her up with Osman Khalid Butt then to Shehryar Munawar. There are always rumours attached to her of being in a relationship first with Osman Khalid Butt and these days with Shehryar Munawar.
Recently she was invited on Ahsan Khan's show, Time Out With Ahsan Khan where she opened up about all these rumours and said that she is not in a relationship with any actor and it is just that at times an on-screen couple has such a great chemistry that people start assuming and then make scandals.
She said, "When we were at the premiere of Parey Hut Love, people called us (She and Sheheryar) a 'Filmy Jodi' which, for me, was a compliment. But this does not mean I will limit myself to only be seen with Sheheryar. From all the actors whom I have worked with, I absolutely adore Bilal Abbas."
Maya clearly told Ahsan that she is not in a relationship with Sheheryar or any other actor from the industry nor she will limit herself to working with specific actors only.