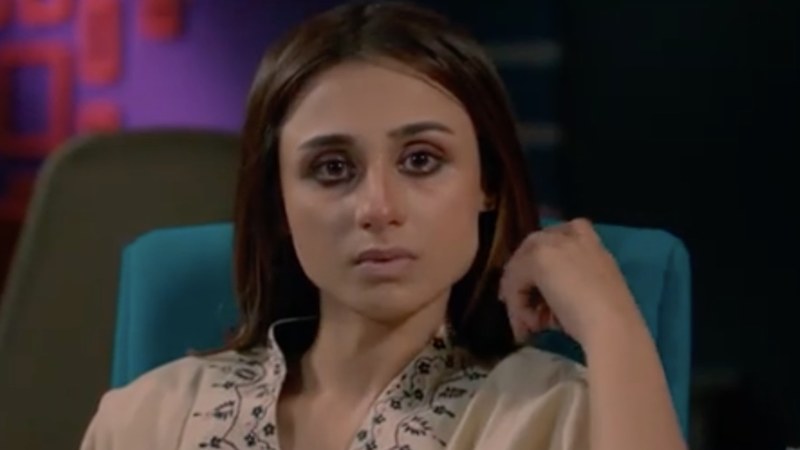 Actress Mashal Khan sat down for an interview with BBC Urdu for discuss the launch of her new show "Lifafa Dayan" which shall be available for viewing on Urduflix – Pakistan's first local streaming platform. The series is said to center around journalists and the corruption and bribery prevalent in the media industry.
The actor discussed the moment when the director of the series, Rao Ayaz, had called her up to discuss the show and she was very happy to sign up for it:
"They told me that they had something different and this is the character etc. and I was very excited to do it. The director, Rao Ayaz had called me up and I had seen some of his work before. He's a brilliant director and I was happy to work with him."
Mashal Khan also discussed the character of Aleena Ali, who she was playing in the series, and how she gave her a chance to explore complicated, mesmerizing characters that allow her to showcase her talent:
"When they told me about the character and the margin that she has, I was like, "Finally! We have characters that our actors can explore and showcase our talent."
She further pointed out how her character's complicated nature and demeanour is what drove her towards portraying her, and how she was unlike the ideal woman who is portrayed on Pakistani screens.
"With my character Alina, when you watch her for the first time, you don't feel anger but you feel sympathy towards her because this was a woman pushed to extreme lengths to become this version."
When further questioned on what steps she took to prepare for this role, Mashal explained that at a certain point she even began trembling on set because of deeply she had gone into the mind of her character.
"I had locked myself in my room and began thinking about how I would act if I was in my character's shoes. Even on sets, some of the crew members would notice that I would be trembling during some scenes because of how much I had altered myself to become my character."
You can watch the rest of the interview below on BBC Urdu.
View this post on Instagram