Share this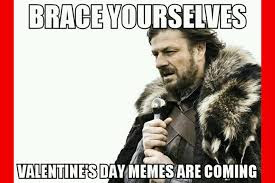 The Day of Love is approaching and social media is going to flood with all sorts of posts. The mushy, cheesy, sad, anti-valentine's, anti-love; you name it and you'll see it. But believe it or not, you come across the funniest content. Pakistanis, in particular possess this amazing skill to make anything hilarious. The meme game has elevated. It has become lethal yet more and more relatable by the day. Valentine's day is another opportunity for them to get their creative juices flowing.
Less than a week to go and we have already started seeing some pretty hysterical posts. Although, 7Up's correspondence with the memers stole the thunder! 7Up could not resist returning the love and sent food vouchers to @noorulhudaa for such Valentine's Day anticipation.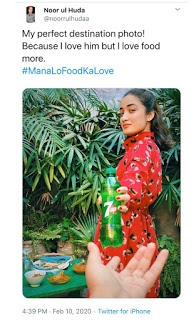 The appearance of red balloons, red roses and booked restaurants everywhere can be a rigid reminder for all those riding the solo train. But this is also the day you express love for the love truest of all loves, i.e, Food. And no foodie dream is complete without 7Up.
7Up shared and replied to memes in the most entertaining way and we are here for it!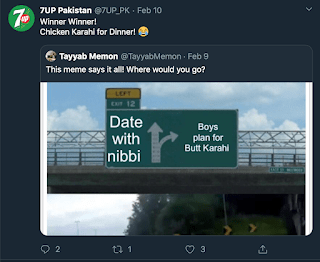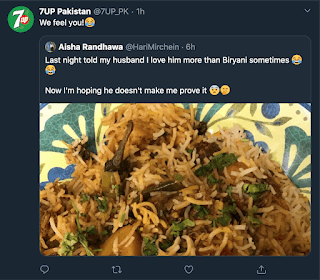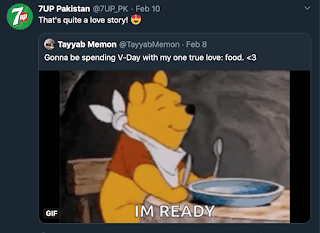 So glad that the marketing game has elevated and all our local memers are actively participating. The good news does not just end there. 7Up has announced a huge giveaway of an iPhone to celebrate the love of food along with lots of food vouchers!
Share this