Malika-e-Tarannum Noor Jehan being remembered on her death anniversary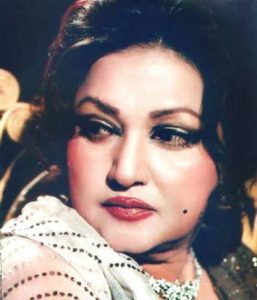 Legendary vocalist and actress Malika-e-Tarannum, Noor Jehan's 20th death anniversary is being observed today on the 23rd of December. She was born on the 21st of September 1926 in Kasur and she recorded around 10,000 songs in Urdu, Hindi, Punjabi and Sindhi.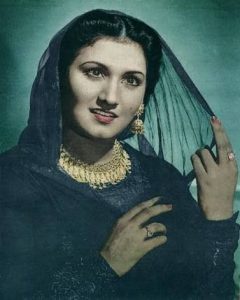 She is still renowned as one of the greatest and most influential singers of the South Asia and her songs are still being remembered and rejoiced. She was given the title of Malika-e-Tarannum (Queen of Melody) as she sang thousands of songs and her songs also give immense courage and hope to our soldiers at the time of war. Her national patriotic songs, during the time of 1965 when Pakistan and India were at war  are an important part of our national history and still being played whenever our soldiers need to boost their morals.
She received many awards' including the highest Pakistani honor in entertainment Tamgha-e-Imtiaz (The Pride of Performance) in 1966.  She also acted ik a few movies but gained popularity all across the globe as a singer.
Her beautiful sarees and her bold makeup was also the main highlight of her videos that used to air on PTV. She looked stunning in all her videos and her glittery sarees are still a favorite.
Her melodious voice still captivates the listeners and she still lives in our hearts and will continue to do so. May her soul rest in peace! Amin.
Here are a few of our favorite songs: 
Sonay di tavitri:
Mujh say pehli si mohabbat:
Mein tey mera dilbar jani:
Vey sonay diya: