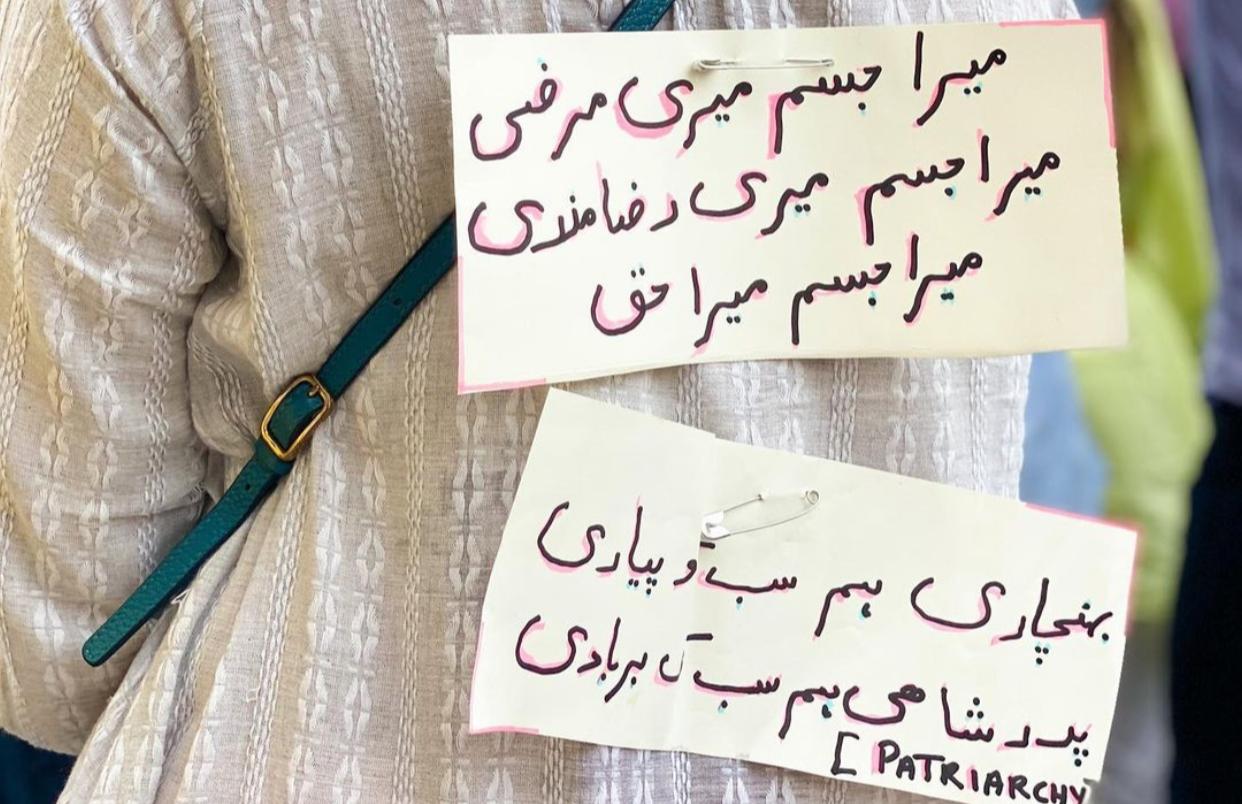 You can't hear the words "Mera jism meri marzi" without the overload of complaints coming along with. "Vulgar", "besharam" and "yahoodi shazish" is what the media and men have to wail every time a woman shouts this slogan. So lets finally address these misunderstandings and explain what the placard really means and why is it so empowering for women.
Mahira Khan has already done an excellent job in breaking down misconception behind the slogan, and why it serves as a rallying cry against the patriarchy for women in Pakistan. Speaking to Mira Sethi on her Hello! Mira Sethi YouTube channel, the film actress clarified the meaning behind the slogan:
"When I say Mera Jism Meri Marzi, I don't mean I want strip my clothes off and run around naked!" asserted the celebrity. "I mean to say that I am a human and this is my body, so it is up to me whether I allow you to stare at it or touch it, or not. It means that I can report you if you don't comply. It means that I can take an action against you if you harass me because you have no right over MY body."
Other than this, Aurat March has staunchly defended this slogan for empowering women to own their bodies. It has also used their social media pages to address the countless ways patriarchal structures have encouraged violation of women's bodies.
For instance, the organization has shared the detailed outlook on the growing epidemic of child marriages in Pakistan by citing that more than 2 million girls under the age of 18 are married off each year. The post further elaborated that child marriages are harmful because they deny girls the opportunity to have a complete education or childhood and can make them more vulnerable to domestic violence, or long term health problems because of early pregnancies.
View this post on Instagram

by Mahnoor Jalal