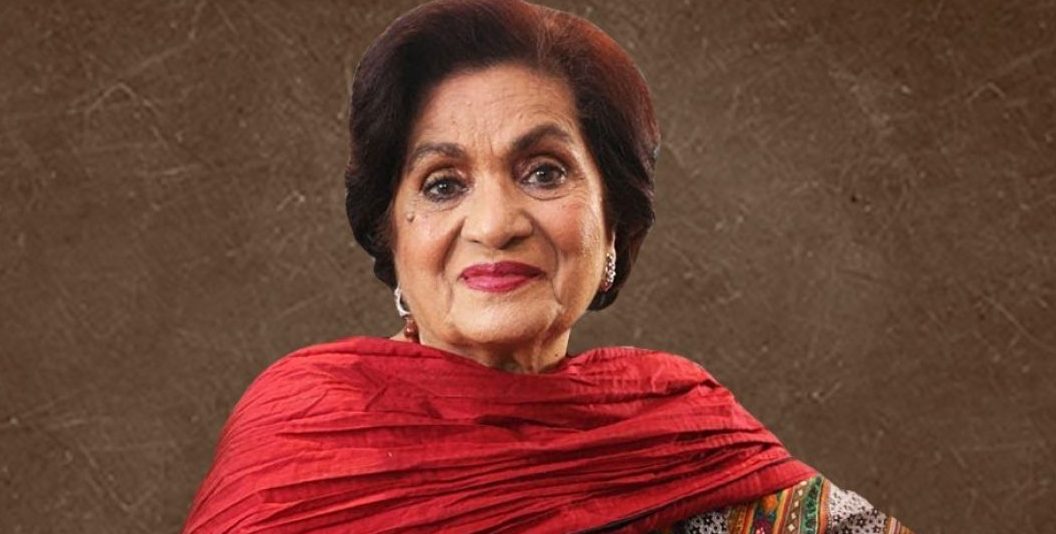 Legendary playwright, Haseena Moin passes away at the age of 79 in Karachi. As per sources she was fighting from cancer since a few years, however, the immediate cause of her death has not been revealed.
She was a renowned Pakistani dramatist, playwright and scriptwriter. She wrote several plays for stage, both television and radio, some of which have even gained international repute. She was the recipient of the Pride Of Performance award for her services to the performing arts in Pakistan.
She wrote Pakistan's first original script 'Kiran Kahani' aired in the early-1970s. Before this PTV relied on novel-based scripts for dramas. Some of the most popular dramas she wrote that gained international repute include Ankahi , Tanhaiyaan, Kiran Kahani, Dhoop Kinarey , Aahat, Uncle Urfi, Shehzori, Kohar, Des Pardes, Pal Do Pal, Aansoo, Kasak, Parchaiyan and Parosi.
Other notable works include Mere Dard ko Jo Zuban Milay, Kaisa Yeh Junoon, Dhundle Raaste, Shayad ke Bahar Aaye, Mohim Joo, Tum Se Mil Kar, Bandish and Zer Zabar Paish.
She is  considered to be the best playwright and dramatist Pakistan has ever witnessed. Her classic dramas Tanhaiyan and Dhoop Kinarey along with many more are still being cherished and loved by everyone no matter how many times you watch them.
We must say that the golden era of PTV is called the most beautiful time because of these amazing scripts which made dramas a block buster that are considered classics now!
She will be in our hearts forever and may her soul rest in peace. Amin! 
Twitterati express their feeling of grief by calling it an end of an era: