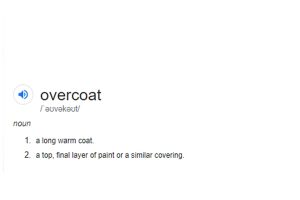 "Layering"  a word synonymous with Winters is probably the best part about the cold weather.
You can just throw in the worst pairs of under layers and make them look good together with a wise choice of an overcoat/topcoat. The best way to decide what size you should get for yourself is by deciding if its roomy enough to fit as much layers underneath as possible ( just kidding ).
Overcoats are almost like an investment – the more the merrier!
Here are our top picks for this season.
NOTCH COLLAR COAT 
A deep brown notch collar top coat has been a fashion essential since the beginning of the 20th century. Its simple, chic and makes you look effortless. So what're you waiting for ? Shop yours here , right now!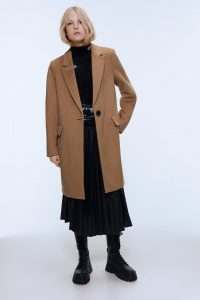 FRONT OPEN CAPE COAT 
Not all overcoats need a lapel!  – this almas suede textured overcoat is a must have this season!
https://www.instagram.com/p/B4MvE1AgMGW/
FAUX FUR 
Feel Luxurious and wild in this brilliant faux fur coat by Mango.
https://www.instagram.com/p/B4siZ3dnhC0/
FAUX FUR COLLAR BELTED COAT 
This suede belted top coat with Faux Fur trimmings could look best during the day time with a good pair of boots and a monochromatic under layer. You can shop this look from here !
https://www.instagram.com/p/B4Xgwa2BGXH/
NOTCH COLLAR RAG COAT 
A dark toned top coat is like air – can you live without it ? no ? right ! it should fit perfectly and should be exactly this coat by Zara. The best part ? you can order it through International fashion paradise or Brandsenclave. These Lahore based concierge companies helps you order the products of your choice from all over the world , Just DM them the details of the product and it'll be delivered to your doorstep within weeks. How convenient! Check out their IG page here !
https://www.instagram.com/p/B3pehdrI-1L/
FAUX FUR CUDDLE COAT 
Divas need their furs! . Having a Faux fur coat is by all means necessary! This subtle steel gray cuddle coat by Mango will make you feel luxurious while you're out grocery shopping ( yes i live for the sass ! ) or for a sober night out. Shop the look from here !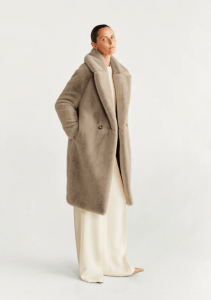 GLOSSED PU RAINCOAT
Weather protection doesn't need to look technical. This PVC faux leather top coat by RAINS is an educated choice to make a statement while combating elements of the harsh cold weather.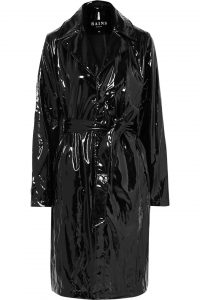 To learn more about how to style hoodies check this out