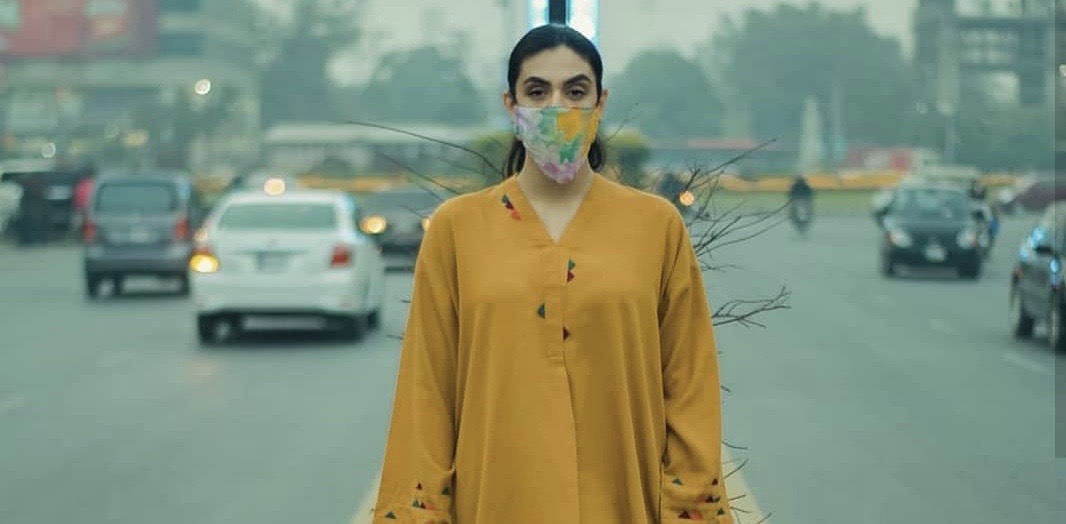 If anyone was thinking of removing their face masks anytime soon then think again because the fifth season of smog has arrived in Lahore. WWF Pakistan reported that the Air Quality index in Lahore was 344 today which is considered hazardous for health.
Twitter is also choking and asking the authorities to take notice as the dense air takes over the city.
Yet again, smog, the #fifth season has arrived. #Lahore had a record high Air Quality Index(#AQI) of 344 today, which is considered #hazardous for health.

It is time for serious action. Stop treating the symptoms, we need to address the source. pic.twitter.com/8JHolx3WTX

— WWF-Pakistan (@WWFPak) November 10, 2020
The smog in Lahore is scaring me.

— بےمثال (@BayMisaal_) November 10, 2020
Smog situation is do bad in lahore

— ✨ (@sheisfilming) November 6, 2020
https://twitter.com/HRHSays/status/1326392672886599681?s=20
Horrible air quality these days.#Lahore #LahoreSmog https://t.co/IMv9fdLf1G

— Waqar Rizvi (@waqarhrizvi) November 9, 2020
#Lahore #smog today..be safe pic.twitter.com/4guLge3w9K

— Mona Zia (@zia_mona) November 9, 2020
— Umair Javed (@umairjav) November 9, 2020
#LahoreSmog #SaansLenayDo #DOSAir @Lahore_Air Lahore is Choking @EPD_Punjab @aminattock @zartajgulwazir Action required! pic.twitter.com/jv7G3nf1MT

— nazifa (@nazifabutt) November 9, 2020
LAHORE SUFFOCATED UNDER A SMOG, BUT THE GOVERNMENT REFUSES TO CLEAR THE AIR ONCE AGAIN.

— Osamazia. (@Osamazia40Zia) November 9, 2020
This hazardous air has turned my eyes red. Looks like smog season is back in Lahore.

— Affan (@amreader12) November 9, 2020
When you are recovering from illness and Lahore's smog hits you 😷😢

— Huda Ismail (@Hudaismail95) November 9, 2020
Lahoris wake up to dense layer of haze as air quality of the city hits hazardous levels #ClimateAction #Lahore #lahoresmog pic.twitter.com/eCxdUXW3H3

— Capital Stake (@CapitalStake) November 9, 2020
We would advise all to avoid unnecessary exposure and stay at home because the Air quality index is harmful for your health. At the same time it appears that the second wave of Corona Virus is entangling us so it's time to get the masks on and stay at home till things change for the better.