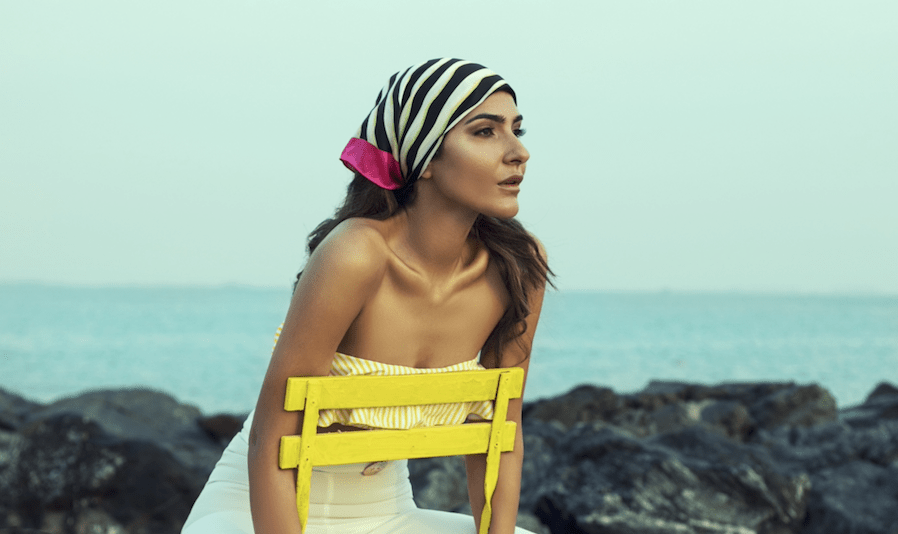 Eccentric, fun, in-your-face and of course, fearless. These are just a few adjectives that do justice to supermodel and now an actress Kiran Malik. Be it stomping on the runway to acting in a movie, Kiran Malik is just someone who loves to entertain the audience.
Even our interview a game of 'what if' has the same feeling that Kiran Malik exudes every time you see her on the screen. As a veteran in the industry, Kiran Malik answers our 15 questions about life, work and the new world.
If the world started working from home, I'd be….I'd spend more time exploring my crafty talents!
If I wasn't an actor/model, I would…Well I am, haha, I'm not just an actor/model I'm also an HR consultant.
If I knew today was my last day on Earth, I would…Hold on, am I moving to Mars?
If you had to pick one person to be with forever, it would be…My daughter, without a second thought!
If I could wear one designer my entire life….That would be Chanel!
If you could say a sentence which the whole world could hear, what would you say? "When we speak we are afraid our words will not be heard or welcomed. But when we are silent we are still afraid. So it's better to speak." – Audre Lorde
If I could invent something, it would be…Holographic Fashion line.
If I could change one thing about Pakistan's entertainment industry, it would be…For the industry to prioritise talent more than preference.
If I could choose one Pakistani drama to play the lead role in, it would be…Zindagi Gulzar Hai.
If I had to choose one person from the local industry who's making a change it'd be…Eman Suleman.
If you were the leader of your country, what would you change….Would be a long list of things I'd like to change but I would definitely start with corruption!
If I hadn't met my husband, I would…that's the only reality I know!
If you could gift your daughter something money can't buy, it would be…More time with her grand parents!
If I could give parenting advice to new mums, I'd say…There's not much I can say since I'm sure all the parents want the best for their kids but from my own personal experience I can say it's very important to give space to your kids and trust is the basis of it all.
If I could go back in time, I'd change…to go back in time and change the instances that were too heavy to bear, like losing my brother and my father.