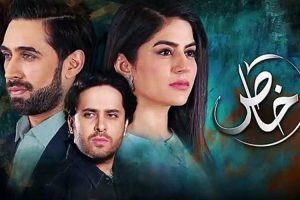 With October being the month of Mental Health Awareness, we bring forth a drama serial which sheds light on mental health and the importance of the subject. Produced by Momina Duraid and directed by Danish Nawaz, 'Khaas' caught our attention with its engrossing story-line!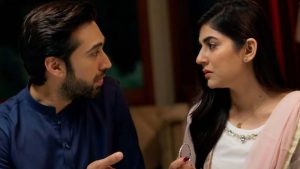 Khaas is a story of an extremely ambitious, studious and confident young girl named Saba (played by the very talented Sanam Baloch) and a charming young businessman Ammar (played by the very handsome Ali Rehman Khan)  who is actually a narcissist by nature. The story takes an 'as-per-norm' start; rich handsome boy falls in love with small-town intelligent girl, does everything in his utmost power to win her over and eventually marries her only to take the innocent girl aback by his narcissist tendencies which start to show shortly after their marriage. Ammar's toxic behavior towards Saba starts to grow on her and takes a great toil on her perspective of herself.  Frequent unmeaning yet belittling comments like 'your hands look like those of a man' and that 'your curly hair is not pretty' give birth to irreversible insecurities in Saba which ultimately begin to affect her self-image.
For Saba, its the same old 'hard-to-get-out-of' vicious cycle every single time; after being ignored and demeaned for days, her husband will turn around and suddenly praise Saba for the smallest act of obedience, leaving the poor girl desperately holding onto a few crumbs of affection before he returns to his usual toxic ways. Nothing that Saba does to make Ammar happy seems to suffice which leads to an extremely unfortunate transformation of Saba – from an ambitious, studious girl to an insecure depressed housewife!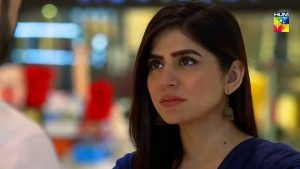 While 'Saba' is only an on-screen character (beautifully executed by Sanam Baloch) – we live in a society where every other woman is a real life Saba, experiencing similar painful moments of torment on a daily basis. This drama serial has something to offer everyone – inspiration to the victims, better perspective to the people around the victims and lessons to learn for the narcissists!