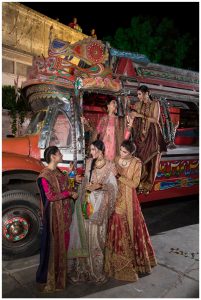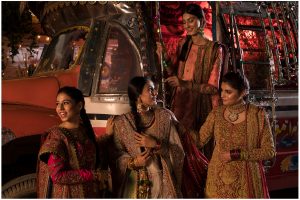 With the digital evolution of wedding photography, amongst a plethora of our (not so ) candid photo moments, we find our hearts yearning and aiming to capture the effortless and Pre-photoshop authenticity of wedding celebrations found in our parents photo albums. The lack of perfection and unequal frames, to extreme spontaneity of emotion and festivity, we get to relive a time we haven't physically witnessed.
Taking inspiration from the nostalgic unfolds of a memorable photo album, Fahad Hussayn Couture brings you 'Junnj', a collection and a philosophy. The celebrations reverberating, taking a glimpse of a time when wedding processions consisted of a delightfully decorated bus, full of a gleeful wedding crowd.
Celebrating a decade of Imperial decadence with exquisitely tailored and ravishingly embroidered Fahad Hussayn signature bridal couture pieces, the video features Sadaf Kanwal , Giti Ara and the rest of the glamorous "Junjj" swaying to the melodious voice of Zeb Bangash.
The king of couture, Fahad Hussayn, took strict action and re-released his fashion campaign video (exclusive to Niche Lifestyle) where he removed all the scenes featuring Mohsin Abbas Haider (who is accused of domestic abuse by his wife) in order to show solidarity with the survivors of domestic violence. According to press, Fahad does not want him and his brand to be associated with someone accused  of domestic violence as he is strictly against violence, harassment, gender discrimination and  has always been a huge supporter of women empowerment. Model, Sadaf Kanwal's scenes' have also been removed from the video as she was featured with Mohsin-to which, Fahad said that they had to be removed to maintain continuity.
Fahad has always supported women regarding any  social issue that have been going on in our society.  As much as he wants our  women to be empowered yet at the same time he is wants equal rights for all genders. He hopes and wishes the world  becomes a humble place to live  with no discrimination for any gender and where we can  support each other.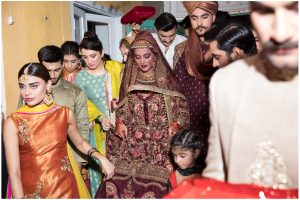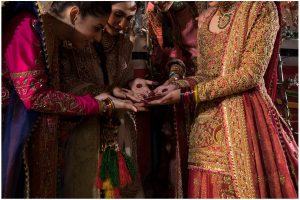 "guddi wangu ajj mainu sajna udai ja udai ja udai ja"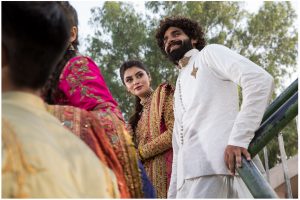 Fahad Hussayn's imperial couture sensibility and Zeb Bangash's euphonious vocals aligns cohesively with the video that promises to leave you both nostalgic and mesmerized and i'm sure you'll be hooked to this song for the rest of the week.
https://www.youtube.com/watch?v=bY8ZRr8mcAs&feature=youtu.be
Udai Ja Udai Ja 
Udai Ja Udai Ja 
Udai Ja Udai Ja