Junaid Jamshed Being Remembered on His 56th Birth Anniversary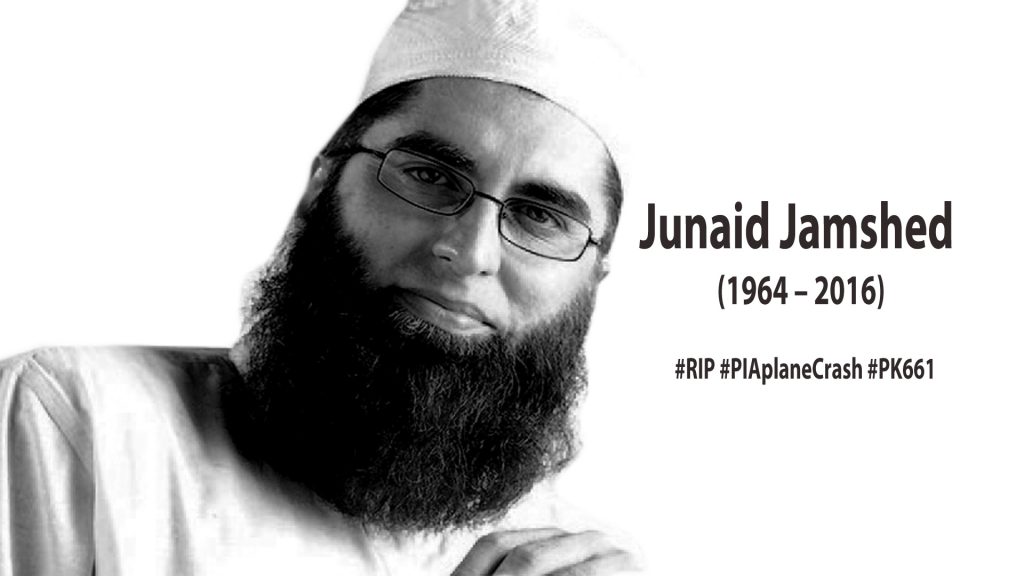 Late singer and preacher, Junaid Jamshed is being remembered on his 56th birth anniversary across the country today. Junaid was born in Karachi on September 3, 1964.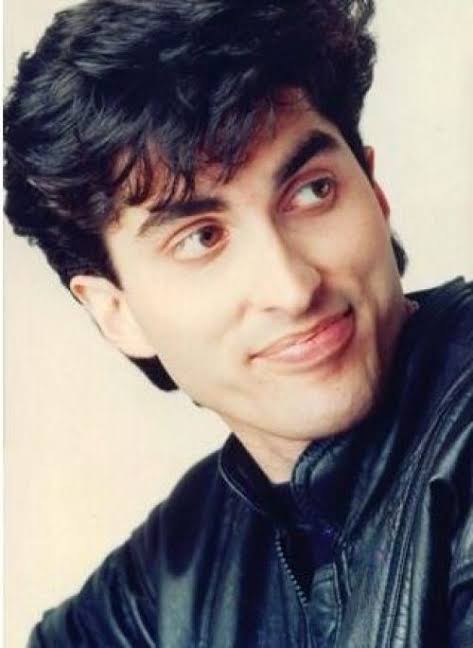 Junaid Jamshed was popularly known for his globally-acclaimed anthem 'Dil Dil Pakistan' and his work as a televangelist. He briefly worked as a civilian contractor and engineer for the Pakistan Air Force before turning to music as a potential career option.
Song 'Dil Dil Pakistan' gained immense popularity and became the reason the band 'Vital Signs' became very famous with their many more melodious songs.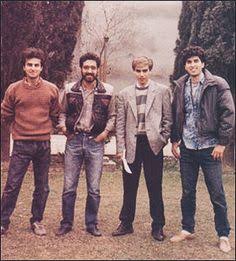 Junaid Jamshed ruled the pop music industry for almost 15 years and then he bud farewell to music and went to start his spiritual journey and served the rest of his life in promoting Islam. He was also awarded 'Tamgha-e-Imtiaz' by the government of Pakistan in 2007.
He went on a mission of preaching the correct paths of the religion to the residents of Chitral where he passed away in a horrible crash when PIA flight PK-661 of aircraft ATR-42 turboprop plane crashed near Havelian with 47 passengers and crew members on-board.
A pick of some of his best 'Naats':
Mera Dil Badal Dy:
Ilahi Teri Chokhat Per Bhikari Ban Ker Aya Hoon :
Mein Tu Ummati Hu:
Aye Rasool e Amin Tujh Sa Koi Nahi:
Mere Nabi Pyare Nabi (SAW):
Fans pay tribute to him on twitter and we pray for his eternal peace! In our hearts forever ♥️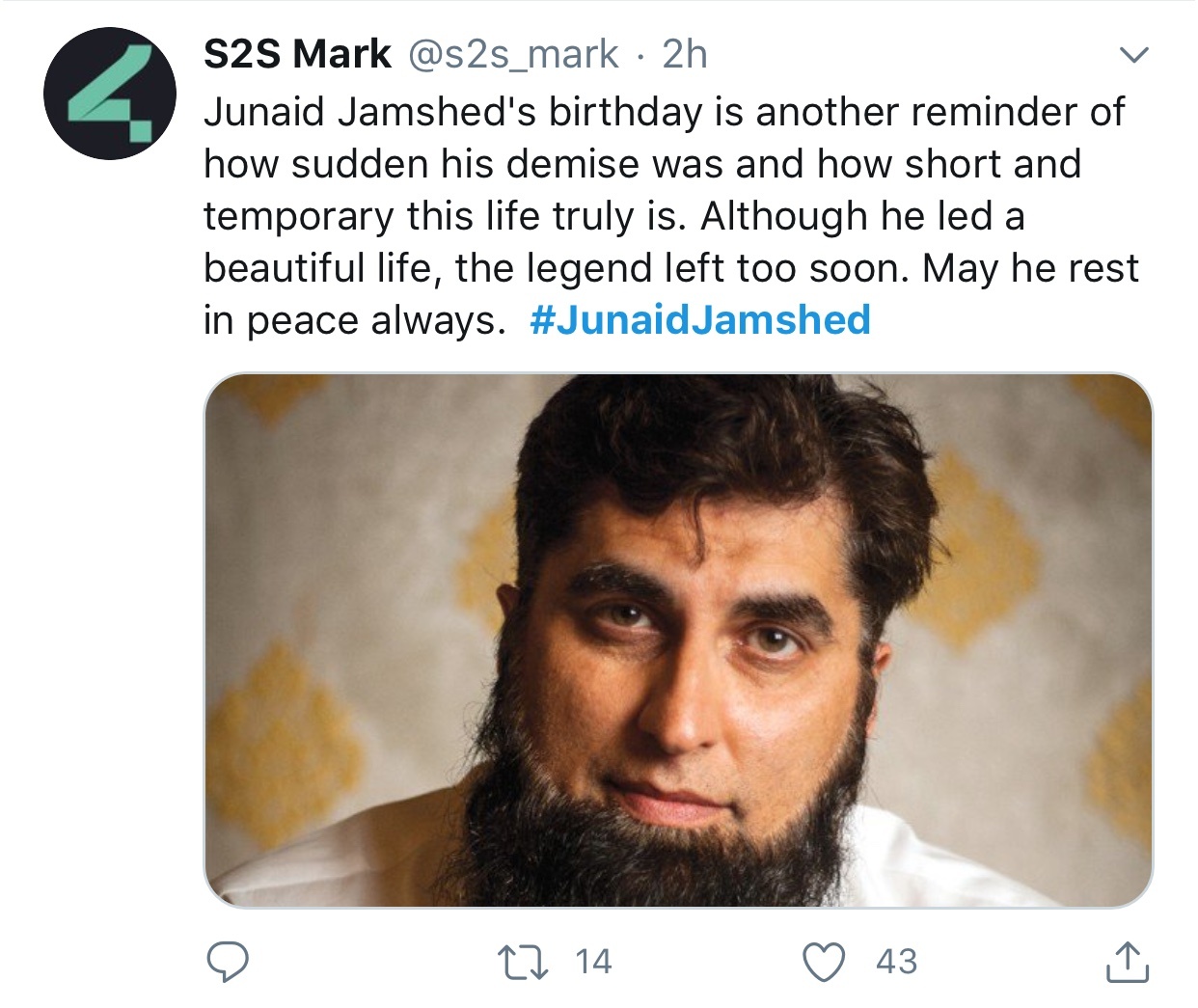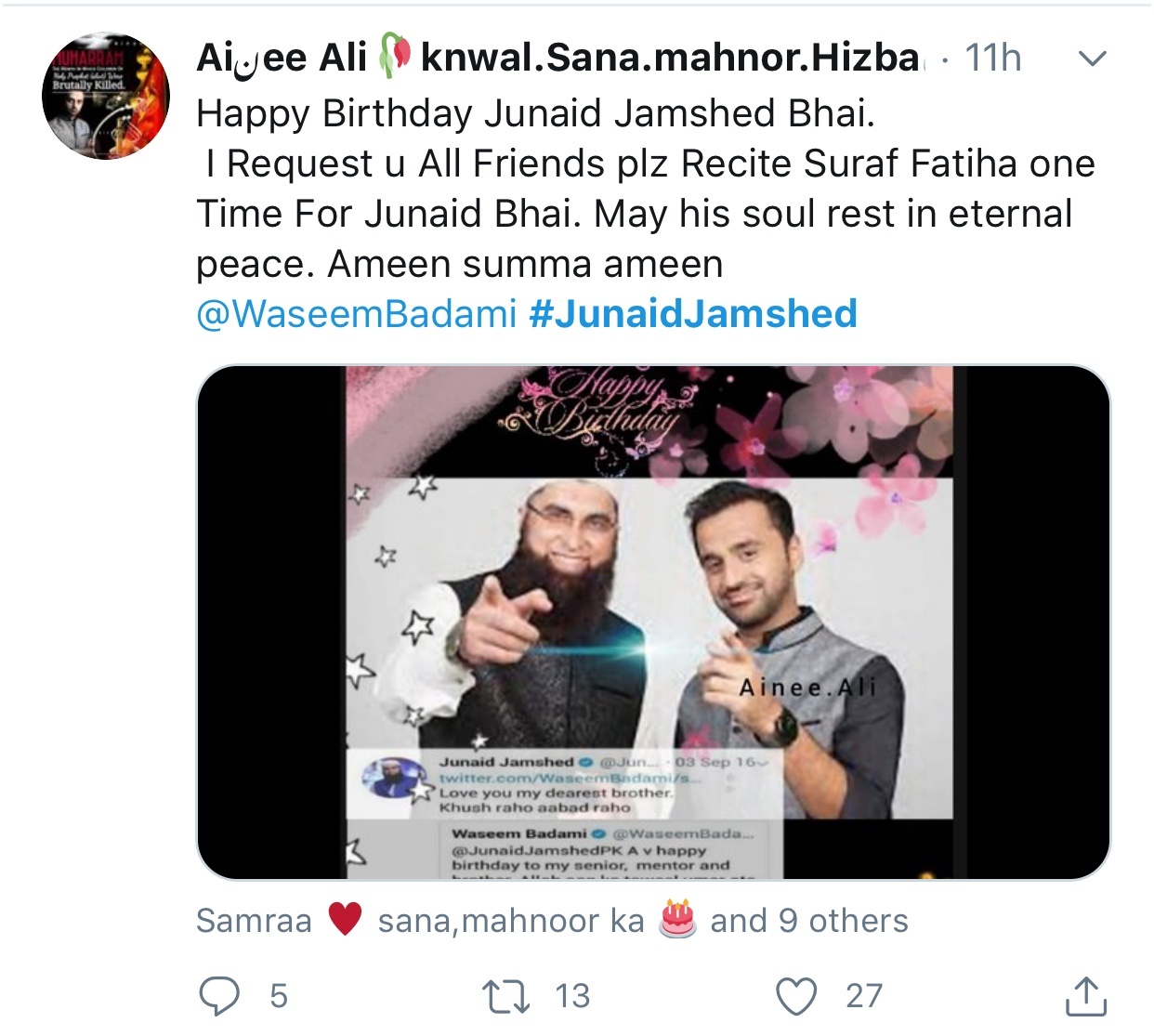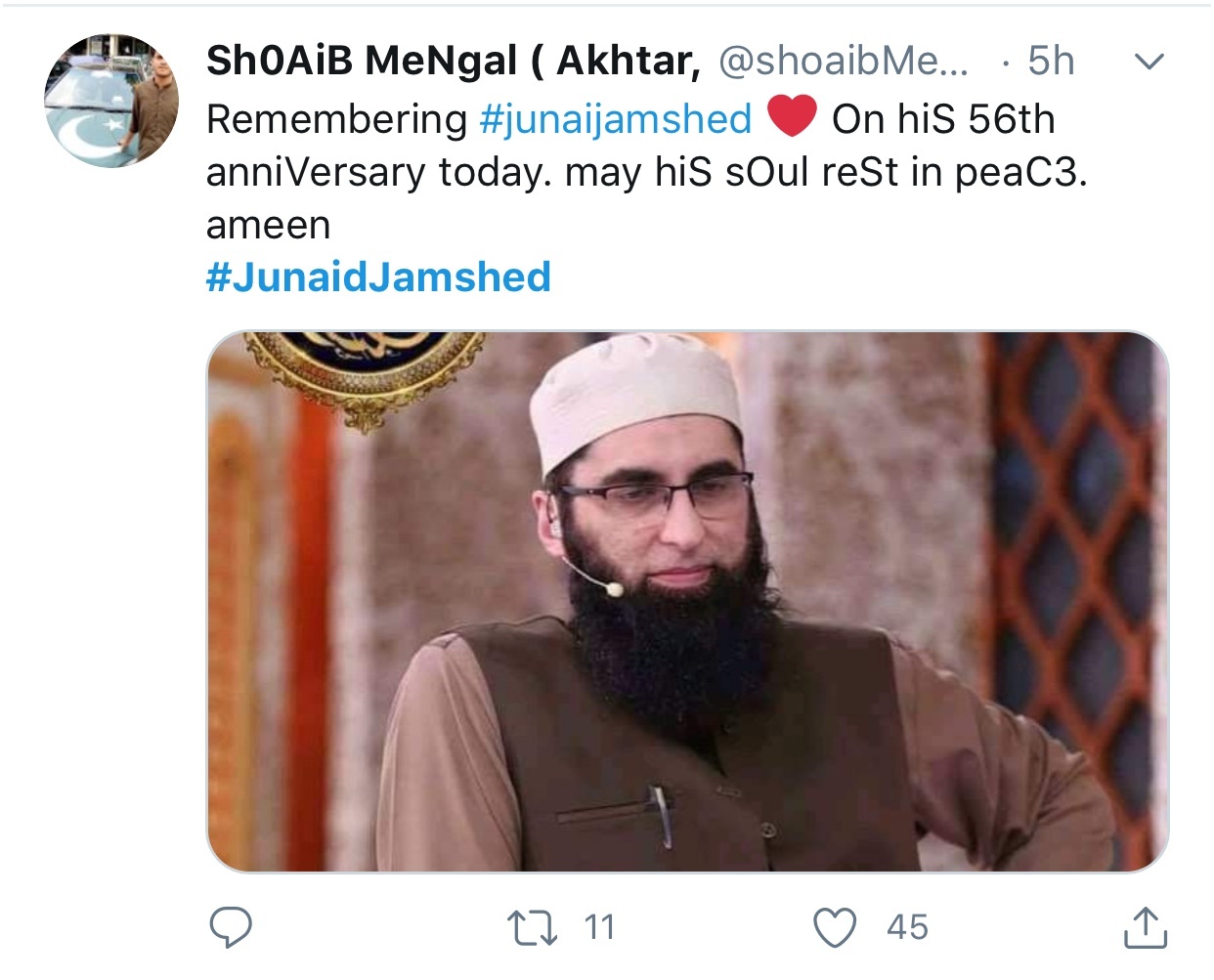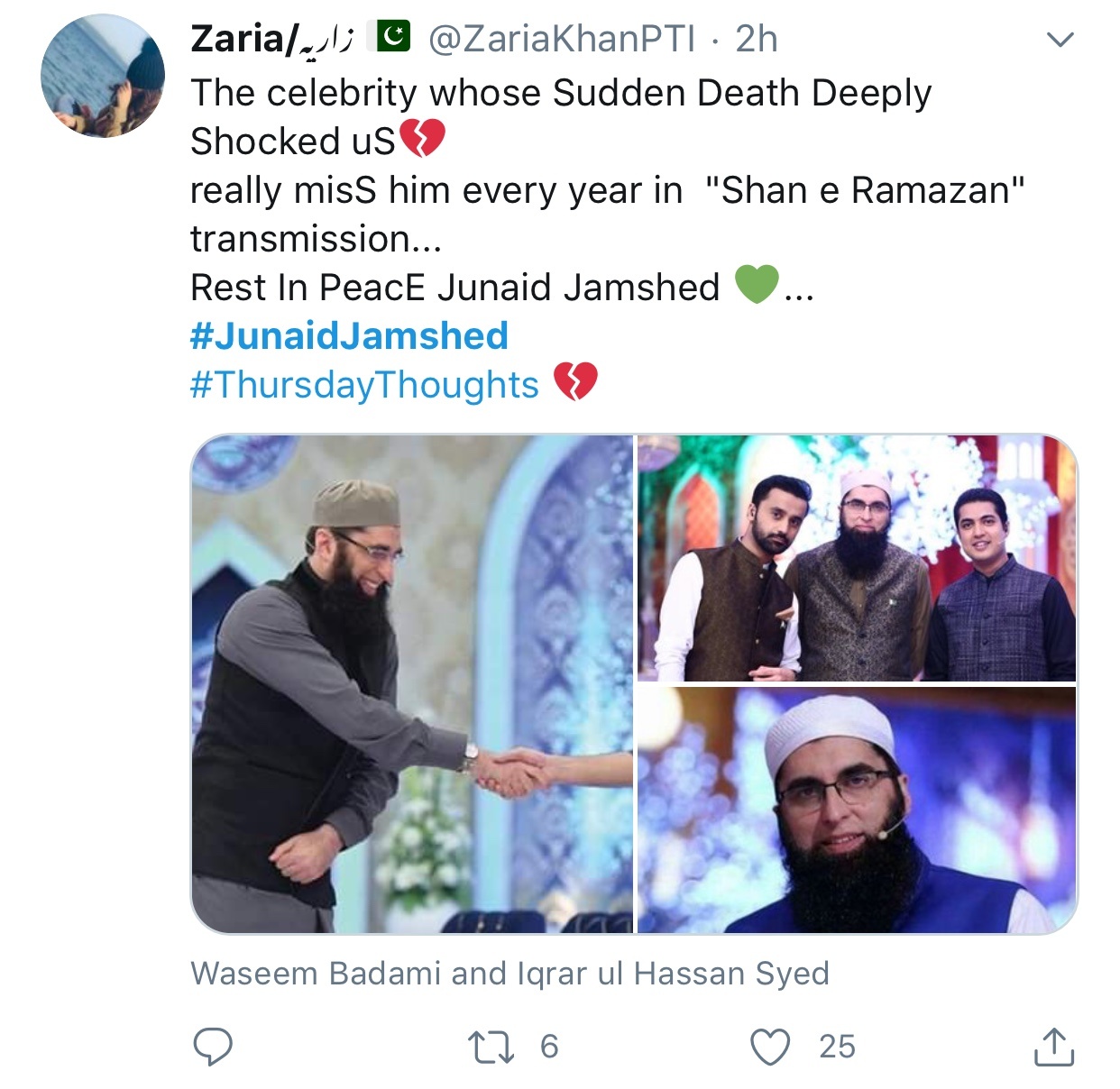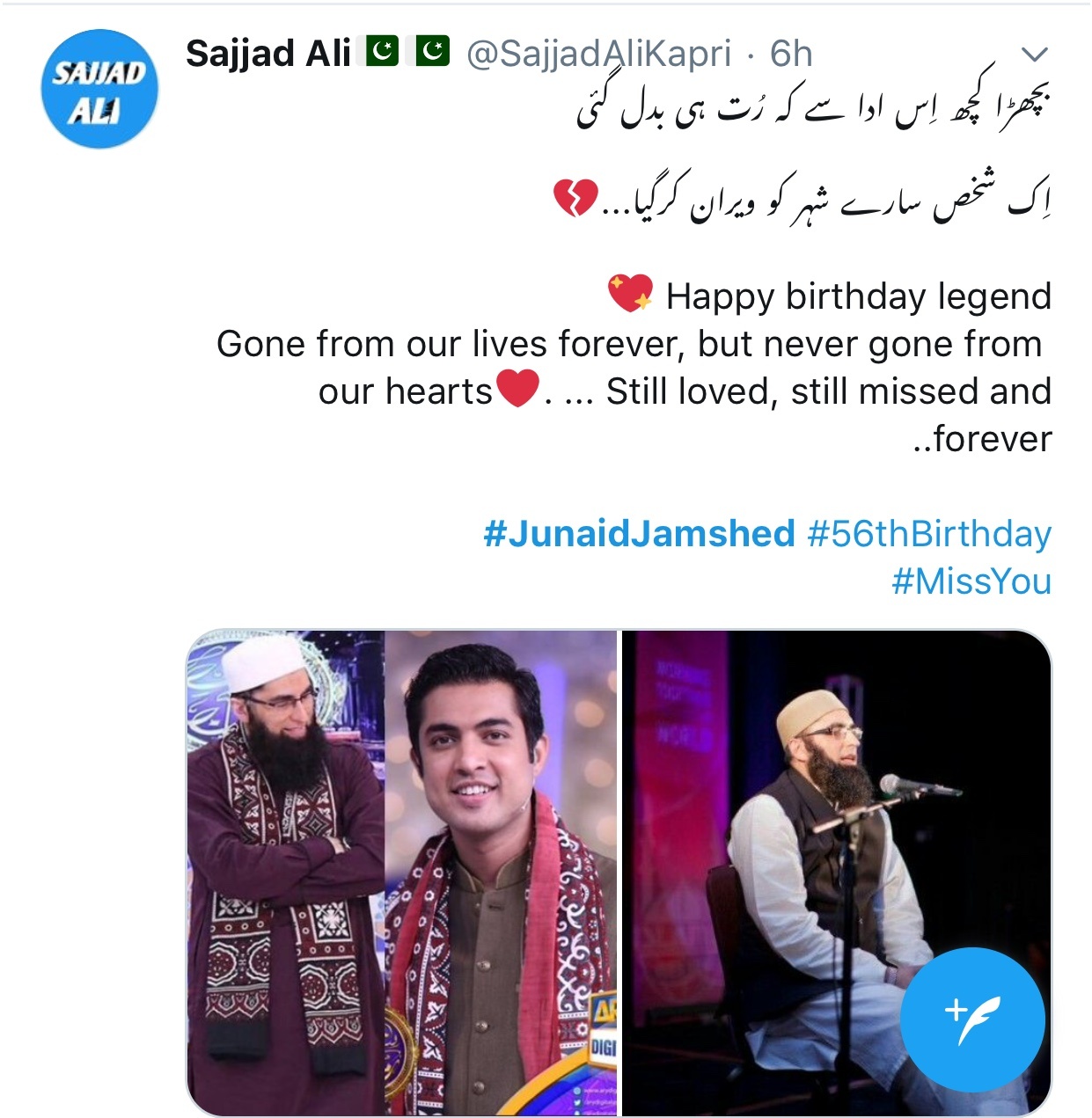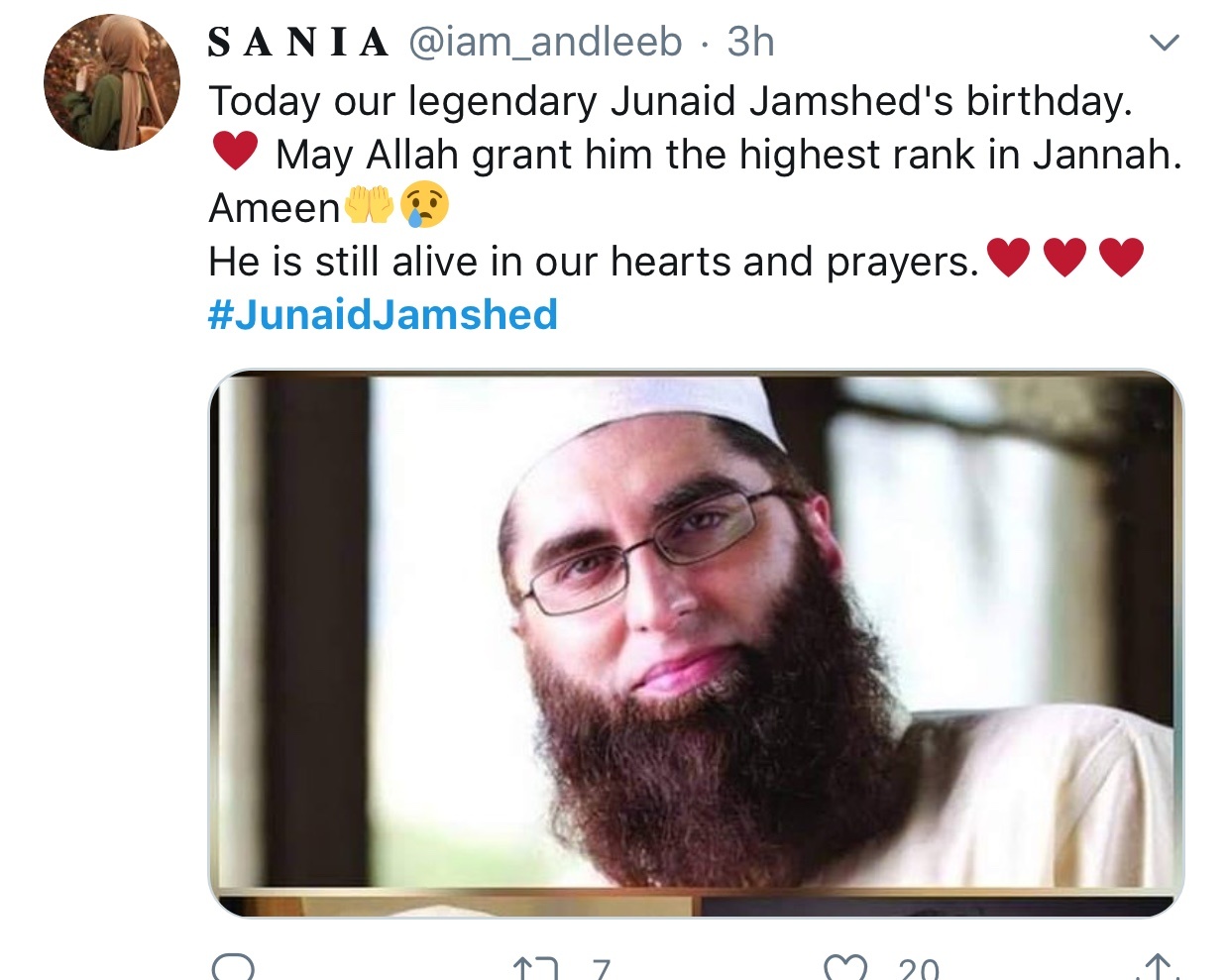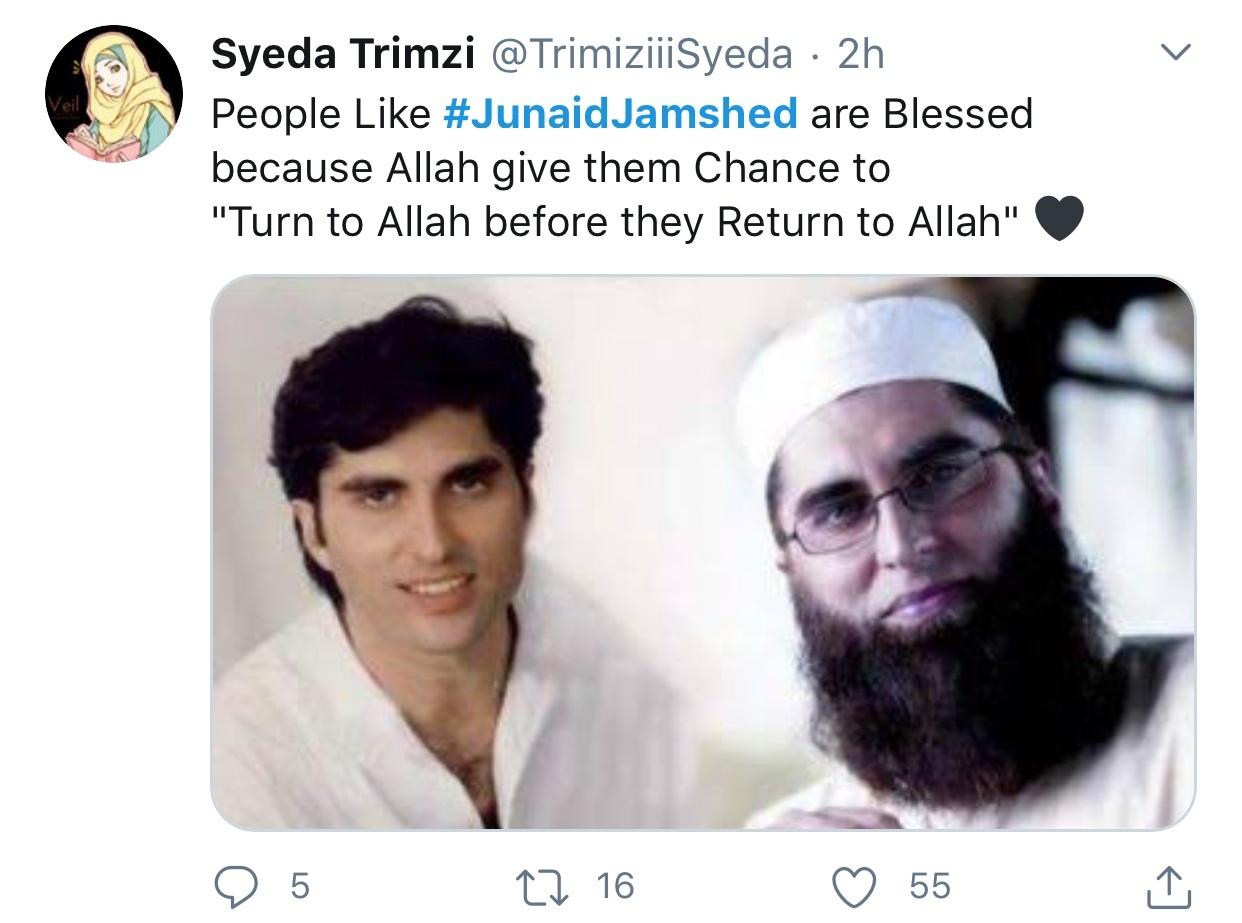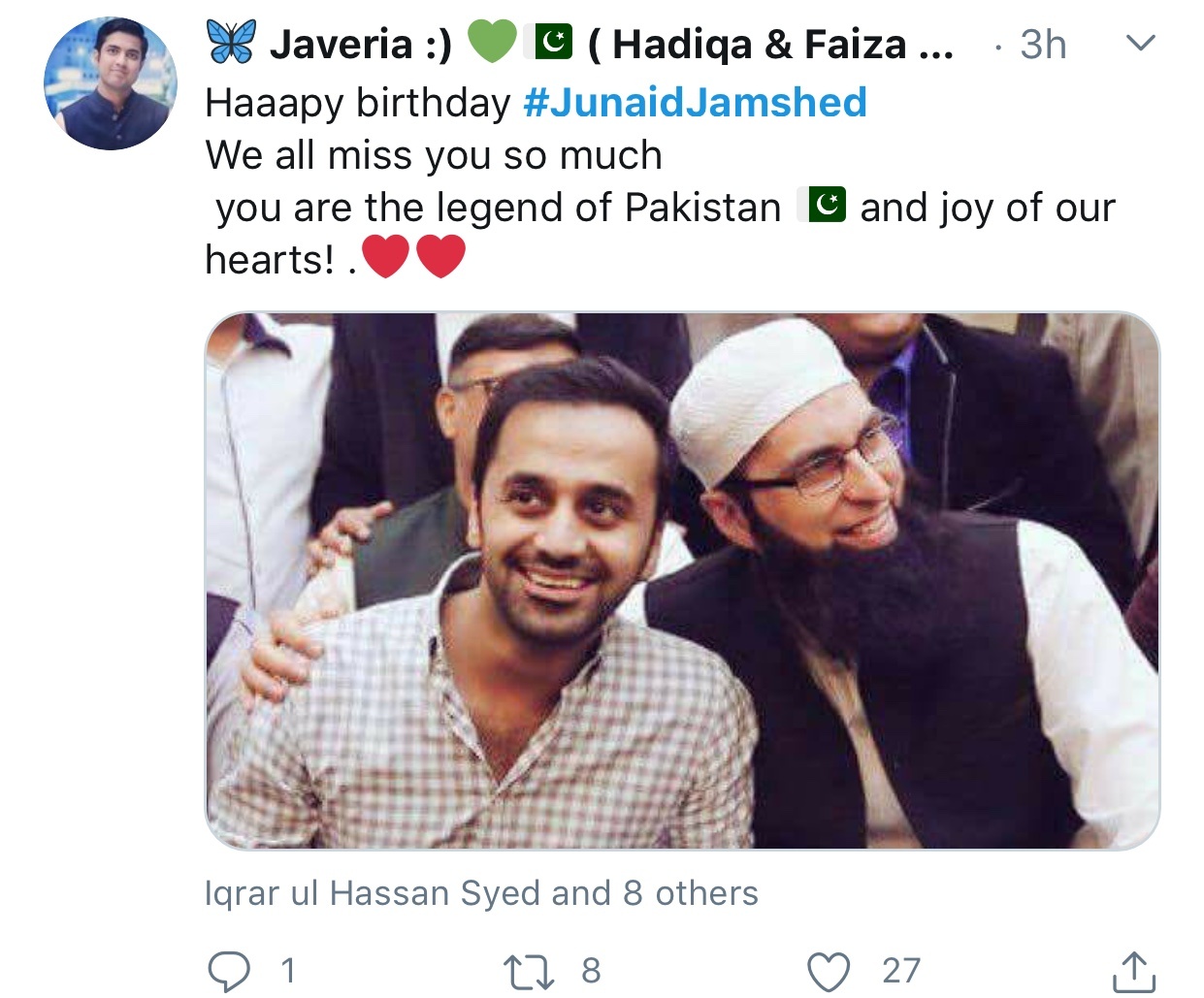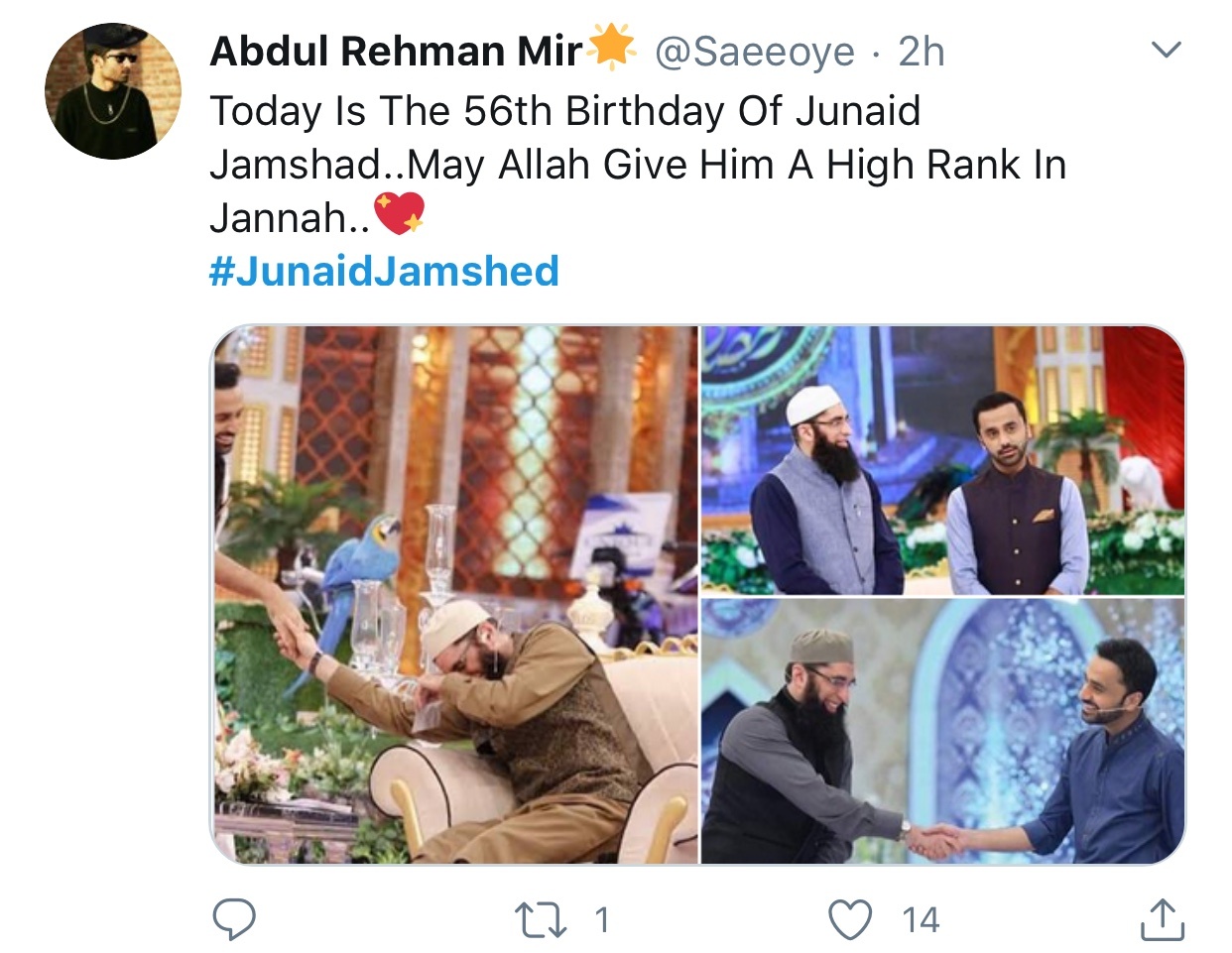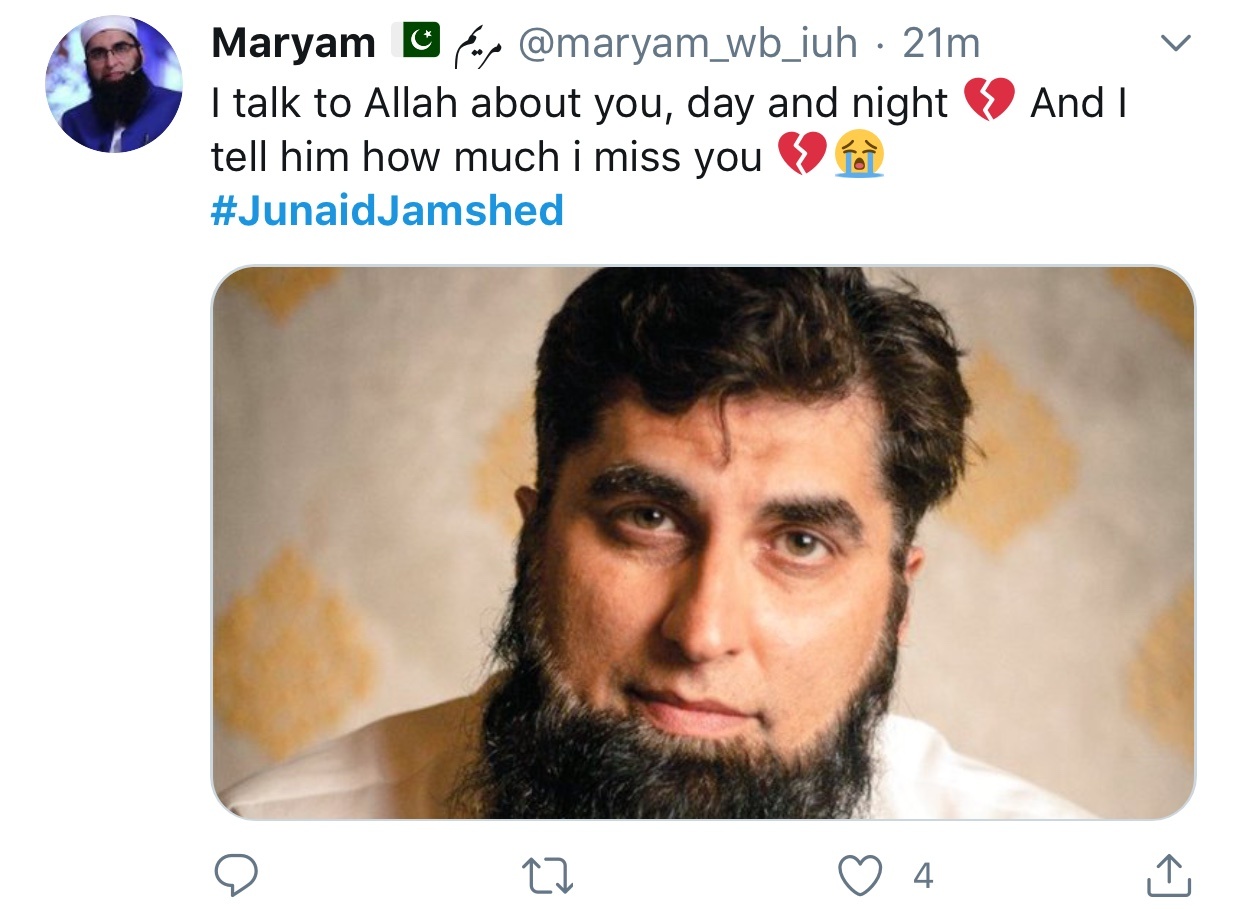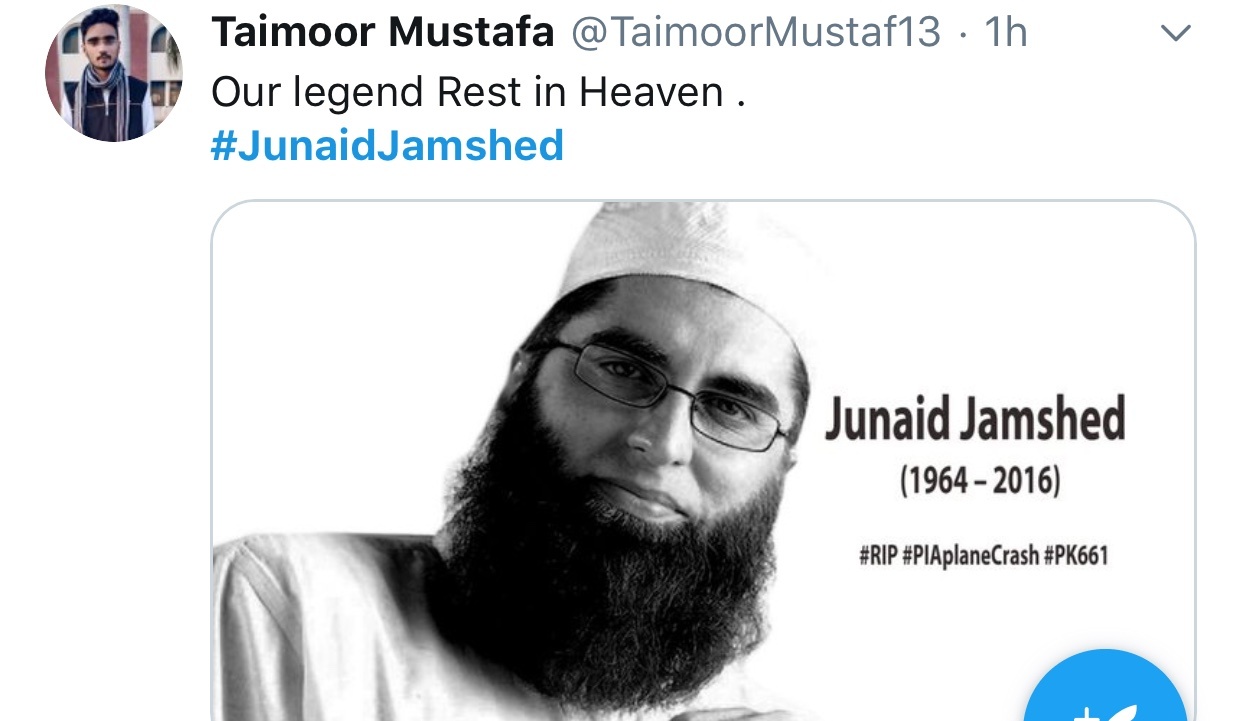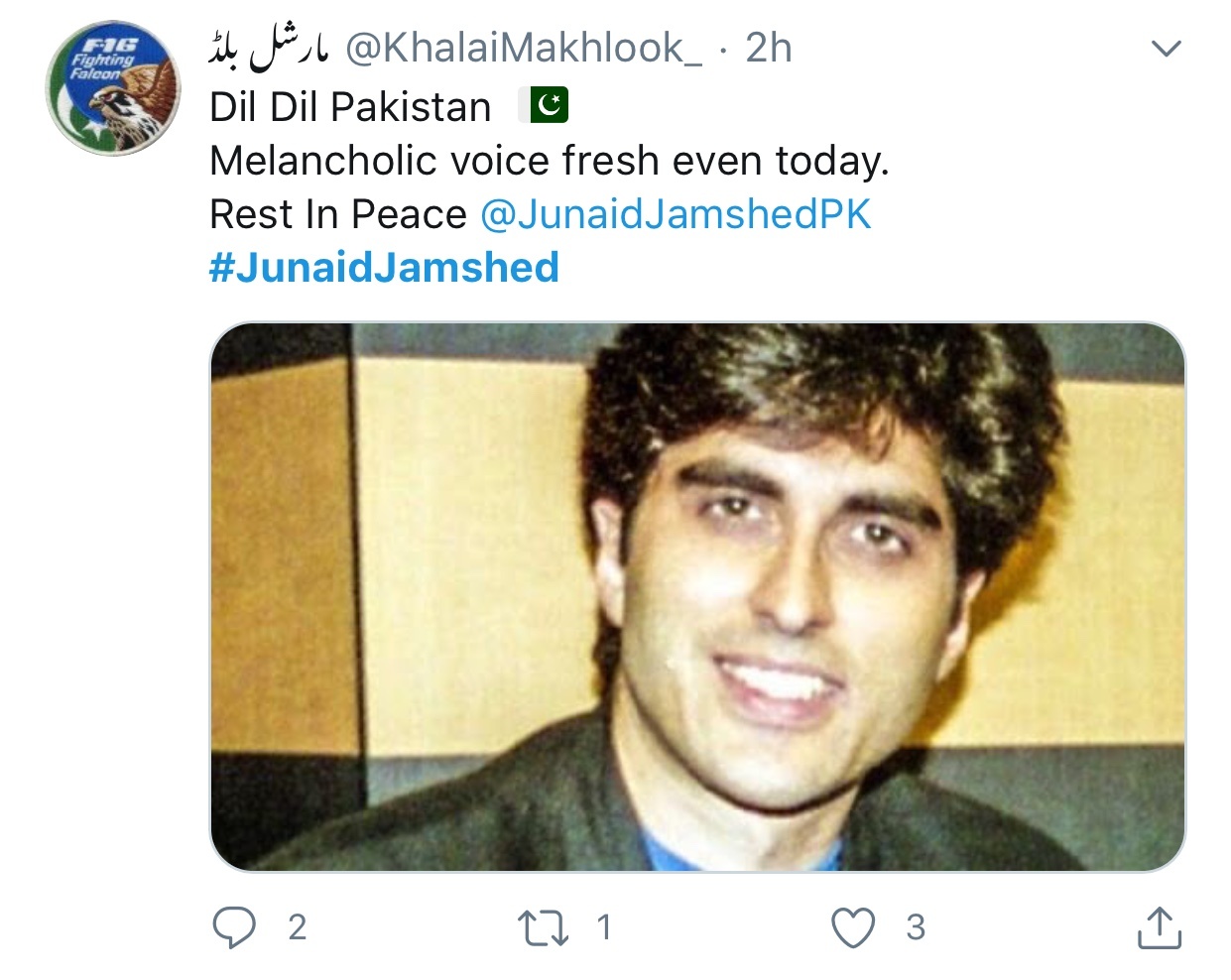 Click here to read more:
Social Media is Having a Field Day After Esra Bilgic Schooled a Troll!