Jalan wraps up with a tragic ending leaving fans with goosebumps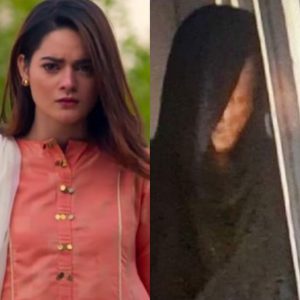 Jalan was being aired on Ary Digital with Minal Khan, Emmad Irfani, Areeba Habib and Fahad Sheikh. The drama was always in the spot light for its controversial script and was banned by Pemra for sometime.
The story revolved around two sisters Meenu (Areeba ) and Nisha (Minal ). They both had completely different nature and approach towards life. Nisha was shown a mean and greedy person since childhood. As Meenu got married to Asfandyar (Emmad) who was very rich, Nisha starts to develop feelings of trapping him while being engaged to Ahmer (Fahad). She plans to call off her engagement and starts dreaming about getting married to Asfandyar.
Soon Nisha starts manipulating Asfand and finally the two start having an affair. As Meenu gets to know about the two and after alot of chaos, Asfand sends divorce papers to Meenu after she delivers their child and gets married to Nisha.Ahmer on the other hand goes into deep depression and Meenu commits suicide.
The marriage of both does not last long because of Nisha's greedy nature. Accidently she meets Ahmer again after a couple of years who was at the peak of career and Nisha's starts dreaming again of going back to him.
Fans were anxiously waiting for Nisha's turn as everyone wanted to see that what the writer has writtem for her as a punishment. The last episode was a was the most powerful one as the director unfolds a tragic end for both Nisha and Asfand.
As Nisha was left alone and she starts feeling the presence of Meenu in her house and in that tension she meets with an accident and her whole face gets burnt. Asfand on the other hand was found dead in his room as he was in deep regret of what he did with his wife and how unfair he was with her.
The end just left fans with goosebumps!! Jalan's journey was an amazing one and everyone enjoyed each and every episode of it. With brilliant performances we think every character did justice to their role and the wrap up was amazing and left fans with a strong message!