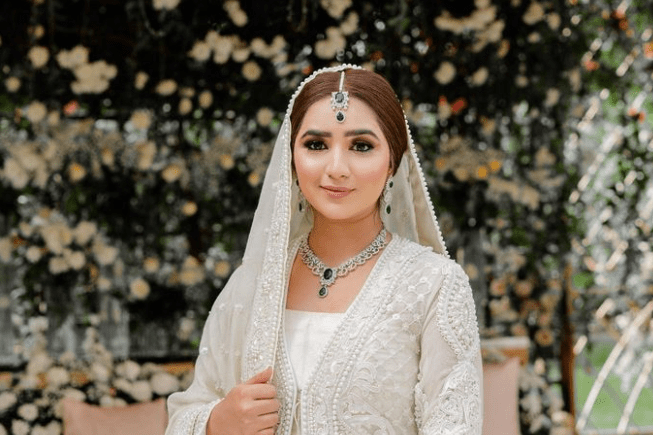 When it comes to the competitive world of wedding photography, there is one name that has created waves in the industry and it's none other than Izzah Shaheen Malik who goes by PictroIzzah on Instagram. Izzah has a stunning portfolio of not only covering high-profile weddings but she also stands tall as the most sought after photographer for celebrity weddings. Recently, we've seen her cover prominent destination weddings as well which greatly displays her sheer commitment to the brand i.e. PictroIzzah.
What really makes her work stand out is her ability to be both a photographer and a marvelous storyteller at the same time. Her clients often mention that not only is her grasp on her craft unparalleled but her ability to develop a sense of connection with her subjects is incredible; allowing her to paint of canvas of raw emotions, timeless promises and striking imagery with such panache.
Recently Izzah has been doing rounds again as she covered the much awaited wedding of Pakistani actress and global Icon Mahira Khan with Salim Karim in Bhurban. The teaser of the anticipated wedding is another accolade in the Photographer's achievements as it shines bright as an example of her creative prowess.
View this post on Instagram

Previously, Malik was seen covering the Nikkah for ace bowler Haris Rauf as well. The video published on her Instagram page was an instant hit making it go viral; of course with Izzah to be credited.
View this post on Instagram
View this post on Instagram

Observing the various high-profile weddings she's covered we've seen that she has mastered the craft. She does vintage film style photography as good as she does traditional warm tone photography. Her strong hold on framing, composition and flattering tones really shines through with each photograph. She has also had a great international run with her recent Bay Area based Influencer client Geena Singh's pre wedding shoot at Lake Como doing rounds on social media.
View this post on Instagram
One aspect that truly defines her work is her eagle eye for details. From the tender exchanges between the bride and groom to tear laden eyes, she captures moments that might otherwise go unnoticed by any other photographer. However, this focus on the finer elements of a wedding and impeccable customer service is exactly what makes her albums and the entire experience with her team cherished by her clients.
Other famous influencers who chose Izzah for her big day include influencer Waliya Najib, Laraib Rahim and stylist Zahra Sarfraz.
View this post on Instagram
View this post on Instagram
View this post on Instagram

Furthermore, she also covered the weddings of celebrated models including Rehmat Ajmal and Neha Taseer as well as influencer Sophiya Saleem Khan. In her time as a photographer her style of photography which doesn't involve intrusive gestures has also been appreciated. It is no surprise to know that she invests time in understanding the unique dynamics of each couple, making her an anchor for couples to showcase unique elements in their wedding photos.
View this post on Instagram
View this post on Instagram
View this post on Instagram

As aforementioned, her coverage of destination weddings across the globe has displayed her commitment to the art of photography as well as the lengths she goes to meet her client's demands. In the realm of destination weddings, her ability to capture the unique essence of love and celebration amidst diverse settings and unique landscapes has really expanded her clientele. She is not only good at giving a great final product but also ensures that the experience is exquisite and smooth. A few prominent locations where she covered weddings recently include Italy, Greece, Bahrain, Turkey, Dubai and London.
View this post on Instagram
View this post on Instagram

This feature my conclude here but her popularity and influence keeps on soaring and we're so glad that despite the obstacles posed by society, a female photographer is truly shining as the trailblazer of the wedding photography sphere. More power to her!