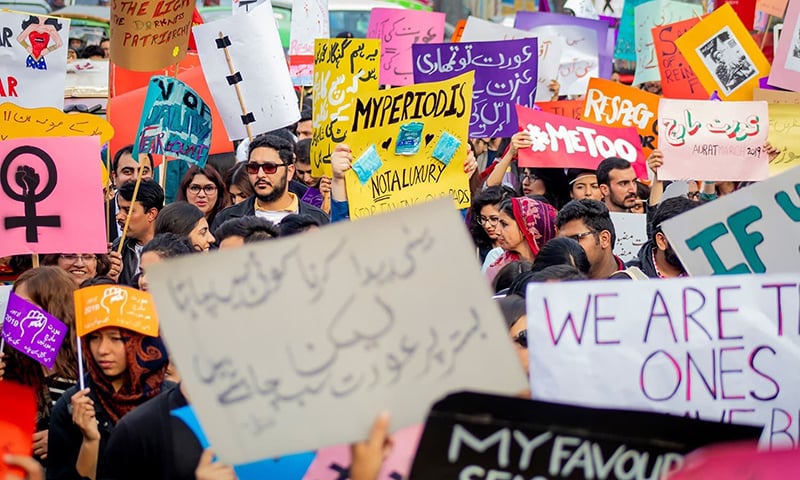 We all witnessed the massive backlash the 'Mera Jism Meri Marzi' slogan brought about; then be it Khalil-ur-Rehman Qamar in a fit of fury, raging at Marvi Sarmed, memes and slogans coined in response such as 'Mera Jism, Khuda ki Marzi', or the not-so-passionate 'Mard March' which was organized as a result of the Aurat March. And so we all know that Aurat Marchers are bad, ill- reputed women who come out every 8th of March, despite all attempts to 'decently' ban the march from happening. But what are some of the other things these 'elitist', 'vulgar' women are pushing for this year round?
In a country like Pakistan, which is ranked only as the 6th most dangerous country in the world for women and the second worst in the world (ranked 148th) in terms of gender equality, this year these lazy, elitist women have published an actual 'Charter of Demands' which states as it's first point that "Aurat March Lahore demands the health budget to be increased to 5 % of the GDP in the 2021-2022 fiscal budget." They have also demanded an end to privatizing the health care system, to stop the health care system from turning into a for-profit business rather than a public service'. Why do these elitist brats even want to facilitate 'public service'????? Public service is not for a country like Pakistan. We don't have any public here. They can go back to AMarrricaaa…..
View this post on Instagram
They are insisting Women's health issues are a threatening problem for Pakistan. After all studies have revealed that only 60 percent to 70 percent of women suffer abuse in Pakistan. What's the big deal? Let's wait till 100 % at least….
And since the Aurat March crowd only consists of women who have no sense of the world, exist in a make-believe world and have no connection with real world problems and hard-core women's issues that can make us feel any actual sympathy, we really really really don't know why they are even bringing up issues such as acid attack victims, ending forced conversions, improving public safety for women and their mobility and what not….ughhhh confusinggg….
View this post on Instagram
View this post on Instagram
Since the Aurat Marchers consist of the 'Burger Awaam' so far we are confused about how and where these women are getting so many posters and documents written and designed in Urdu from. Who is writing it for them???
View this post on Instagram
Only a Yahoodi can write in Urdu for an Aurat March….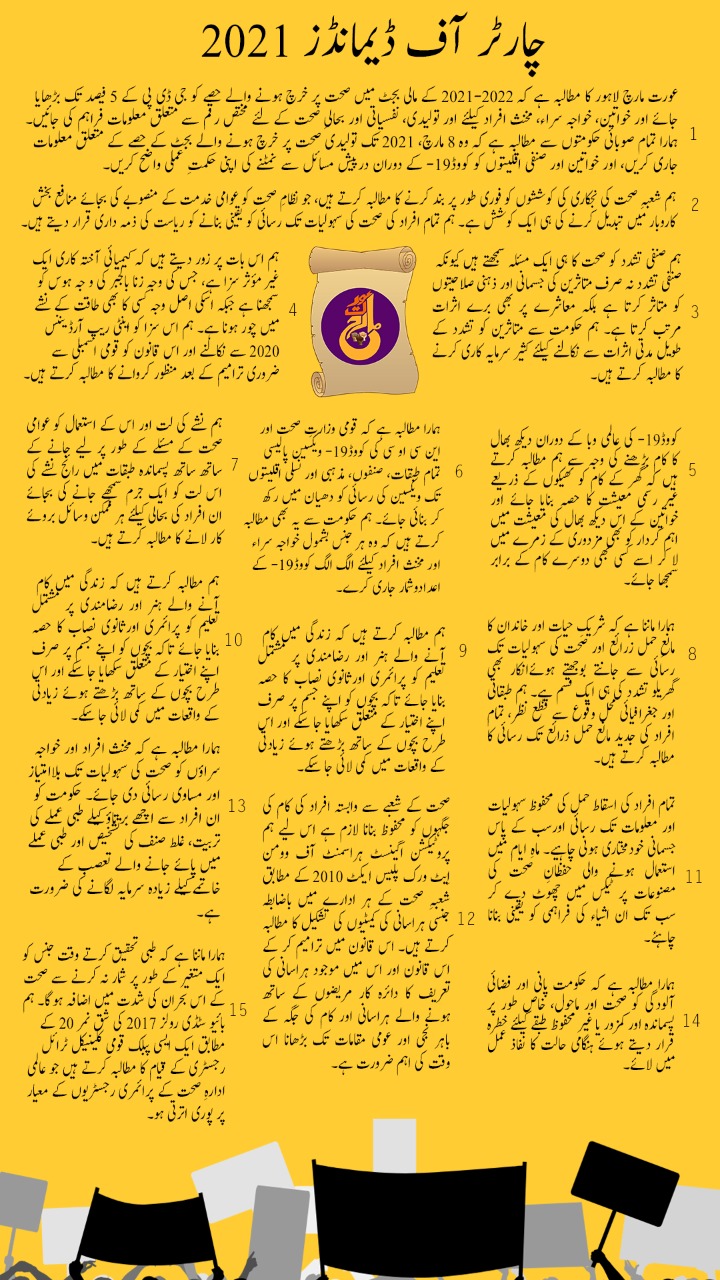 Now they have even posted a live session on Facebook saying: "With a biased media intent on focusing on few slogans rather than the collective grassroots work we've done around our theme, we've decided to be two steps ahead of them. We will go live from Facebook, discussing our manifesto." Watch for yourself!