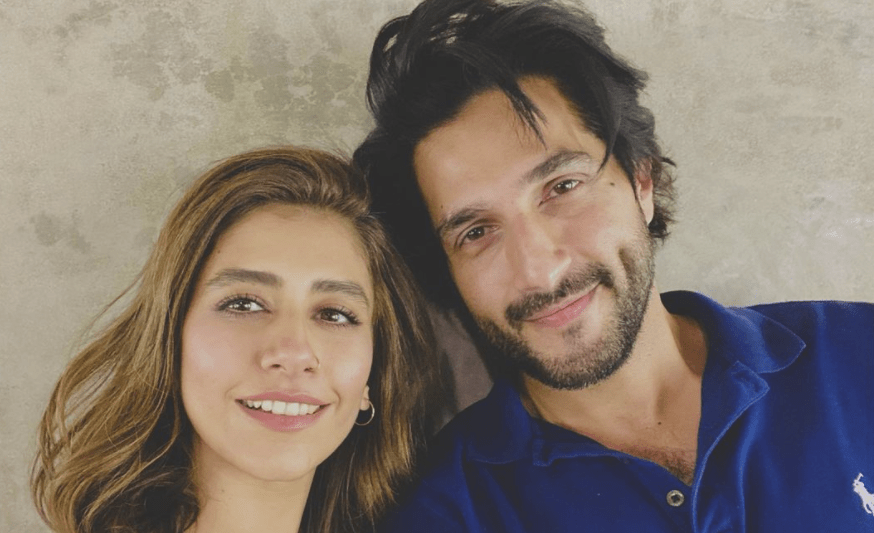 Syra Yousaf recently posted a selfie with Bilal Ashraf on her Instagram page with the caption "Kind people are the best kind of people." Responding to Syra's post, Bilal said: "Syra, you are and a source of inspiration for soooo many and a true rockstar."
Internet has been gushing over the pair since then making up all sorts of stories. Netizens are lowkey shipping them as is evident from the comments below Syra's post. It's still not clear if the two have been roped for a film or a commercial but whatever is it internet is loving the pairing.
View this post on Instagram

Scroll down to see some twitter commenting on their status
lowkey shipping saira yousuf and bilal ashraf

— Aimun (@bluemagicboxes) March 10, 2021
are syra yousaf and bilal ashraf dating

— 👻 (@javvvzy) March 10, 2021
not me shipping Syra Yousaf and Bilal Ashraf

— 🧜‍♂️ (@badromance98) March 10, 2021
I'm sorry I don't endorse this as I low-key ship myself with bilal ashraf

— S. (@someaningless) March 10, 2021

A day earlier Bilal also posted a picture with the actress with the caption "Dataaaaaaaaaaa" to which Syra replied" Hahah our standard greeting"
View this post on Instagram

Whatever the case the duo do make a good looking pairing and we would love to see both of them come together for a film or tv series.
What are your comments on the pairing, yay or nay? Do let us know in the comments section, here.