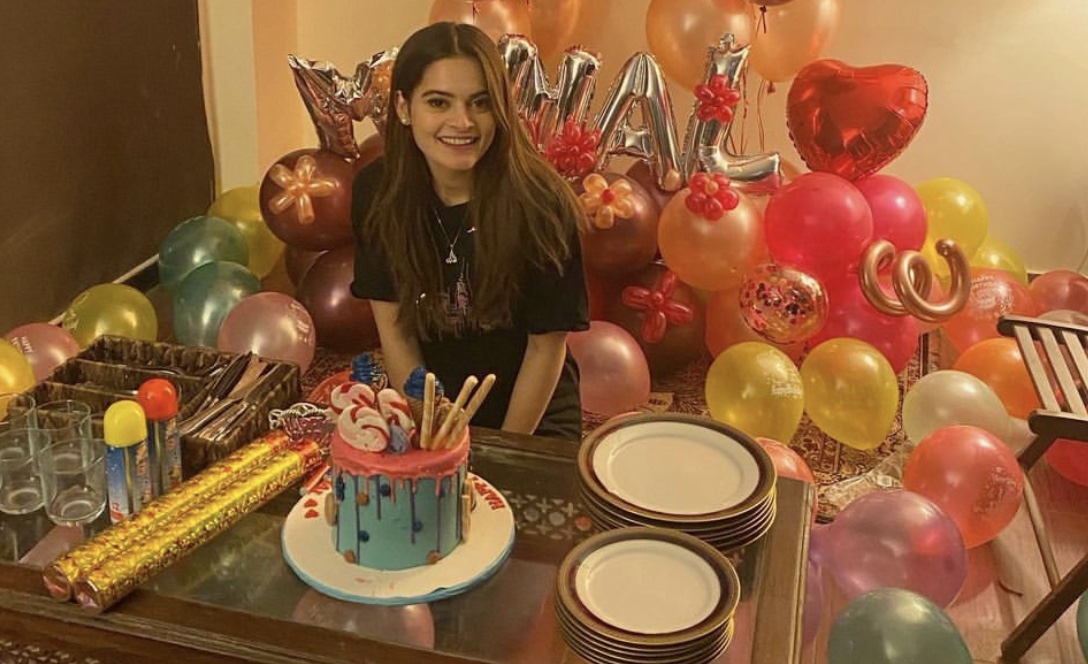 Minal Khan who is in the spot light these days with two of her hit dramas being aired on Ary Digital. Minal has been receiving a great amount of appreciation for her improved and brilliant acting skills by performing two different roles side by side.
Minal is born along with her twin sister Aiman Khan on 20th November 1998. Both sisters came into the industry together and have worked very hard to mark their way into the drama industry. Aiman got married to Muneeb Butt and are now proud parents of a beautiful daughter.
Minal has been working very hard and has polished her acting skills over time. She has also shared her fitness journey with her fans and is now in the spot light of her drama Jalan and Nand.
Minal celebrated her birthday last night with friends. Ahsan Mohsin who is rumoured to be Minal's "close friend" was also present at the birthday party.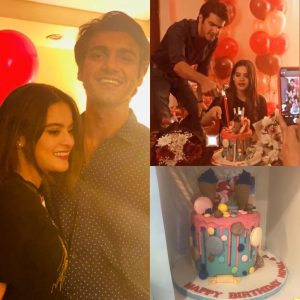 Minal's friends gave her a mid-night surprise by arranging a small party with a cute decor of balloons and a candy themed cake.
Xille huma, kanza Hashmi, Saboor Aly and some more friends were spotted at the party.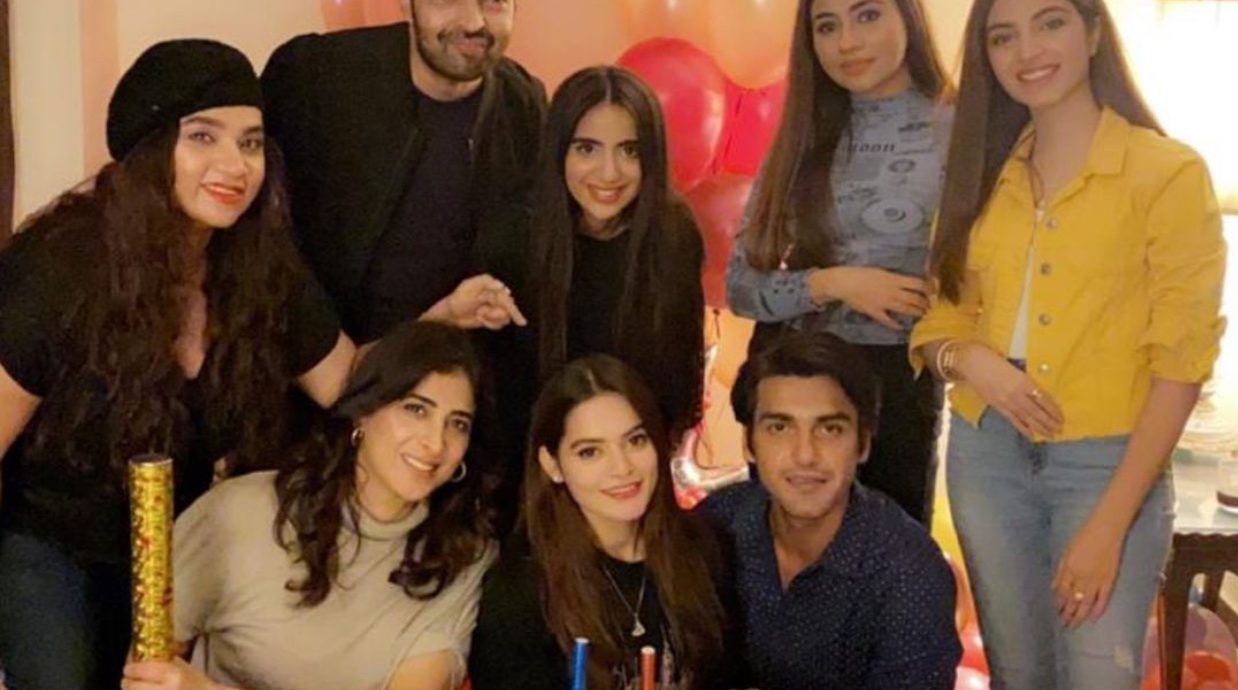 The celebration was filled with smiles, love and joy with some beautiful pictures. Ahsan and minal shared some heart-warming pictures last night and we just cant wait to hear some official news!!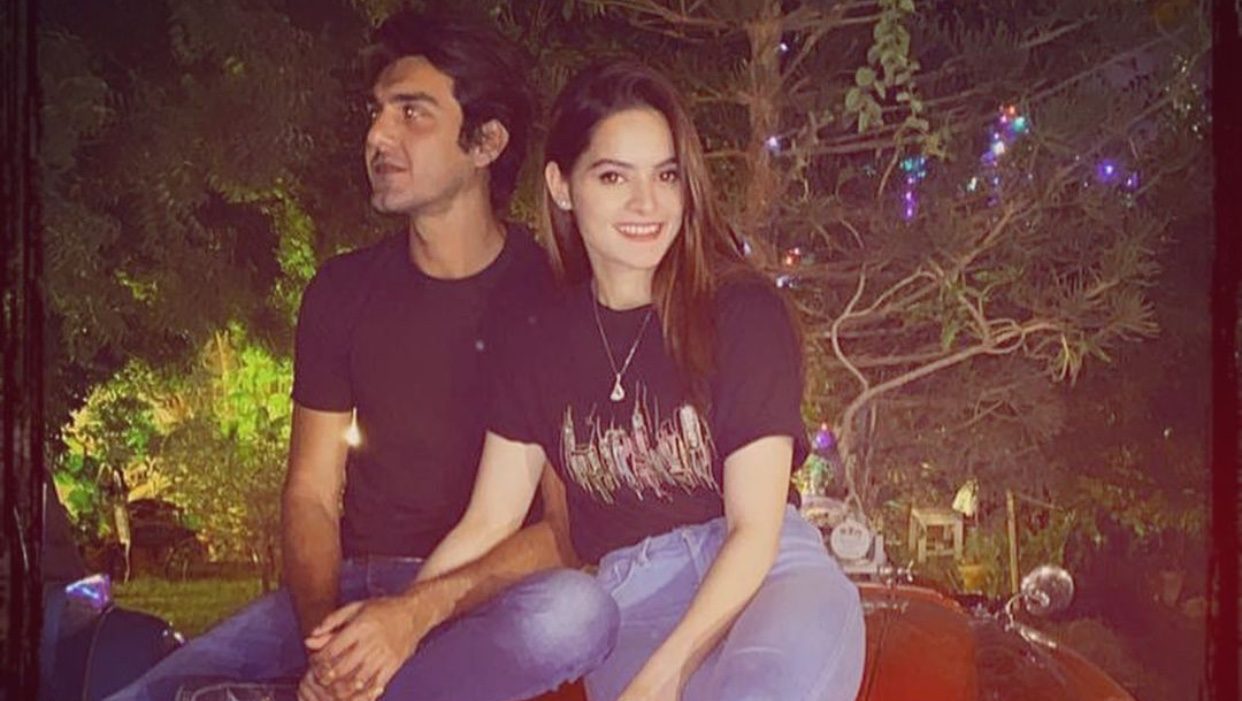 We wish the beautiful actress a very happy birthday and may all her wishes come true.