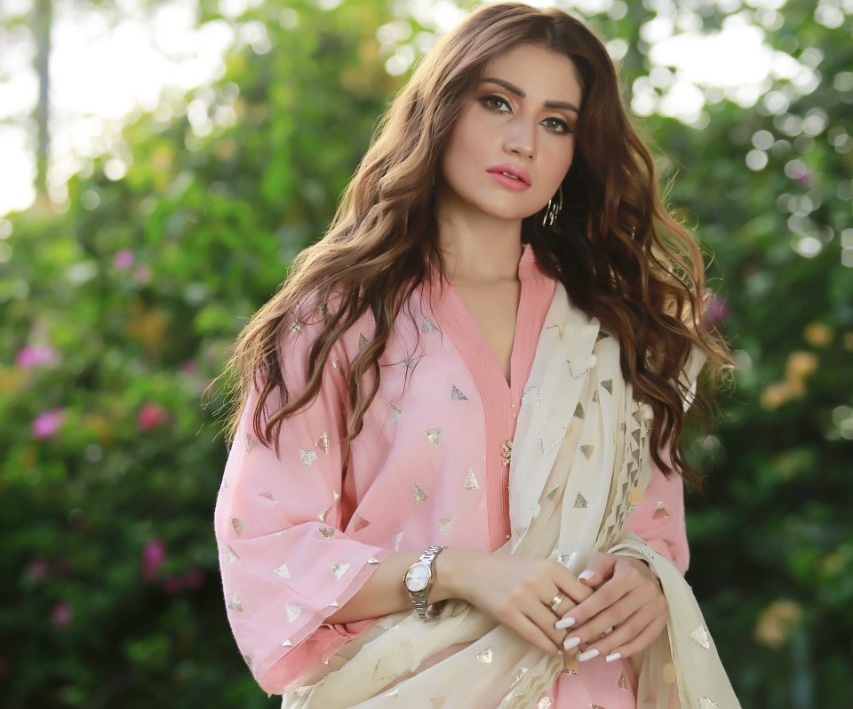 Anam Tanveer has been successfully wooing the Pakistani drama industry with her unmatched acting skills, so we decided to get in touch with the Mera Dil Mera Dushman starlet and get to know her just a little better!
Anam started her career back in 2012 with the drama serial Mere Dard Ko Jo Zuban Mile and since then has appeared in various television series including Joru Ka Ghulam, Behkay Kadam, Shehrnaz, Waada, Jaal. Her performances get better, project by project which makes her one of the most hardworking actresses we see on-screen. With her unmatched dedication and her immense love for acting, Anam is one of the many names from the Pakistani entertainment industry we look forward to seeing.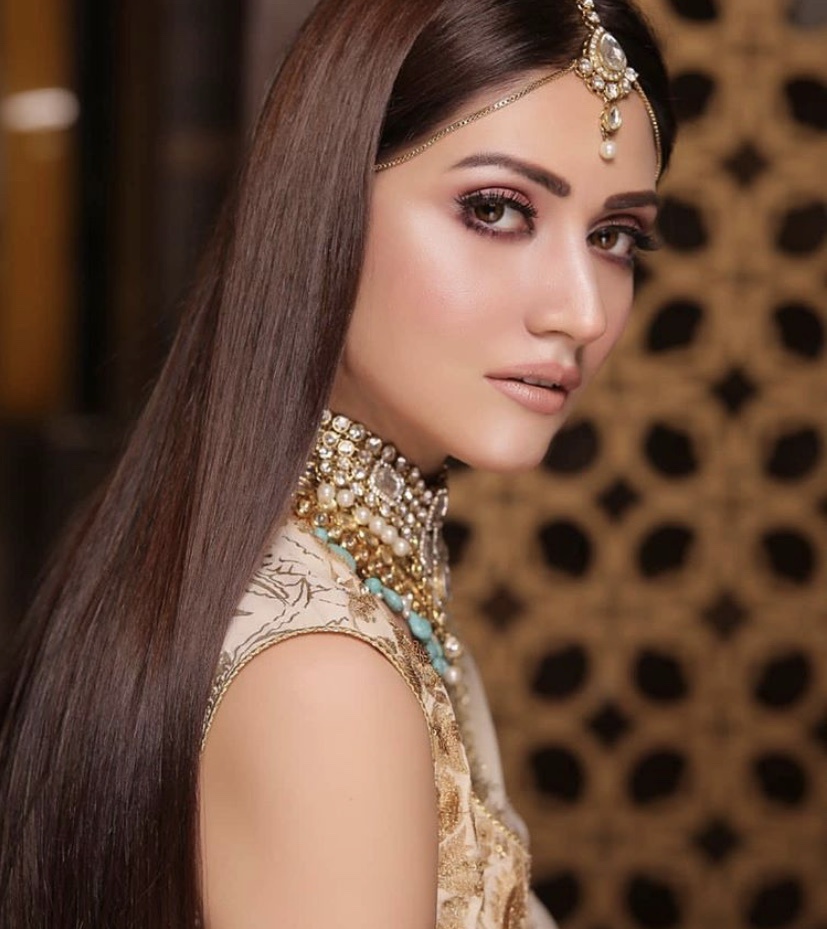 You made your acting debut in 2012 with Mere Dard Ko Jo Zuban Mile, what inspired you to take on acting as a career?
Well, I've always felt like portraying someone else was a great vent, and I wanted to exercise that in my life. So when you get the chance to do what you want to, hey there's no turning back!
How has acting contributed to your persona?
It has changed my life.  I've had a pretty transformational journey from gaining self-belief and confidence to losing a lot of weight to be the person I am today.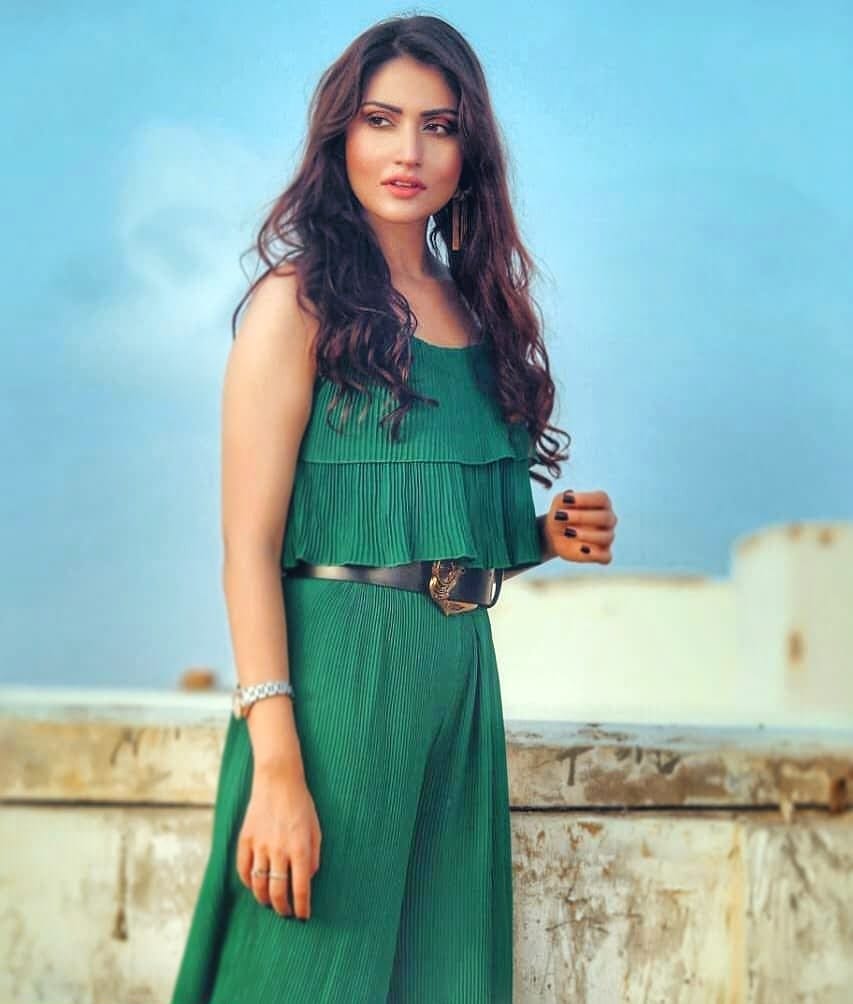 Who do you look up to from the industry?
Amongst the Pakistan drama industry fraternity, I look up to Saba Qamar & Nouman Aijaz for acting and Ahsan Khan for versatility.
Tell us about a memorable on-set experience?
The one time when the DHA police came on-set to break up the shoot was pretty funny.
Describe yourself in 5 words?
Hardworking, enthusiastic, humorist, loyal, conscientious.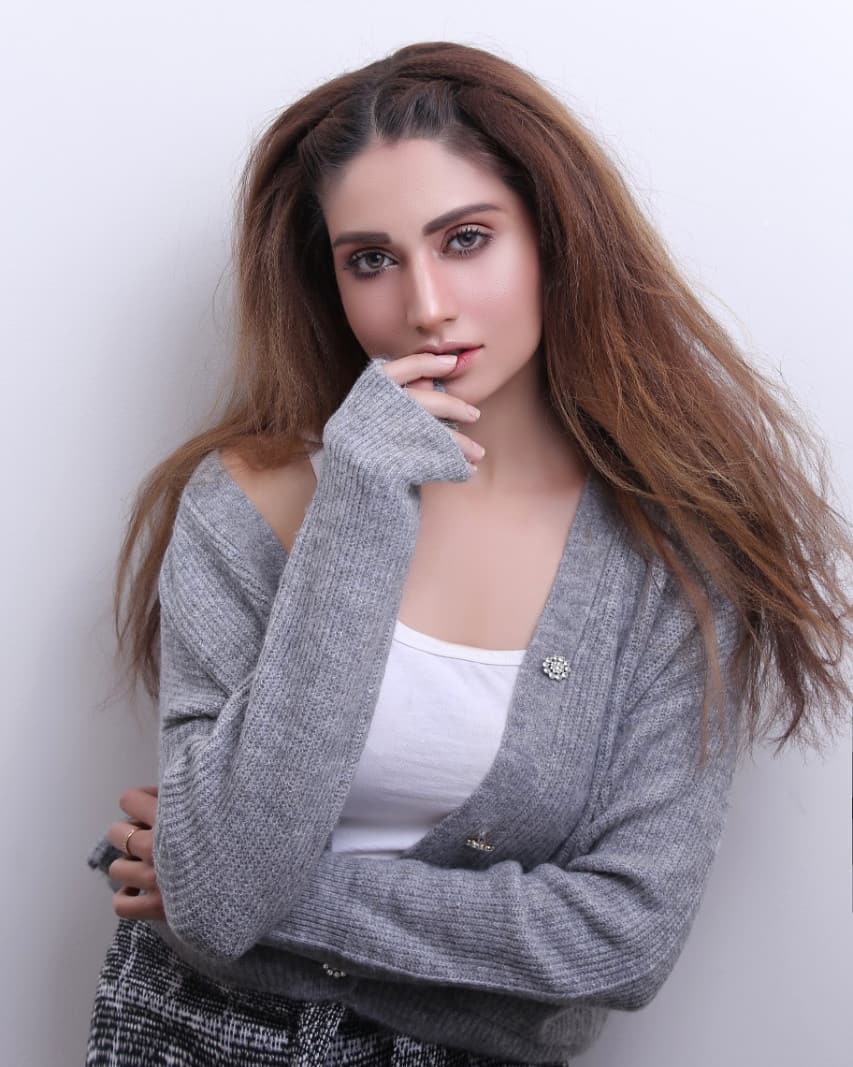 Do you follow a fitness routine? If yes, then what does it look like?
I have been working out ever since I was a teenager in the form of different sport activities like cricket, cycling, badminton, etc. Later I started doing yoga and aerobics. For a couple of years, I have been indulging in dancing alongside high-intensity workouts plus weight training which helped me maintain my weight. Weight training helped me in keeping my muscle mass intact. I used to be 80 Kgs in 2012. How I lost weight is a tough journey and a collective struggle of me and my family who used to go to the park with me daily, my mother sometimes used to accompany me while I went for a run in the evening and for aerobics sessions in the morning.
 What is the one advice you would give 18-year-old Anam?
To the 18 years old Anam, I would say, keep your eyes open and ears closed while you are struggling to achieve your goals. Do what your heart says, the right path is where your heart is.
Which project is the closest to your heart and why?
My recent drama "Mera Dil Mera Dushman" is very close to my heart. Initially, I wasn't supposed to do this project as I was down with dengue and was on complete bed rest for 2 weeks to recover my white blood cells. Meanwhile, I was offered two more projects which were to be shot outstation and I let them go as I didn't want to leave the city for some time. Kudos to Osama and his team, Sana Humayun for approaching me for this role and I hope I am working up to their expectations. Let me share something that I have been working on from this project. While I was going through the script of "MDMD", I would rephrase the dialogues and would add phrases which we use in daily life, so that we can relate this to real life. One of the reasons this project is close to my heart is that our director often told me that he has more faith in me than I have in myself. In addition to that, I believe my acting in this project is very strong which makes it more unique and powerful.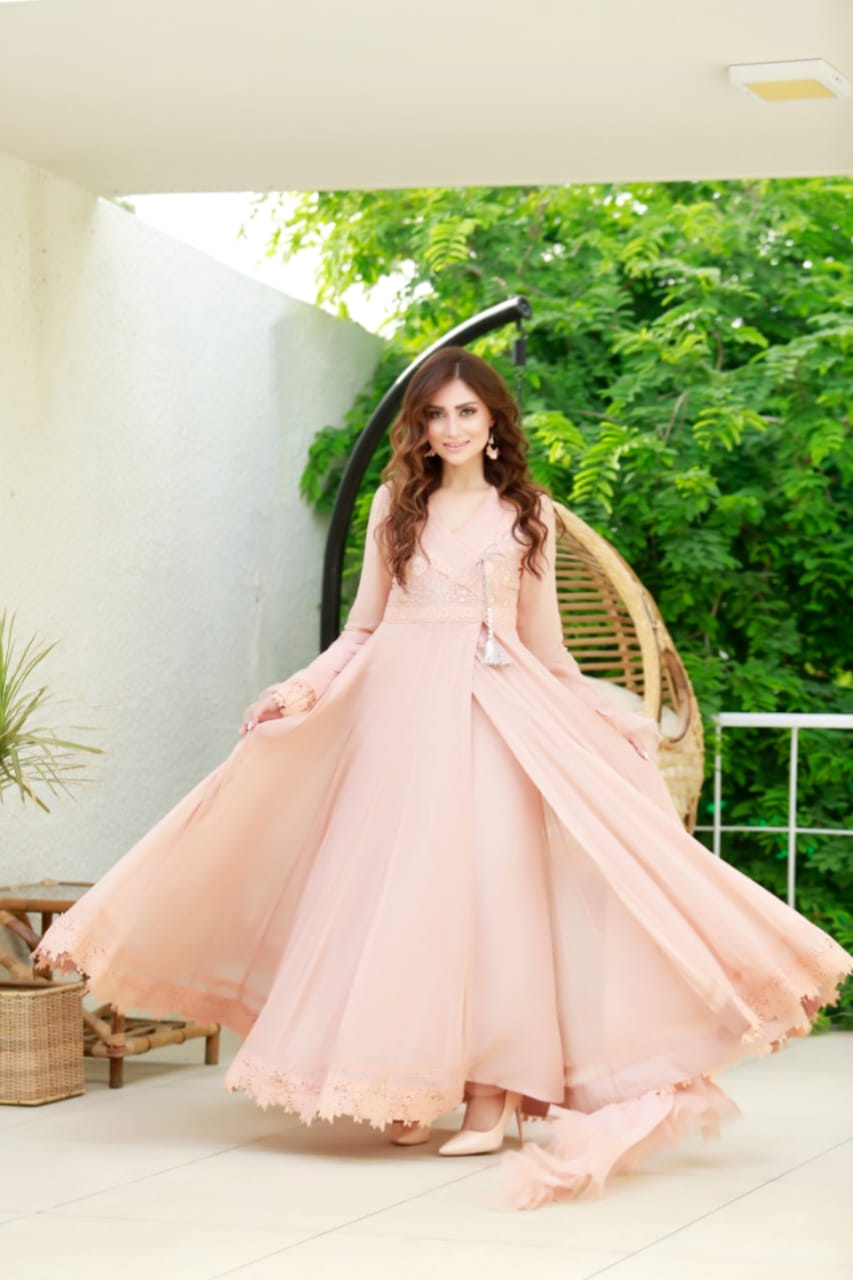 Tell us about your childhood. How were you as a child?
As a kid, I was very athletic. I used to play various games with my cousins in our neighborhood. Being the eldest, I was the most favorite child of my parents. My mum used to dress me up – I don't remember wearing Shalwar Qameez at all. Like all the kids, I also used to hate school, but I used to love art as a subject.  Sketching and painting were my favorite things to do as a hobby. I was an introvert kid. My father encouraged me to read other than course books and used to bring me both English and Urdu books to read. One of the reasons my Urdu is better than a lot of my costars is that I used to read Urdu stories and poetry since childhood. 
If you had three wishes to make, what would they be?
First and foremost is global peace, followed by the cure of hunger, illness, disease, and sorrows in the world for everyone. I would make a wish for me that I get the ability to see any deception coming my way and be able to save myself from it.
If you could change one thing about yourself, what would it be?
I would like to change my habit of trusting other people easily. 
Tell us about an upcoming project that you are looking forward to.
 "Tasveer" is my upcoming project in which I am sharing the screen with Omer Shahzad, Yashma Gill and Nimra Khan. Apart from this,  these days I am going through the scripts of a few projects and have signed one project so far. In an overall scenario, I need some break as I have been working tirelessly for the last three months.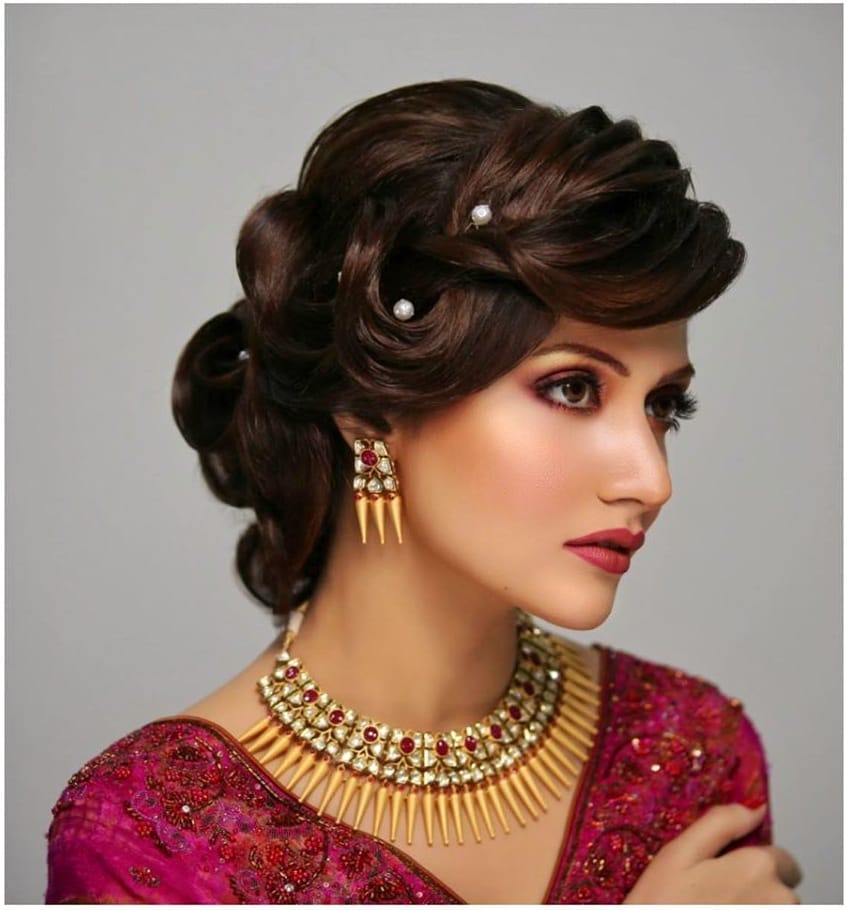 Is marriage on the cards for you?
Yes, that's very much on the cards. I wouldn't mind settling down sometime soon but not at the cost of my career. 
If you were not an actress, what would you be instead?
If I had not been an actress, I would have been a lawyer.
What is the message you would like to convey to your fans?
I would like to suggest them to not to take things on face value only and life for granted. Life is beautiful, love it and live the way it should be lived.
Anam, we wish you a ton of success and all the very best for all your upcoming projects!