Pakistan is filled with talented individuals who are contributing greatly to the music sphere. However, the competition also means that it's hard for upcoming musicians to stand out based on their talent alone. Reinventing music to be relevant to the newer modern scape of music comes as a daunting task for most traditional musicians these days.
The new rave wave has brought to our attention the progressive house genre and electronic dance musicians. The latter is someone who digitally composes music. Martin Garrix, Avicii and Kygo are a few celebrated names in the electronic dance industry. We also have shining example at home who is serving as the face of electronic dance music in Pakistan: Razzak Noorani.
Razzak is a student at the University of Toronto and seems to be the best of both worlds owing to his refined taste in progressive music. He recently became Pakistan's highest viewed electronic dance musician in the world with over 6,000,000 views on YouTube to his name.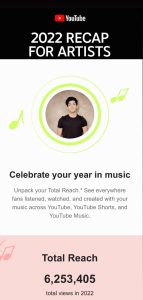 We had a one on one with Razzak to know more about his work, his niche and life in general. Keep scrolling!
How does it feel to be the highest viewed independent Pakistani electronic dance artist of the year on YouTube?
It feels unreal. I make music for fun and I'm grateful as long as I can spread positivity to one person so it feels amazing to see my music receive so much love from all over the world. I was completely shocked and am so grateful to everyone who supports my music!
What was it like setting Pakistan's record for the highest viewed progressive house mashup made by a Pakistani artist?
It was unbelievable, when I found out the mashup was played over 100,000,000 times I couldn't believe it and it really means so much to me!
How do you plan on diversifying the Electronic music culture in Pakistan?
I'm working on a brand new desi electronic music genre alongside some other Pakistani artists. I'm so excited to share it with the world and I think it can genuinely play a huge role in diversifying electronic music culture in Pakistan.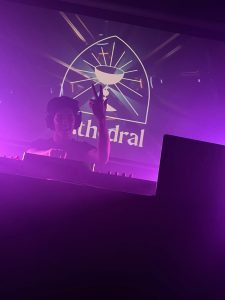 One of the worlds greatest DJs of all time, Tiesto, featured you on his podcast, how did that feel as a young Pakistani artist to be showcased to such a huge audience?
Tiesto has been my role model since I was a kid, not only me many celebrated musicians have been inspired by his craft.  Initially, I couldn't believe it and but when I actually saw it was real I was incredibly happy and also in awe of him as well. A lot of people in Karachi that I knew who weren't familiar with Tiesto didn't understand how big of a deal this was for me, but for me, as a listener of EDM my whole life it was one of the happiest moments hearing my idol talk about me.
He's inspired so many more idols of mine like Martin garrix , so I'm truly overwhelmed, excited and grateful. After that feature I definitely started taking more pressure to be more serious with music because it started out as a hobby and honestly, it still is, but it also helped me realize the potential I had with music and I can't thank Tiesto enough for that!
Who are some Pakistani artists that you look up to and how do you differentiate from other electronic dance music artists?
There are so many amazing Pakistani artists that have inspired me and have shown how electronic music can have massive potential in our country. Somewhatsuper, Hatim, Hisham, Turhan James, Danial Siddiqui, Taha g among many inspire me so much as a music producer and artist in Pakistan, the list could go on and on but I can't stress enough how proud I am of the electronic music industry in Pakistan.
What differentiates me and my music from other artists is definitely the genre I produce and my style of musical arrangement. I produce progressive house music, slap house music and anthemic big room; music that our country hasn't seen too much of from Pakistani artists. For me it's not about following the trend but making music that I enjoy, which is why I'm so excited to showcase what I've been working on with my new releases.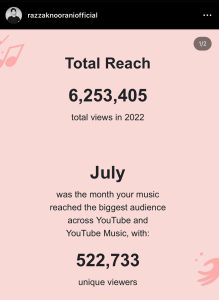 What are some difficulties you have faced in music and what do you plan to do ahead?
There's been a lot of difficulty with music in terms of the dedication it requires when it comes to allocating time. It's easy to get overwhelmed when so much is going on, I'm managing music and university together which is very difficult for me, and makes it hard to multitask. I'm a student at the University of Toronto studying biomedical ethics and political sciences. Learning how to balance it has been really important for me but fruitful at the same time.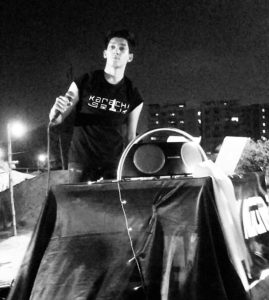 Another difficulty is how overwhelming such a sudden growth can be for an artist, especially when someone doesn't expect it. It feels like one day I was in school making beats and after one song went global I was getting messages from cities I didn't know existed. But these are all things that have helped me become a better producer and artist.
Currently I'm working on a new genre for desi music, I'm making lots of progressive house music, big room, and I'm collaborating with lots of artists to release new music. I'm also working on marketing ventures side by side and I'm excited to see it come to life while having fun along the way.
We're astounded at his knowledge and prowess over the medium and can't wait to see him evolve and see what he brings next on the table.
Want to see his work, we've attached his YouTube Channel below.