Imran Ashraf's brother Abbas Ashraf makes his way into the drama industry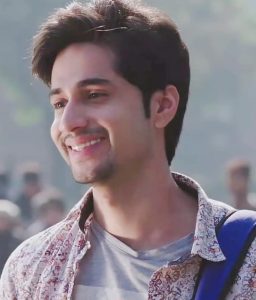 We have been seeing this trend since long where some of the actors and actresses who have their siblings making their debuts in the industry after them.
We have an example of Aiman khan and Minal khan, Mawra Hocane and Urwa Hocane, Sajal Aly and Saboor Aly, Sana Javed and Hina Javed, Javed Sheikh and Saleem Sheikh, Shahzad Sheik and Momal Sheikh, Humayun Saeed and Salman Saeed, Mehwish Hayat and Danish Hayat, Sarah Khan and Noor Zafar Khan and many more.
https://www.instagram.com/p/CGSRFpMjkew/?igshid=18fl3qkrmclnx
https://www.instagram.com/p/BzxozSQBvx0/?igshid=1mu01jx5728bf
https://www.instagram.com/p/CCJEhvyAe1C/?igshid=cs5si2hnrqdn
Not only in the drama industry we have many singers who have their siblings in the music industry along with them. The best duo that we remember till date is Nazia Hassan and Zohaib Hassan.
https://www.instagram.com/p/B_RlogxB03y/?igshid=18a9zlmowey9h
Imran Ashraf is a versatile actor and is known for his brilliant acting skills. His brother Abbas Ashraf has made his way into showbiz and have done projects including  Pari Hun Main, Ustani Jee, Kabhi Band Kabhi Baaja, and Main Khwaab Boonti Hoon.
https://www.instagram.com/p/CECRDJnhBE3/?igshid=1kbrzweci3h1m
The actor got proper attention and appreciation for his role in drama serial Sabaat which was being aired on Hum Tv and has been one of the finest dramas till date.
Abbas has also done a few shoots for different brands and has a few projects already on his credit. We must say that this young man has been working hard and is has already started gaining appreciation for his work!
If we compare Imran and Abbas we can say that we see the same spark of hard work in both of them!
https://www.instagram.com/p/CD_8TIAB-c9/?igshid=1povd4yoz09a6
We hope that Abbas Ashraf gets some more projects to show his actings skills and wish him all the very best for his future!
Click here to read more: