Imran Ashraf aka Bhola has such a huge fan base, it's mind blowing. However, what really skips our heartbeat is how humble he still is despite of the love and fame that has knocked his door.
Imran opted for a classic black sherwani and slick back hair at the 7th Kashmir HUM Awards and looked super dapper in his desi attire.
https://www.instagram.com/p/B3RnYizlXHk/
An astounding crowd of supporters and fans were chanting at the top of their voices when Imran made his entry at event. While some only wanted selfies, others went by the pulling and snatching method but he took it in such a good stride which makes us his even bigger fans.
Here's a look at all that happened before he made it to the stage
https://www.instagram.com/p/B3RDVw-FV8V/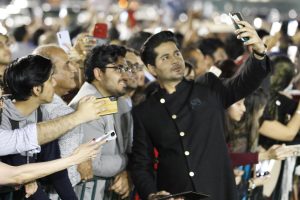 On to the event, Imran pulled such a great Bhola at the stage, we were literally laughing the loudest. He switched into the Bhola character in front of a massive crowd in a matter of a split second- it's almost a reflection of his great acting skills and ability to deal with various circumstances.
Here's a look at that moment
https://www.instagram.com/p/B3RcTvqFG-u/
Imran along with other glorified actors was on stage when the show initiated with the Pakistani National Anthem. Such an overwhelming moment!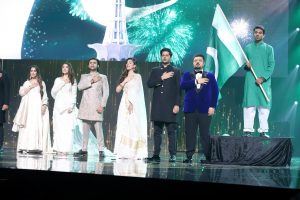 Imran also presented an award to his co star Iqra Aziz for the best actor female (popular), to which the crowd cheered at their loudest.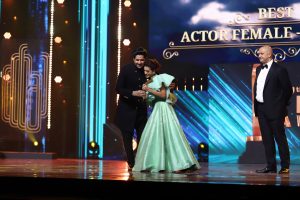 Imran also had a giggle with Ahmed Ali Butt, we can't wait to see this fun banter between these two leading lads on our TV screens.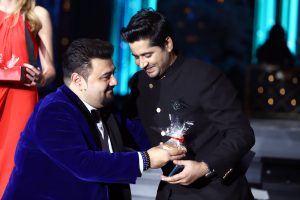 Imran and his self made self has us in awe of him! More power to this powerhouse of a person. Can't wait to see what he brings to the screens with his next project!!