Day time weddings have become quiet a trend just recently. With our favourite celebrities jumping on to the bandwagon, daytime weddings are now a first-choice for many couples. However, many brides are left in dilemma when it comes to making the choice for the outfit and this is where we've got you covered. What better way to get your shaadi outfit inspiration than getting it from your favourite celebrities?
Naimal Khawar
Hamza Ali Abbasi and Naimal Khawar were one of the first few to come forth with a daytime wedding. Naimal opted for an ivory lehnga (which belonged to her mother), matching very well with the minimal and light hued theme of the whimsical wedding.
Iqra Aziz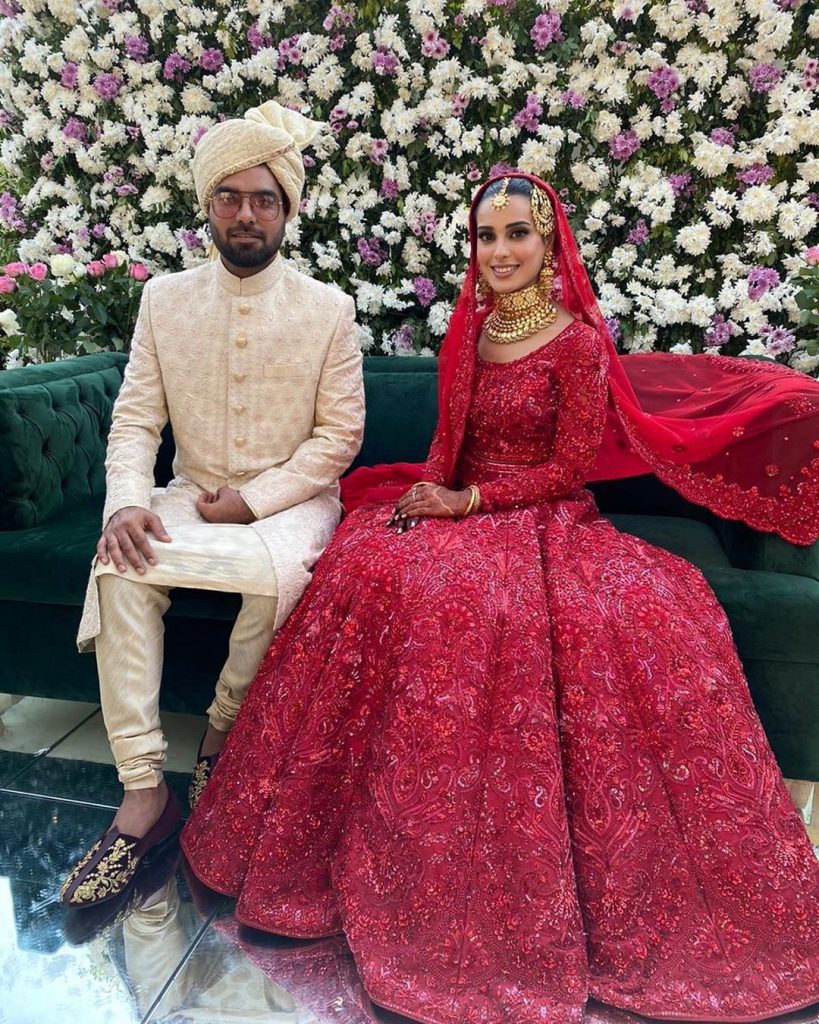 Yasir Hussain and Iqra Aziz celebrated their wedding among family and friends in a daytime event. While many shy away from wearing bright hues for daytime events, Iqra Aziz wore a vibrant crimson bridal lehnga, drawing all attention to herself and rightfully so. It was her day, right!?
Mira Sethi
Mira Sethi flaunted a white-gold chikan kari lehnga choli on her day time wedding nuptials. The beauty did her makeup herself, keeping it towards the au natural side paired with minimal jewellery – making for a modern bride.
Myrah Ali Xeeshan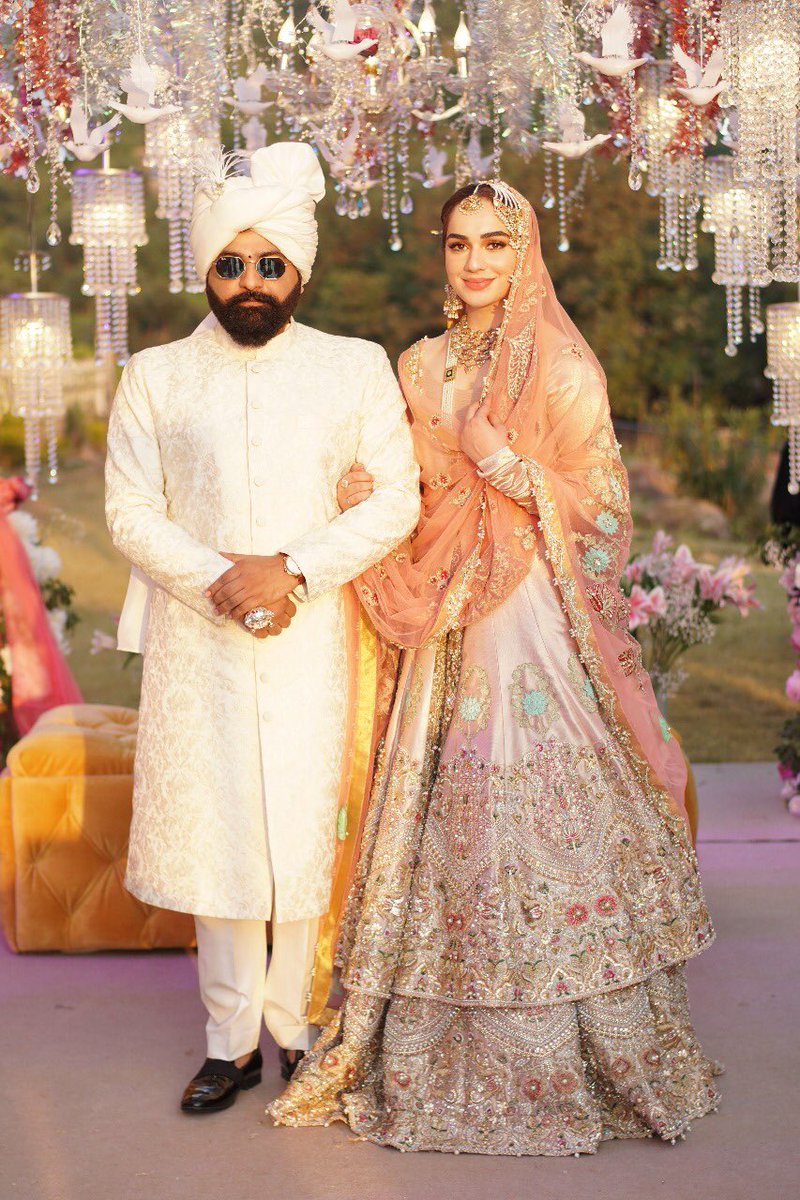 Myrah made a mesmerizing bride who turned heads with every step. She flaunted a heavily embellished pale pink ensemble by Ali Xeeshan and made the perfect traditional bride, adorned with pearly jewels and a million dollar smile!
Zainab Abbas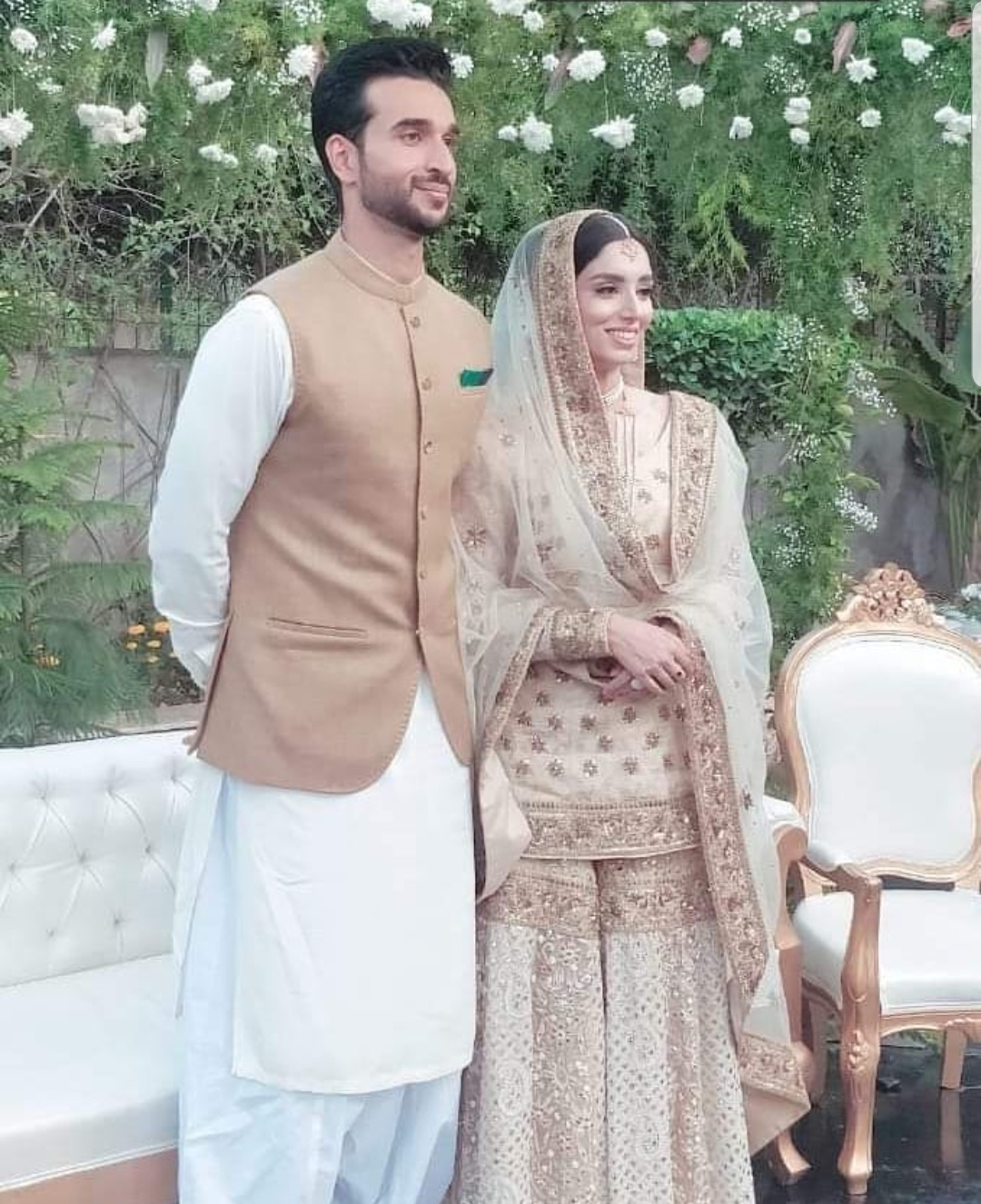 Sports presenter Zainab Abbas recently tied the knot in sheer daylight and opted for a worked white-gold gharara set. Her dewy makeup complimented her pale-toned ensemble. She looked nothing short of a dream!
In a nutshell, while many brides play it safe by opting for lighter hues for their daytime events, there's really no hard and fast rule on what one should wear. At the end of the day its your day, and all that matters is what makes YOU happy! So flaunt away whatever makes your heart flutter!
Read more on wedding and styling here.