As the winter season approaches, we are thrilled to unveil GulAhmed's latest Unstitched Cambric Collection, ready to grace your wardrobe at an irresistible FLAT 20% OFF, available online and in stores as they have announced their fantastic winter sale.
Gul Ahmed is known for delivering top-notch products and exceptional service which is driven by their passion for crafting artful and exclusive fabric. Their sale offers you the perfect opportunity to experience the seamless blend of quality and creativity at unbeatable prices.
We recommend you to check out their exquisite unstitched suits which are available in two-piece and three-piece in this collection. They are a steal with a 20% discount; crafted with winter-friendly fabrics like Jacquard, Cambric, Silk, and Chiffon, these suits are perfect for the upcoming season. These versatile ensembles are perfect for various occasions, from cozy winter days to elegant evenings. With captivating designs and intricate embellishments, they offer the ideal blend of style and versatility.
For the fashion-forward ladies of Pakistan, this sale is your golden ticket to refresh your wardrobe and enhance your style – all at discounted prices. So, shop to your heart's content and seize the opportunity!
You should explore their two-piece Printed Cambric Unstitched Suits in pastel and vibrant hues, featuring delicate floral designs and motifs. They are perfect for creating a variety of daytime looks suitable for office wear; to give you that professional look or for casual lunches where you simply want to look the best.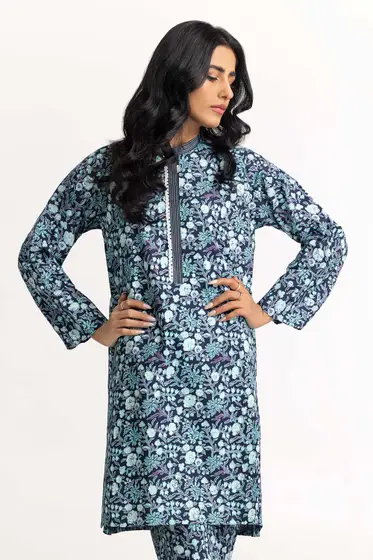 This is our favourite daytime three-piece black and white Embroidered Lawn suit, complemented by a Zari-striped dupatta for a touch of elegance. You can get it tailored according to your own style to give it a personal touch.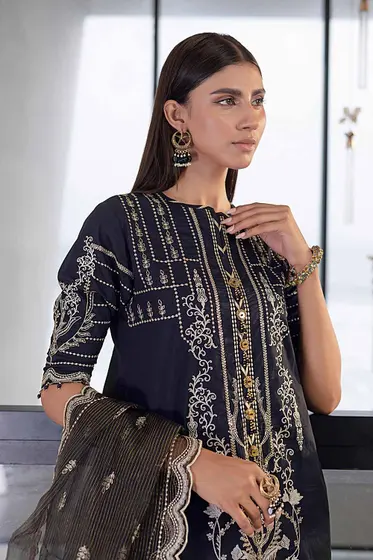 For a striking impact, choose this magenta three-piece Embroidered Foam-printed Cambric suit paired with a contrasting burnout dupatta. It is sure to get you compliments from your near and dear ones.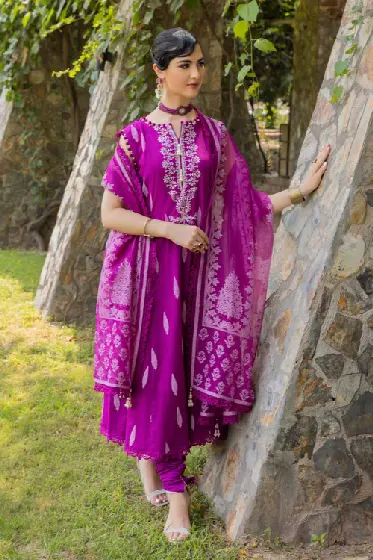 Step into elegance with this three-piece blue Embroidered Gold Printed Cambric suit, accentuated by a floral dupatta. This is our favourite this season! Makes an ideal gift for someone you want to see dressed in the best!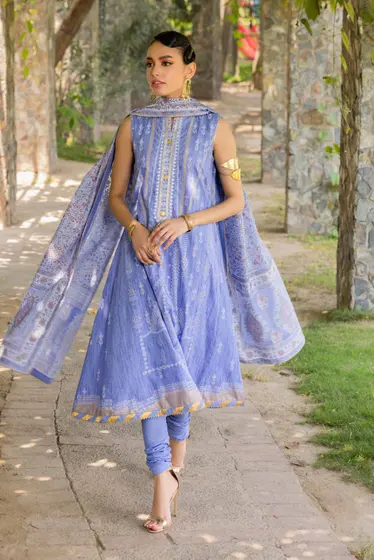 You will feel emanate vibrancy in this noir black embellished light neon green three- piece Leno suit, perfectly complemented by a dramatic black dupatta. This is sure to become your favourite this season.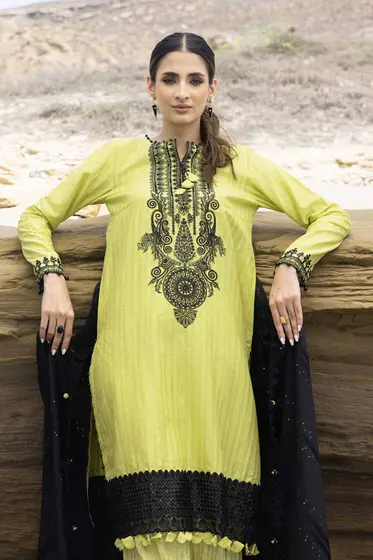 For a semi-formal touch, opt for the light turquoise Embroidered Jacquard suit with pastel hues, complete with a Yarn-dyed dupatta for chic ethnic versatility. You will surely look your best!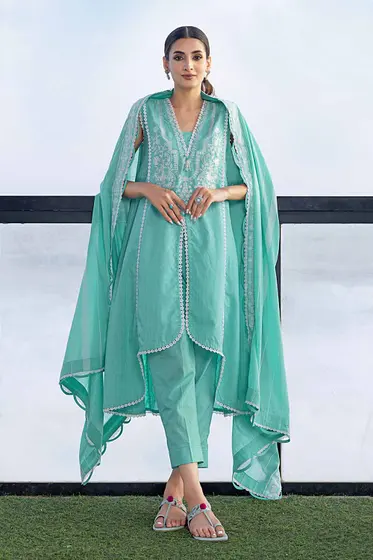 This Jacquard Shirt and Trouser with Jacquard Dupatta is our favourite for everyday activities. It two piece suit comes in a beautiful shade of blue where the dupatta is darker in colour with a beautiful border to enhance the overall look.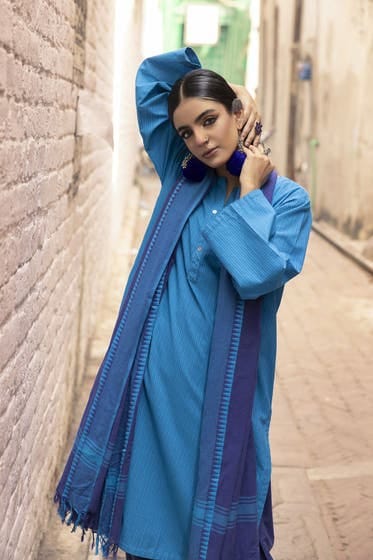 As Gul Ahmed's winter sale unfolds, Ideas extends its heartfelt appreciation to their loyal customers and offer a fixed shipping rate of just PKR 99 for online orders delivered across Pakistan. Additionally, they have streamlined the shopping experience with a hassle-free 30-day exchange policy.
So, dive into your seasonal wardrobe makeover with Gul Ahmed's captivating Cambric collection of unstitched suits. Discover fashionable ensembles at sale prices that are easy on your pocket, and you have your heart on! This sale is live now in stores and online with discounts of up to 70% OFF.