Getting good makeup does not come cheap! With all the big salons charging an arm and a leg, finding a competent makeup artists and salons who knows their work well is surely a treat.
Let us cut down the work for you. We have compiled a list of 5 amazing yet underrated makeup artists in Lahore for our readers! Let us make the task of getting the perfect makeup look easy for you. With the wedding season just around the corner, this article is going to make your life much easier. Because, lets be honest, who would't  want to look perfect with their gorgeous makeovers in their exquisite joras.
Everybody wants to look the best!  So Let's dive right into it.
1. THE MAKEUP STUDIO BY SEHRISH
We have lately seen a lot of our trending brides getting their makeups done by the makeup studio by sehrish. There is no second opinion when we say that she for sure has taken over our makeup industry.  Her foundation application is the perfect blend of glow and a long lasting coverage. We have heard that she charges less than what is usually demanded by the most.
https://www.instagram.com/p/B3uS7eqJ934/
https://www.instagram.com/p/ByqCCESBzj_/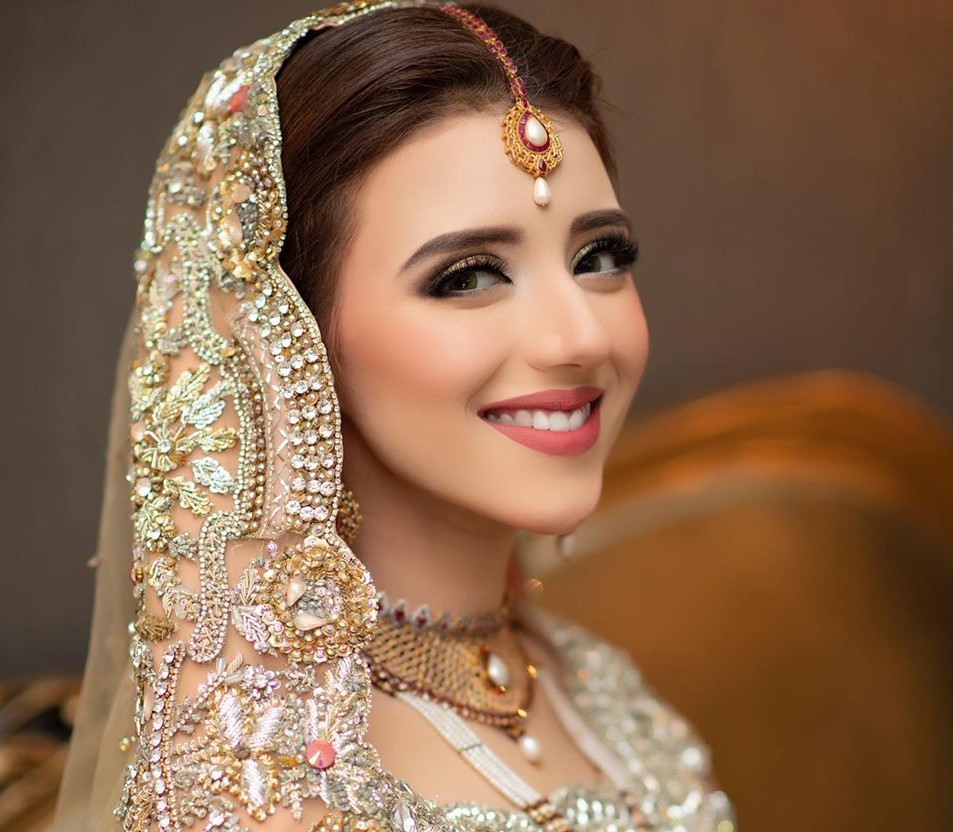 I mean look at the glow in these pictures. She has handled both pinks and reds with such grace and beauty.
2. MAKEUP BY MISHA 
If we have a look at her Instagram and Facebook page, we get an idea of how she can do wonders on every face shape. Ask for a recommendation for a makeup artist in facebook groups she will be the most recommended makeup artist.  We are in love with her bridal makeovers as well as her party makeovers, and a cherry on top is the fact that she is equally good with her hair game too. Client reviews on her page show that she has many return clients as well.
https://www.instagram.com/p/B234qAiBA3h/
https://www.instagram.com/p/B2UGjgwBLO7/
What is the first word that comes in your mind when you see these pictures? Wow? Yes same, that is exactly what we thought too. Two entirely different makeup looks yet both define utmost grace and perfection. Getting such makeup done in a really low price for sure is a steal.
3. HIRA KHAN SHAHRAIZ
Hira Khan Shahraiz has been on our Instagram feeds for quite a while now. Along with her makeup skills, she is becoming the queen for amazing 'Wonder Glow facials" which are raved about. Her instagram account is making it obvious that she has some amazing hairstylists, I mean the balayages and low-lights really amazed us.
https://www.instagram.com/p/B0Gg0wOB69J/
https://www.instagram.com/p/BzLJIVhBcUG/
Look at those blended corners and the subtle glow on them eye lids. The perfect blend of keeping it subtle yet happening.
4. MAHNOOR MAKEUP STUDIO 
This young girl does it all herself. We came across some really gorgeous makeup shoots done by her. Her instagram account show pictures of real brides on their wedding days and without a doubt, they look phenomenal.
https://www.instagram.com/p/Bzq1zwmgLdW/
https://www.instagram.com/p/B3o_H6agrlM/
These brides are an evidence of the fact that she knows her work. The makeup is blended and the hair game is on point as well. She is your safe bet for sure.
5. MARIA KHAWAJA STUDIO
Maria is a young girl doing wonders when it comes to makeup. From handling every color till slaying hairdos, she has covered it all. Furthermore, reviews about her state that she has a welcoming attitude towards her clients, feeling comfortable while getting pampered is what a stressed bride to be needs for sure!!!
https://www.instagram.com/p/Brw_UKxB68c/
https://www.instagram.com/p/BwCYeV1hJIb/
Her makeup is the perfect mixture of natural and glam. Shimmer on lids yet a subtle glow on cheekbones? Maria Khwaja is the one to go to!
Looking for salons to get the perfect blow-dry to go with your makeup? Look no further. Read our article here on the best salons to get a blow dry.