As Winter gently melts into Spring, our wardrobe choices also transit swiftly, however that doesn't mean you can't layer up anymore. Layering properly is an art and gone are the times when we reserved this fashionable technique only for winters. We help you layer up for the upcoming season featuring Kiran Malik's impeccable sartorial choices.
Cotton Candy Blue
Kiran Malik pairs her Arctic blue blazer with a white cotton top and brown high waisted pants. The look is easy to recreate and can prove to be a perfect ootd when you meet your gal pals.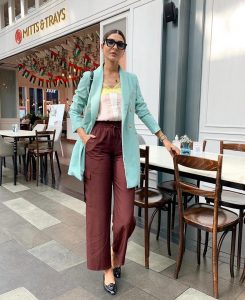 Chic overload
Making waves! Kiran Malik looks like a total babe in these silk separates and a meticulously crafted jacket by Hussain Rehar. This ootd speaks volumes as it amalgamates layering with the colors of spring and summer in the most chic way possible.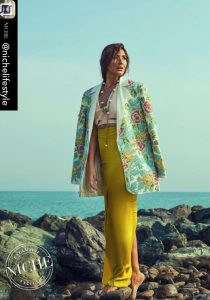 Color coded
Kiran Malik can be seen amping up the whole boss lady look with this pinstripe blazer paired with a sky blue dress shirt and cobalt blue boot cut pants.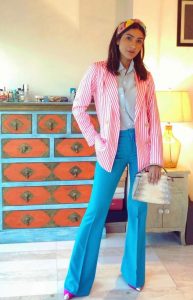 Ever thought layering could be this much fun. It's all the more peppy in spring when you can play around with colors as well. Are you a fan of Spring/Summer layering? Let us know in the comments section.