Are you a writer or a producer looking to create the next successful Pakistani drama? Are you hoping to create the next critically acclaimed drama by searching for the perfect male hero and his damsel in distress? Then look no further than here, where after carefully investigation of some of Pakistan's critically acclaimed television dramas, we have listed the 5 essential qualities that will make sure that your character is completely original and an absolute favorite among the Pakistani audience!
Mama's boy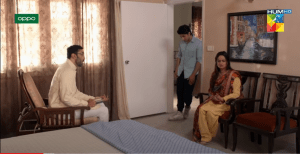 Danyal Zafar and Javeria Saud who plays his mother in Tanaa Banaa
First and foremost, your male hero cannot function like a normal person without his mama's over bearing presence. Remember that your male hero must be a 34 year old man getting married and working some where, but your mama must be present in every scene worrying excessively about your inability to iron your clothes or make yourself any food, and the heroine you cast must be the one blamed for all of this!
2. Rowdy man child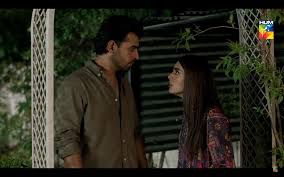 Farhan Saeed and Iqra Aziz from Suno Chanda
Remember that once your heroine is married to you, your male hero must dash any dream she has of studying further or becoming and independent woman. Whenever she mentions that she dreams of going to a foreign university, create a fuss and cry about being incapable of surviving on your own so she is sure to never find a better place to be than being next to you!
3. Rose colored glasses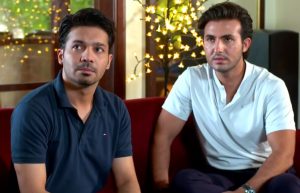 Shahroze Sabzwari playing Saqib in the drama serial Naand
Is your heroine consistently being abused and treated unfairly by your family members, despite trying her best to keep them happy? Then your job is to ensure that your male hero remains completely oblivious to her struggles and keeps siding with the rest of the family to ensure she remains helpless and even more dependent on you than ever! Even more so, pretend that such fights never happen and as long as your food is on the table when you get home, everything is good.
4. My ego comes first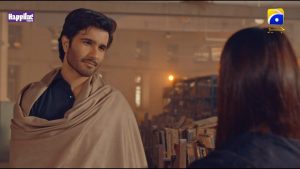 Feroze Khan and Iqra Aziz in Khuda aur Mohabbat season 3
Did the heroine refuse to marry you even though you only met once and she had not given any indication that she liked you before and yet you travelled all the way up to her house like a creep? Your male hero must consistently demand the heroine to marry him and if she gives a completely justified reason to refuse, then curse her by saying that she will never find happiness again because she broke your heart.
5. You're her headache, she's your satti savitri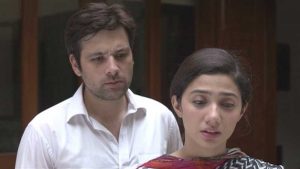 Mikaal Zulfiqar and Mahira Khan in Sher-e-Zaat
Your male hero must be completely devoid of morality or faithfulness to his wife and must go around cheating on her with every woman he can find. But every once in a while he chooses to come back, your wife must be completely converted into the faithful religious woman who blames herself for your actions and chooses to spend the rest of your life as your devoted and submissive wife and forgives you for hurting her.
6. Age is just a number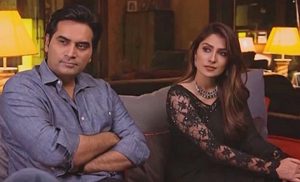 Humayun Saeed and Ayeza Khan in Meray Pass Tum Ho
the perfect casting for a Pakistani drama series wouldn't be complete if you made sure that you're heroine was in her twenties, fair, slim with a tall height, and your male hero would be thrice her age and looks like he's her father. Even though women in your opinion should be playing grandmothers the second they turn 26, but men must turn 55 and still be cast as bachelors getting married for the first time.
7. Cry baby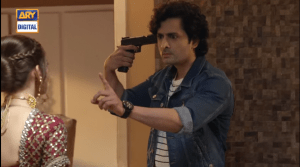 Danish Taimoor and Minal Khan in Ishq Hai
Want to show how attractive your male hero is to Pakistani women? Best way to do that would be when your heroine demands him that he take her home after he kidnaps her from her wedding, he must orchestrate a breakdown by pulling out a gun and threatening to kill himself if she refuses to marry him. This would be an absolute fan favorite among the ladies!