Style, fashion, trends, sticking to classics, experimenting- we love it all! Clothes have always been a medium of expression and whenever someone does something out of the box, it comes as a pleasant surprise.
Lilly Singh is being praised for her various attempts to bend gender binaries. While that can be taken as one way of viewing it, something that has struck a chord with us is how comfort in sartorial choices is finally being normalized.
For ages a certain way of dressing up has been generalised as glamourous which largely obejectifies the woman wearing the clothes. For centuries women have been wearing heels as a means to conform to traditional standards of beauty.
Comfortable clothing has never made it to weddings and honestly we detest that.
How do you expect us to enjoy a wedding, shake the leg on the dancefloor all while wearing 6 inch stilletos? That's not fair.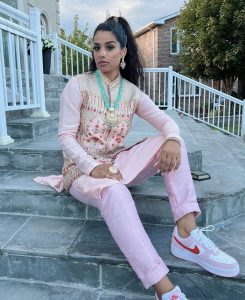 Lilly Singh with her kurta pajama and embroidered waistcoat is all things stylish while being hella comfortable. To top it all off, those Nike kicks are a total winner!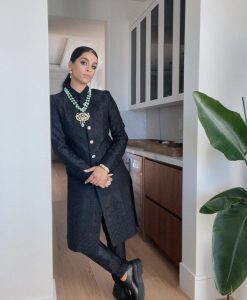 Another look that took the Internet by a storm is Lilly Singh in a classic black embossed sherwani paired with true Punjabi style jewels and ultra trendy jet black chunky sneakers. What's not to love about it?
Traditionally, girls have been deemed pretty only when they wear a saree or a gown. Every school farewell in South Asia is proof.
Are you going to change the turf? If you're not comfortable in a saree, give a well tailored sherwani a chance!
Rooting for all of you!