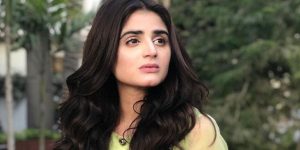 After all the speculations based on Hira Mani making an appearance on viral drama serial Mere Paas Tum Ho and the audience waiting in anticipation, mother of two and horror drama serial 'Bandish' actress finally appeared on the latest episode of the title in the most unexpected way ever.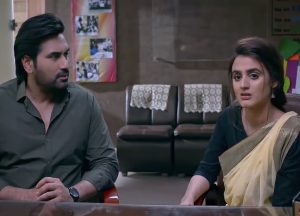 Her first shot shows her as Roohmi's class teacher, Miss Haniya who is seen confronting Danish about his child's poor performance in school. Towards the end of the episode, on the unfortunate demise of Danish's colleague and close friend 'Mateen Sahab', the audience is let in for another surprise when Danish calls to inform Mateen Sahab's only child of her father's sudden passing. Hira Mani then makes a second appearance clad in a white shalwar kameez,  entering the hospital y asking about her 'Abba' when she catches a glimpse of the doctor in conversation with Danish confirming the death of Mateen Sahab.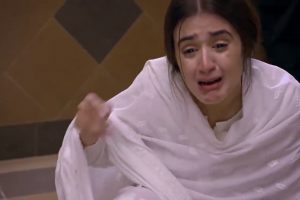 It is then shown that the heartbroken daughter crumples to the floor in utter shock wailing for her father when Danish sets her eyes on her – full of sympathy marking it as 'the end' of the episode leaving the audience curious about what to expect next.
Will Miss Haniya replace Mahwish? Or will she play the role of bringing Danish and Mahwish peace? What are your thoughts? Let us know by dropping us a comment on our Instagram.