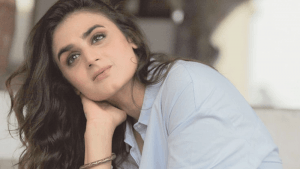 Hira Mani is not a new name in the industry but its definitely a trending one by the hot minute as the starlet surprised fans with multiple performances this year.
To name a few, Mere Paas Tum Ho, Dol Bol, Mohabbat Na Kariyo and Bandish are some of the drama titles the mother of two was seen performing in this year. After one stellar performance after another, Hira Mani is a name which is definitely less sung of than it truly deserves to be.
Lets look at some of the characters she played this year, undoubtedly bringing the best of the art of acting, hand-in-hand with versatility – all the more reasons for extra brownie points!
1. Sania in Bandish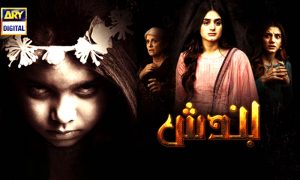 Hira Mani played the role of the eldest of three sisters as 'Sania' in one of it's kind horror thriller drama serial Bandish which also featured Marina Khan, Zubab Rana and Sajid Hasan in lead roles. Hira played the intense character of a black magic victim who eventually causes a death when under influence.
2. Miss Haniya in Mere Paas Tum Ho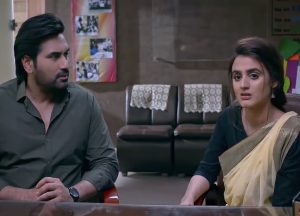 The actress is in major limelight after she recently made an appearance on viral drama serial Mere Paas Tum Ho as Miss Haniya (as the teacher of the lead role Danish's child Roohmi) who is expected to take the place of Danish's wife, Mahwish who ditches him for an older wealthier man.
3. Zara in Mohabbat Na Kariyo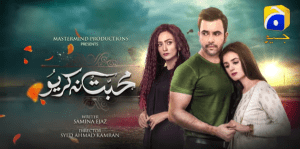 Zara is a girl from a middle-class family married to the love of her life who belongs to a wealthier setup. Consequently, the evil mother-in-law refuses to accept such a 'mediocre' bahu and makes it the agenda of her life to get rid of her sole existence. Hira Mani executes the damsel-in-distress character to the core by investing strong emotions and facial expression that are worth a mention.
4. Gaiti Ara in Do Bol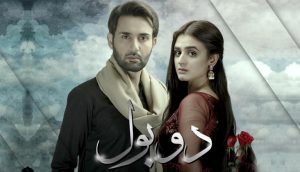 Gaiti is the role of a cheerful young girl who belongs to a wealthy family but becomes a victim of circumstances and is destined to spend her whole life with Badar (played by Affan Waheed) a man she does not accept of as she is in love with another.
With each role poles apart in nature from one another, Hira Mani has proved herself as a fine actress who can do complete justice to all her characters by executing them to the core. Share your thoughts with us by commenting on our Instagram page!