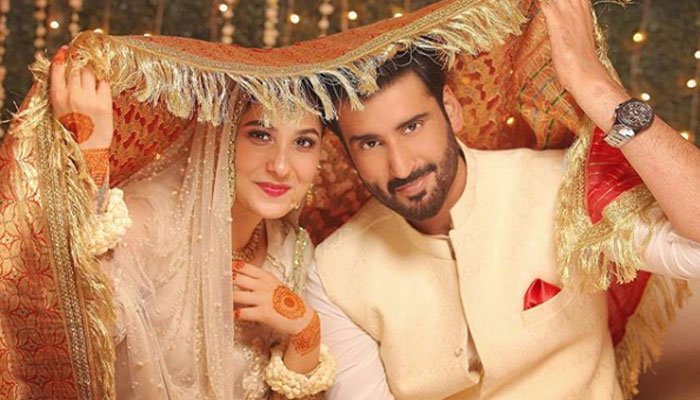 Actress Hina Altaf got married to actor Aagha Ali in an intimate ceremony last year. They made the announcement of their marriage through social media. Since then the couple have started their own talk show called "The Couple Show."
View this post on Instagram
When asked by a fan why Hina doesn't post pictures with Aagha that often, Hina replied " A lot of people ask me the same question. I don't feel like posting anything or everything about our lives, judgmental behavior, people passing comments and assuming things on their own at times doesn't feel good. So I like to keep my life a little private.
However the actress added  "But this is not a suggestion to anyone. You're the boss of your life. So you better do what makes you happy. And having professional life yet personal life which is not on display all the time keeps me happy and at peace."
That's some real advice coming our way. Social media is an illusion and we need to know where to set the boundaries, however one is in charge of their own life and knows how to deal their own life the best!