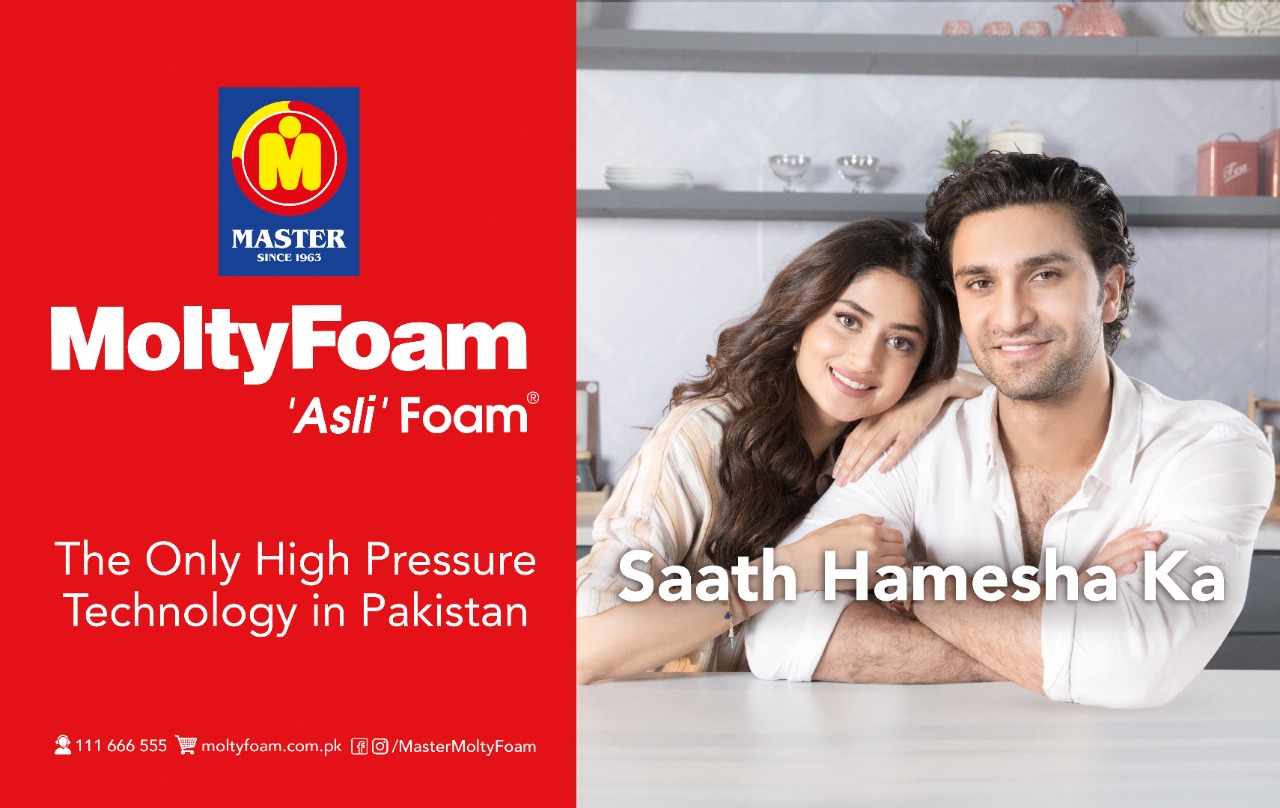 A wedding setup, a bride with teary eyes and a father overwhelmed at the Rukhsati. For ages these have
been the visuals we have seen in mattress TVC's. However one brand is breaking the norm and
experimenting with concepts and situations. You have guessed it right, we are talking about the new
Molty Foam ads.
Pakistan's most trusted and reliable foams have changed the game for mattress advertising. Their new
ad films are not only entertaining and gripping, they also set an example of how a little bit of consumer
insight can cut the deal.
The first thing every Pakistani loves about this commercial is the choice of actors. Sajal and Ahad, a
power couple loved by million's all over the world. Their chemistry is phenomenal and that is why every
time the pair is seen together it's difficult to take our eyes off them. The witty banter in between Sajal
and Ahad leaves us is awe.
Talking about handling pressure, MoltyFoam has done a commendable job by raising a thought
provoking question. It's true that relationships only sustain when both partners can handle pressure
equally. MoltyFoam is smartly hinting newly weds to always make the best choice. If you have a
trustworthy, reliable and pressure handling partner by your side, you consider all your worries gone.
In a nutshell, MoltyFoam's evolution from conventional advertising to more relatable storyline is a
progressive step. People have also received the new ads very well and if you still haven't watched the
new TVC go ahead and click here.
We are sure you'll find yourself somewhere in this situation.