A rising star in Pakistani entertainment, Hassaan Khan has been creating a stir with his remarkable talent and enticing personality. With his remarkable performance in the popular drama Jhoom, which is currently airing on Geo Entertainment, Hassaan has gathered a huge fan following.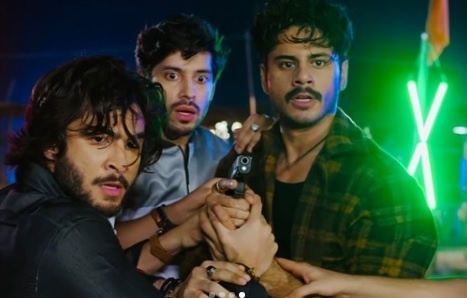 Drama enthusiasts have been commending his performance in Jhoom and other plays he has previously appeared in. Let's take a look at Khan's journey to securing role after role in well-known plays and short films, as well as his portrayal of Ricky, the rational and sensible friend who has managed to steal the spotlight in a number of scenes.
Hassaan Khan as Ricky in Jhoom

The gripping drama "Jhoom," which is currently airing on Geo Entertainment, has drawn a lot of attention for its intriguing story and excellent performance, who plays a supporting role yet expertly captures the essence of his part, is becoming a viewer's favorite.
The popular Geo Entertainment drama, Jhoom is produced by Abdullah Kadwani and Asad Qureshi, under 7th Sky Entertainment, production. The story is written by HashimNadeem, while Ali Faizan has directed this intense love story.  The lead roles are played by Zara Noor Abbas as Dr. Maryam, Haroon Kadwani plays Aryaan, and Haris Waheed portrays Sherry, the villain.
Jhoom's story is centered on the romance between Aryaan and Maryam.  Aryaan is a a young boy who falls in love with Maryam despite her age. Maryam, successful doctor is unwilling to accept Aryaan's relationship because of society's concern. Aryaan comes from a broken family, which makes him desperate for love.
Khan plays the role of Ricky in "Jhoom," a friend of the villain Sherry. Ricky stands out as the only sane friend among his gang of spoiled, and good-for-nothing kind of friends.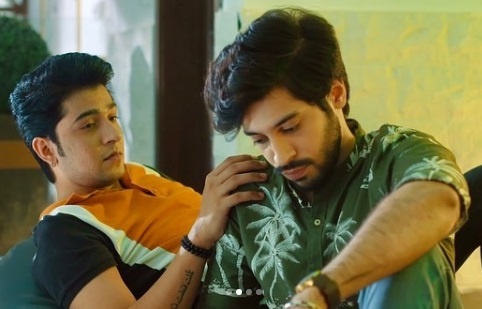 Hassaan has been doing a wonderful job portraying Ricky, expertly bringing the character to life with his subtle acting. He effortlessly steals the show in every scene, holding the audience's attention with his presence on the screen.
The Prowess Of Hassaan's Acting:
The excellence of Khan's acting has already been demonstrated in a number of plays, including Kasak, Inteqam, Dil Hai ChotaSa, Taara Ka Saajan, and others. His performance as Ricky in "Jhoom," really highlights his talent. He portrays Ricky's depth and complexity effortlessly through his knack for completely getting into his character. Hassaan's performance proves his range as an actor, from exhibiting wit and humor to delivering heartbreaking emotional situations. With his natural acting skills and great timing, he has been able to develop a persona that the audience finds memorable and relatable.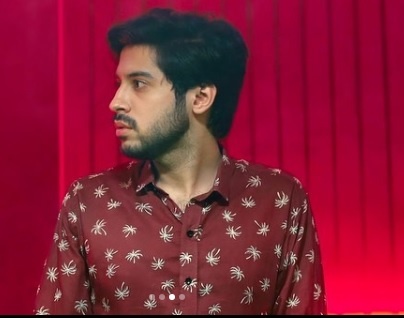 Hassaan enriches the character of Ricky, creating a lasting impression on viewers, whether it is through his subtle expressions or flawless delivery of dialogues. His talent and commitment to his art are evident in the way he manages to grasp the attention of the audience, even when other performers with more experience are present. It's actually amazing how well he can emote and engage viewers on an emotional level as he expertly and deftly handles the nuances of his role.
Journey to Stardom:
The rise to success for Khan has been nothing short of spectacular. Despite being newcomer to the field, he has already landed several impressive roles. With each project, he demonstrates how easily he can adapt into various characters and bring them to life. His expanding portfolio of remarkable performances, such as in "Jhoom," confirms his worth as a budding star to look out for.
Hassaan Khan is a gifted actor who exudes a natural charm and screen presence that draws the viewer in as soon as he enters the frame. In an industry that frequently requires consistency, his commitment to his craft and desire to try out various roles set him apart. Hassaan is certain to find success in the entertainment industry and leave a lasting impression due to his extraordinary acting skills.
His performance in Jhoom proves that he has the talent and versatility to enchant audiences as he continues to make waves in the entertainment world. Khan demonstrates his talent with each role. With each role, whether big or small, he proves that he is an artist who really immerses himself in the characters he plays. One thing is certain as fans eagerly anticipate what this emerging star has in store for them: Khan's journey is only getting started, and we are in for an exciting ride as we follow his incredible rise in the drama and entertainment industry.