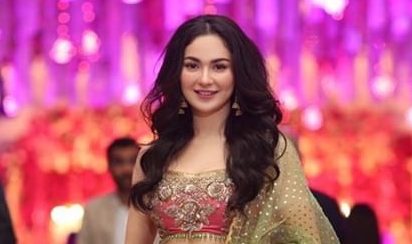 Hania Amir trends on Twitter after pulling off a fake engagement prank yesterday on the 1st of April. She posted a picture wearing a ring and wrote 01/04/2021 with an emoticon of a ring which made everyone think that she has got engaged. As it was April fools yesterday so many were also in doubt that it can be a prank too.
View this post on Instagram
Many celebrities including Danyal Zafar, Wajahat Rauf and Shazia Wajahat started posting on their Instagram account congratulating her on her engagement. Soon after Umer Mukhtar posted a picture of Hania Amir and Shamoon Ismail congratulating both on getting engaged which made everyone believe that it is true.
As the day passed and after 12am, Hania posted a fun-filled video on her Instagram account clearing the air by saying that it was just an April fools joke. She also thanked Shamoon for supporting her in this prank and said that whenever she will get engaged she will post a good quality picture with a proper announcement. 
As soon as she posted the funny video, Twitter got flooded with memes and many called her an attention-seeker. The memes are not only for Hania but fans made hilarious memes including Asim Azhar also.
Here are some of the memes trending on Twitter :