Share this
Hania Amir just friend-zoned Asim Azhar leaving  fans confused with her statement!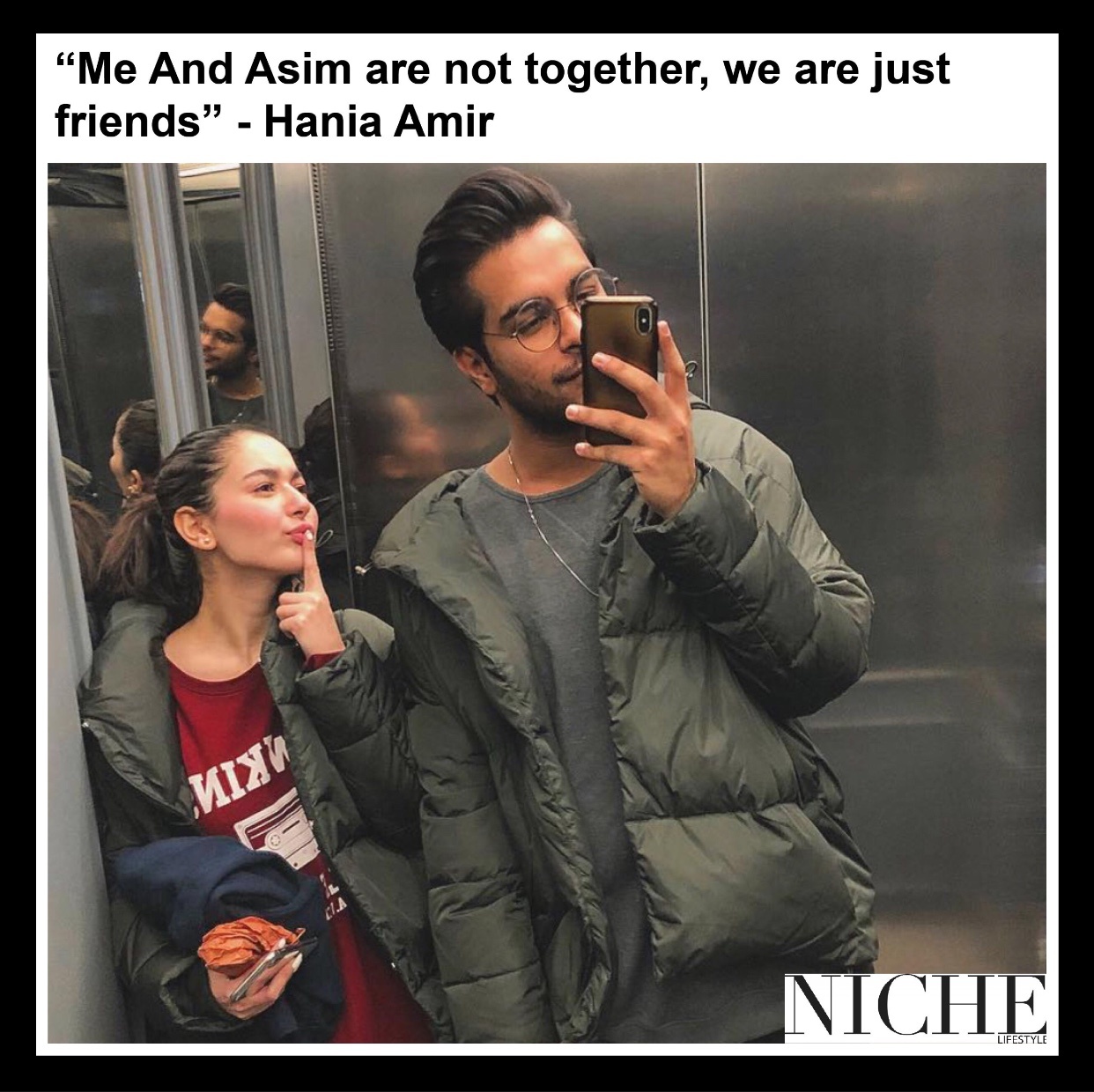 Its is not long when both Asim Azhar and Hania Amir started showing their feelings for each other on Instagram.
The first comment that made fans curious about their relationship was when Asim Azhar posted a picture of him  performing in New York and some girls from the crowd frantically attempted  to touch his hand;  Hania was quick to comment on the post.  "Haath chor" !!
Adding fire to the rumours the duo walked hand in hand on the ramp in 2019. The couple started trending all over the social media when Hania made a cute gesture on the ramp leaving Asim all blushed.
The duo has never hestitated to leave comments and emoticons for each other on Instagram.
The made the rumours more clear when Asim gave a surprise to Hania  by celebrating her birthday with some close friends.
A few days ago in a live session with Aima Baig, Hania came up with a statement saying that she and Asim are not together as a couple nor they are dating, they are just friends who are always there for each other. She further added that she is not in a relationship with anyone at the moment.
This news just caught fire on the internet as fans are just not happy with this news.
Here is what the twitterati have to say: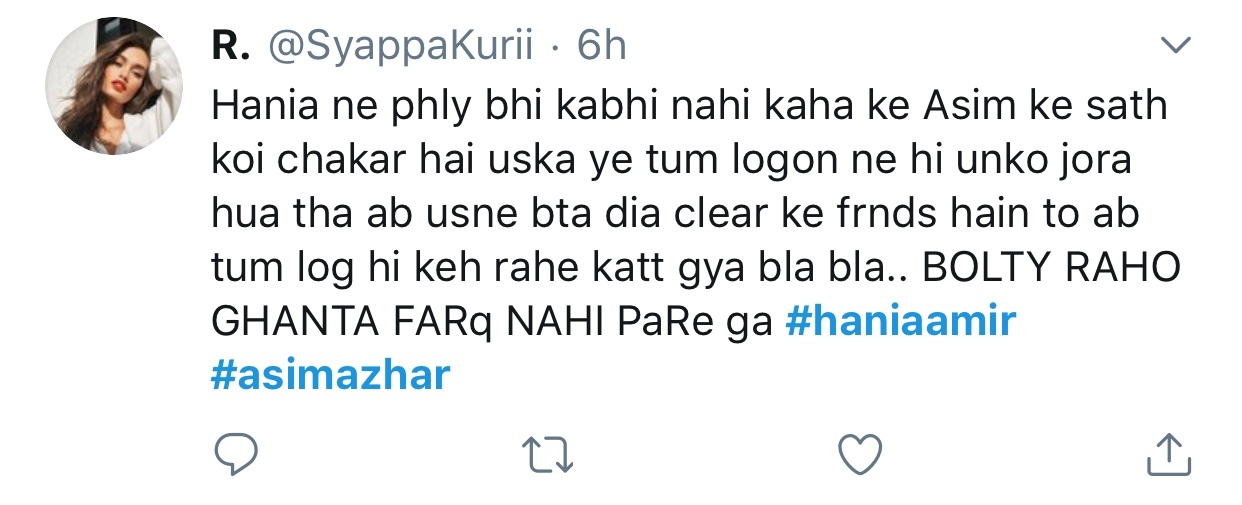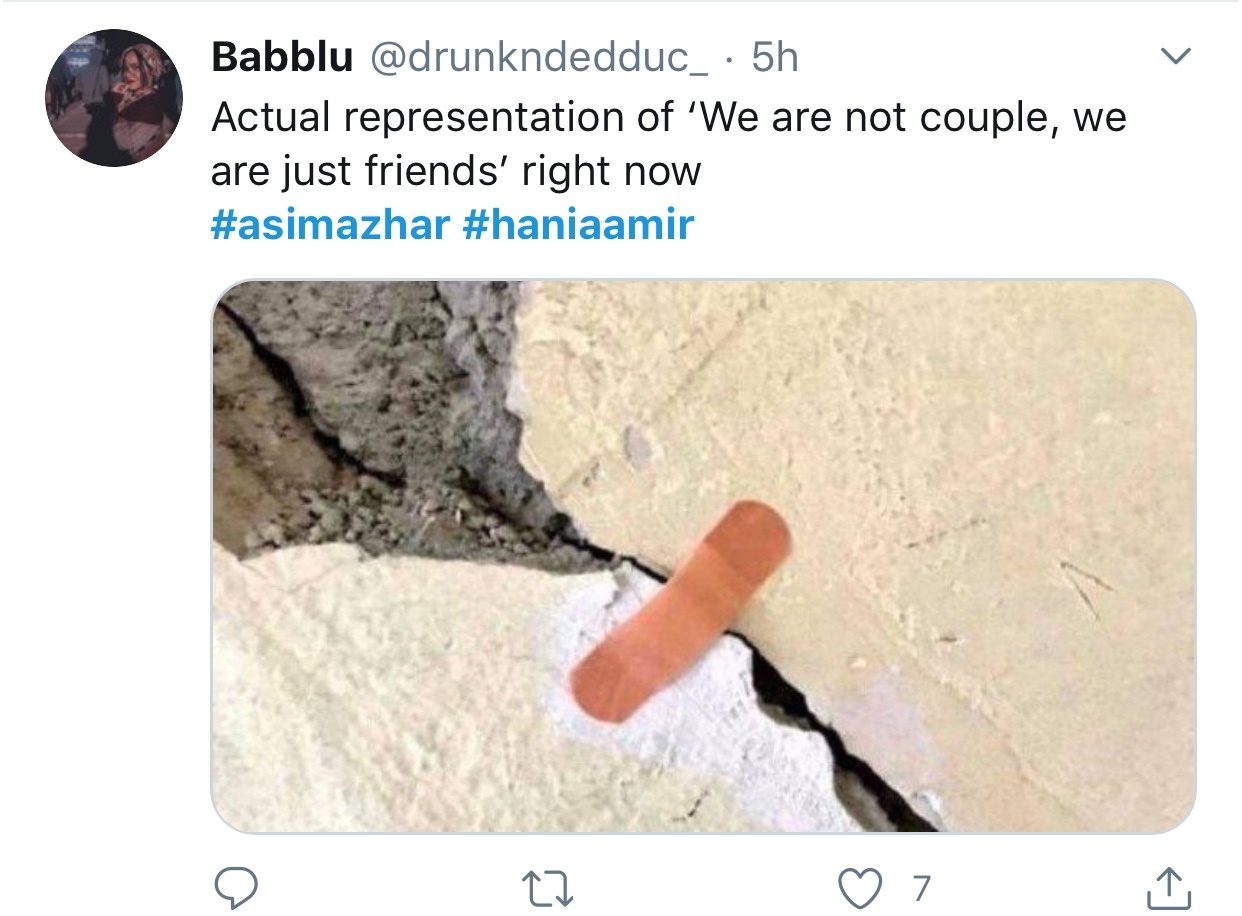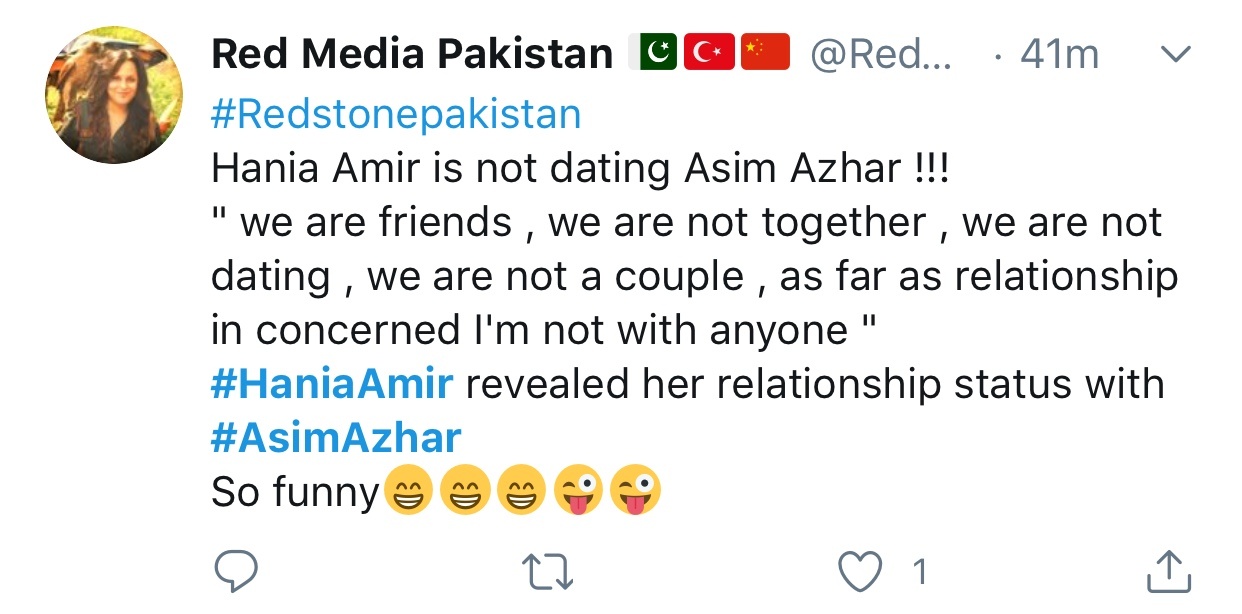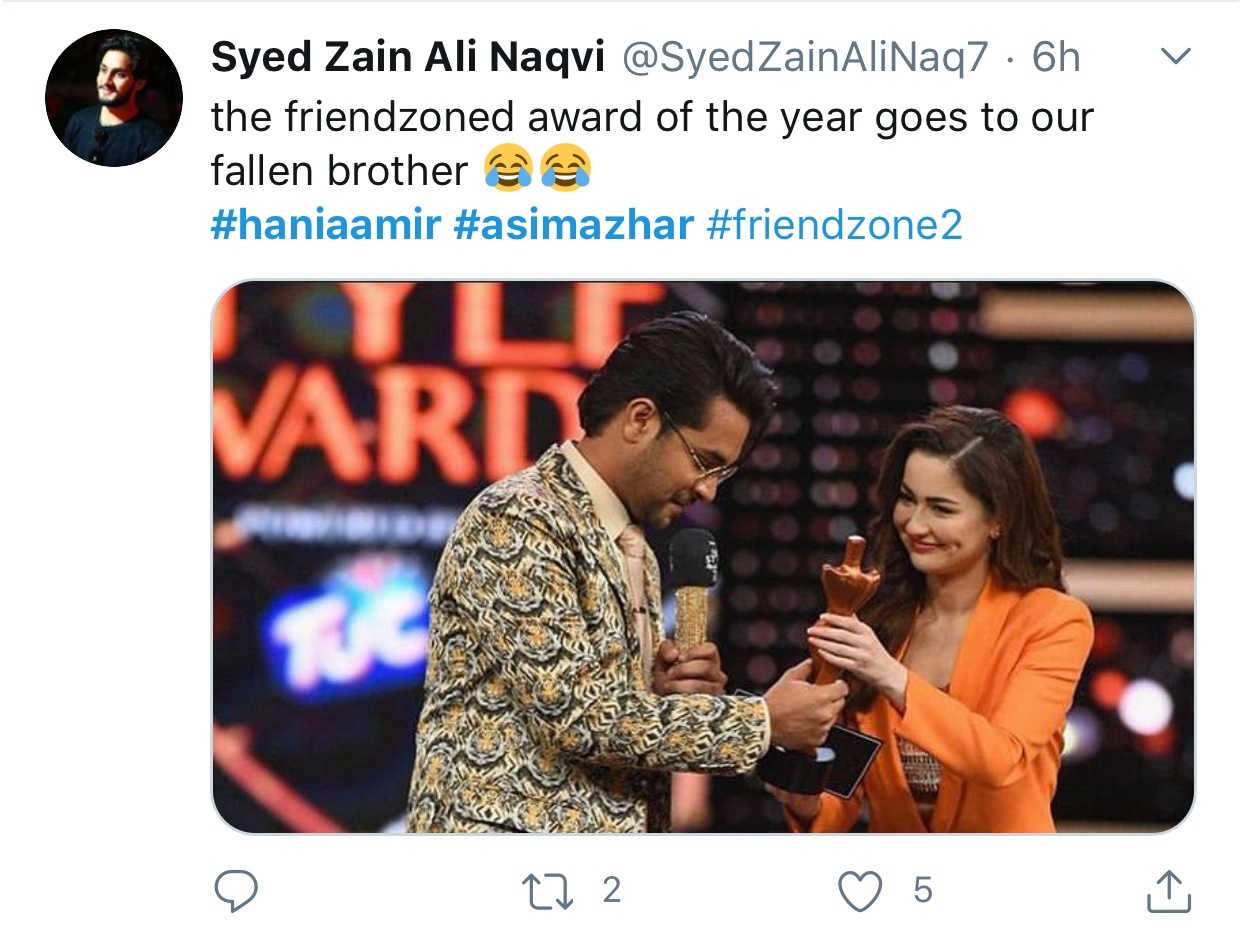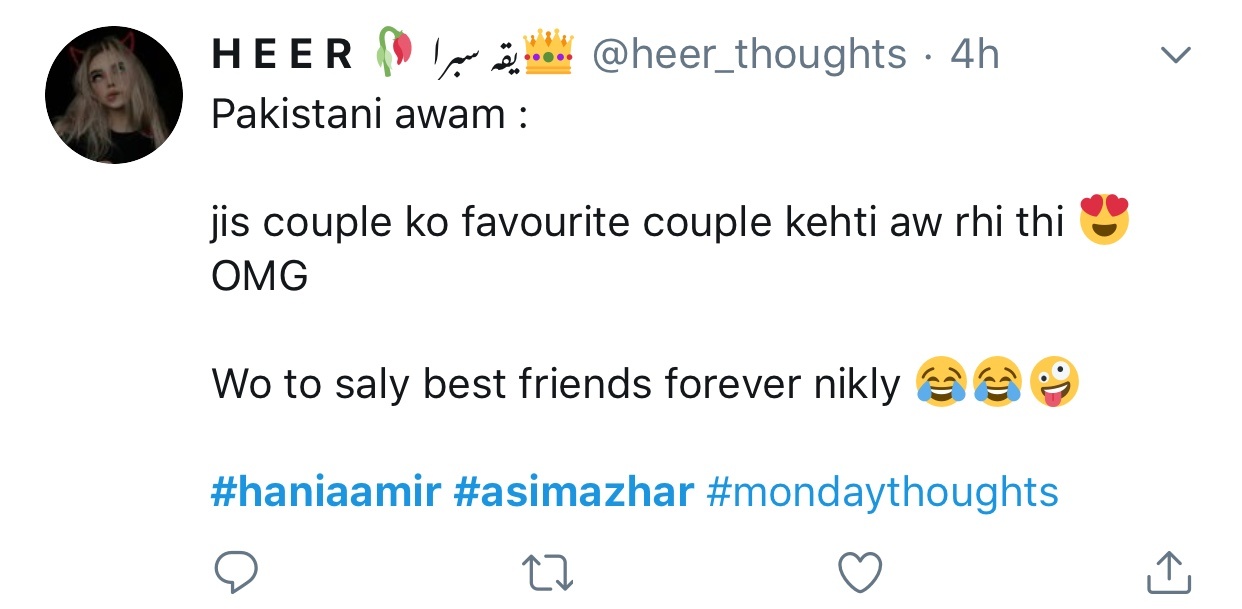 Though this news has left fans confused yet sad but all we wish all the very best to the duo for their future!
Click here to read more:
Share this