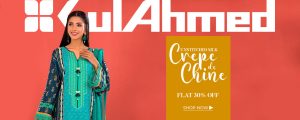 As the chilly weather subsides in the following days and weeks, you may start looking for outfits that are versatile, yet functional. The all-new GulAhmed Crepe de Chine Collection might be the one for you. Each unstitched ensemble in this collection has a gorgeous digital printed chiffon dupatta, a stunning digital printed silk shirt piece, and matching fabric for trousers.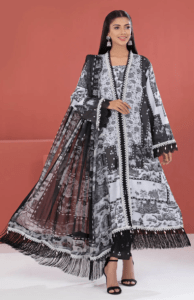 The chiffon dupatta features a lightweight, sheer fabric that is perfect for adding a touch of elegance to the finished shalwar kameez. The silk shirt piece has a striking digital print on luxurious and soft fabric that drapes beautifully. The matching trouser completes the look when stitched to your liking. Each design can be dressed up or down, making it perfect for both formal and casual occasions.
They can be paired with different types of shoes, such as high heels, flats, or sneakers, depending on the occasion.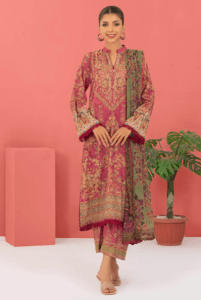 GulAhmed's Crepe de Chine Unstitched Collection offers a level of personalization and customization that is hard to find in unstitched fabric products. The combination of chiffon dupatta, silk shirt, and dyed trousers offers the perfect blend of elegance and comfort. Whether you're dressing up for a formal event or keeping it casual, this outfit is sure to make you feel confident and stylish.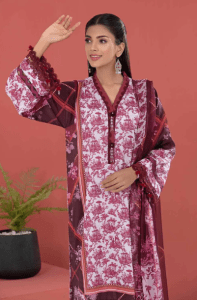 Available at IDEAS stores across Pakistan, it's always a good idea to shop online. For a small charge of PKR 99 only, you can get all that you like by shopping online at gulahmedshop.com.