Transitional weather makes it hard for all of us to decide what to wear to the many engagements that await us in this season. Fret not because GulAhmed's Cambric Collection presents us with a diverse array of options that will help you stand out in every room you walk in. The collection features 2pc and 3pc unstitched outfits which display intricate patterns coupled with breathtaking embroideries. We've listed below some of our favorite pieces from the collection.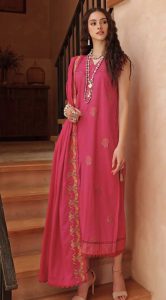 Our first pick is this gorgeous shocking pink outfit with orange details. The striking color coupled with the simplicity of the entire ensemble makes it perfect for all the brunches awaiting you.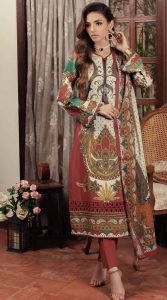 The perfect earth toned 2pc outfit with ethnic prints make it the ideal choice for Autumns ahead of us. The warm tones coupled with the majestic print and digitally printed duppatta are a total winner.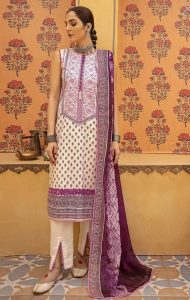 Another favorite from the collection is this luxurious Lavendar 3pc cotton outfit with printed back and sleeves and dyed trousers. It features a printed neckline which marries well with the simplicity of the print.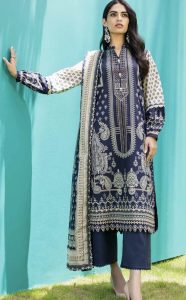 Something special coming up? Well that deserves a special outfit as well and this exquisite deep blue and white printed outfit is bound to make others around you gasp. This outfit comes with printed sleeves and back as well as dyed trousers.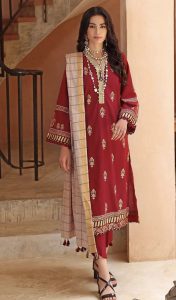 Want to make a statement? Well this scarlet outfit with gold details with intricate embroidery on organza coupled with a jacquard gold duppatta will make you steal all the limelight.


Obviously a black number had to make it to our list. This 3 pc embroidered front with printed shirt front border with printed cotton duppatta with dyed trousers is the perfect blend of traditional and sophisticated.
This is not it! The collection features 24 designs with striking prints and an unparalleled display of craftsmanship. Click here to shop it online or visit your nearest Gul Ahmed store.