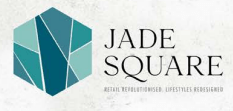 A star studded night full of food, stars and live entertainment brought by Goldfinch Construction Pvt Ltd, launching its project for a one-stop lifestyle experience centre, Jade Square, Faisalabad.
Faisalabad, Pakistan – March 19, 2022 – Goldfinch Construction Pvt Ltd. unveiled its biggest project in Faisalabad for Jade Square Mall, bringing the ultimate lifestyle experience. An extravaganza night was hosted, attended by renowned celebrities who celebrated the launch of this landmark project. It was a memorable night with service of a scrumptious range of refreshments and a memorable performance by Ali Azmat. Being the ambassador of Jade Square, Ayeza Khan was also at the event face. The picturesque event was a huge success with an ambient display of accommodation and entertainment.
Jade Square is a masterfully planned project by Goldfinch Construction Pvt Ltd. to create the city's ultimate lifestyle destination. Bringing a combination of luxurious penthouses and a one-stop shopping experience, the vision brought forward is to revolutionize retail and redesign lifestyle. Faisalabad's cosmopolitan character and rich history provides Jade Square the front to lead such a futuristic sight.
At Jade Square, luxury takes the front seat with contemporary architecture and executive designs for accommodation along with the enjoyment of an infinity pool and gymnasium while having the comfort of state-of-the-art security system. The shopping mall is a unique mixture of carefully planned spacious storefronts with an open floor plan aiming to provide a memorable shopping experience. In addition, the food court, considered as the core part of the exquisite Jade Square experience, it is designed to bring both comfort and food with a selection of the trendiest cafes and the most exquisite range of beverages.
After spectacular success stories of Goldfinch Construction Pvt Ltd. in the past, Jade Square is the landmark extension of this success and is regarded as one of the biggest projects of Faisalabad's history. With a commitment to excellence, new heights will be reached for this city and Pakistan.