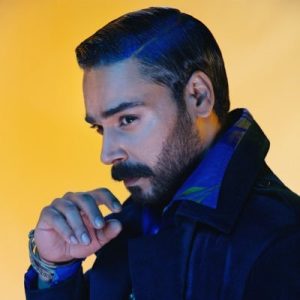 In the entertainment industry, Mirza Gohar Rasheed is known as an actor of the finest caliber. His main and supporting acts in films, plays, and on stage have captivated audiences all over the world. But he didn't start his remarkable journey as an actor; rather, it began as a person working behind the camera. At a theatre performance, Humayun Saeed found this gem—a true Gohar at his craft—and by the power of his remarkable acting abilities, he quickly shot to fame.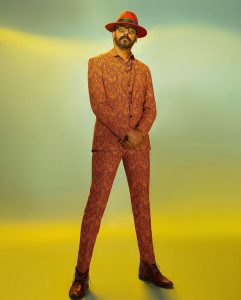 His film "Seedlings," for which he received nominations for best actor in a supporting role at the 2012 New York Film Festival and the first ARY Film Awards, as well as for best actor at the 13th Lux Style Awards, is where he first made headlines. Since then, he has been working with renowned drama producers and filmmakers. The actor's brilliance is proven by award-winning performances and blockbuster highlights, one after the other.
Ruling the Film and Drama Industry:
Playing a villainous character or that of a good guy, Rasheed knows how to nail each role and be supremely good at it. Given his outstanding skills as an actor he was starred in some of the most popular dramas, including Digest Writer, Mann Mayal, Ishqiya, Goya, Aitraaz, Ramz-e-Ishq, Dil e Momin, Baadshah Begum, Raaz-e-Ulfat, and many more. For his character in Laapata he received acclaim from critics and drama aficionados.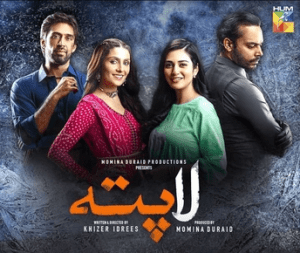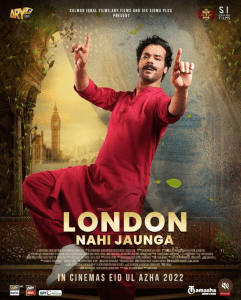 He not only dominated the drama industry, but he also reigns supreme in movies, giving outstanding performances in blockbusters like Seedlings, Main Hoon Shahid Afridi, London Nahi Jaunga, O21, Jawani Phir Nahi Aani, Rangreza, Yalghar, and many others. Even when opting for supporting roles, the actor prefers scripts and characters that offer substance and quality above all else.
What's Next For Gohar?

His ability to capture the essence of a character and give it life has led to some of the biggest and most anticipated upcoming projects. Let's have a look:
The Legend Of Maula Jatt:
Whether a role requires an air of seriousness; an iniquitous grin; or a character requiring complete transformation viewers know Rasheed will make it iconic. So, it is with The Legend Of Maula Jatt, the most anticipated movie of the year, where Rasheed has already captured hearts with the trailer as Makha Natt. Legend Of Maula Jatt, which premieres on October 13th, will portray Rasheed in a fierce yet completely new form. We can't wait to watch him perform his magic as Makha on the big screen.
 Money Back Guarantee:
In the upcoming movie Money Back Guarantee, directed by Faisal Qureshi, Rasheed will appear with Fawad Khan and cricketer Wasim Akram. The movie's trailer gives the impression that it will be a suspenseful crime-thriller with lots of action, centered on Karachi's seedier side. Although we don't yet know Gohar's part in the movie, we can be sure that he will stand out with his role.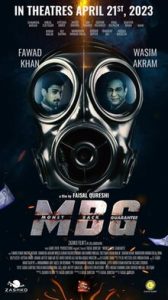 Jindo:
In Jindo, Rasheed will appear in a leading role alongside Humaima Malick and Hajra Yamin. The fact that Jindo is directed by Anjum Shehzad, one of the most well-known directors, automatically makes the drama a must-watch.
Jannat Se Aagey:
Rasheed will once again dazzle audiences with his outstanding acting in the drama Jannat Se Aagey. It consists of a stellar cast including Talha Chahour, Kubra Khan, and Ramsha Khan. The drama's script was written by Umera Ahmed, one of the most well-known authors of Urdu literature, and it is directed by Haseeb Hassan. It certainly looks like a promising drama, with names like Rasheed's, Kubra Khan and Umera Ahmed.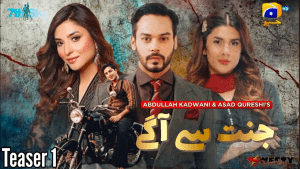 With such significant projects in the works, Rasheed is undoubtedly headed for more accolades and awards. Share your thoughts in the comments section about what kind of roles will he be seen in these upcoming dramas and films.