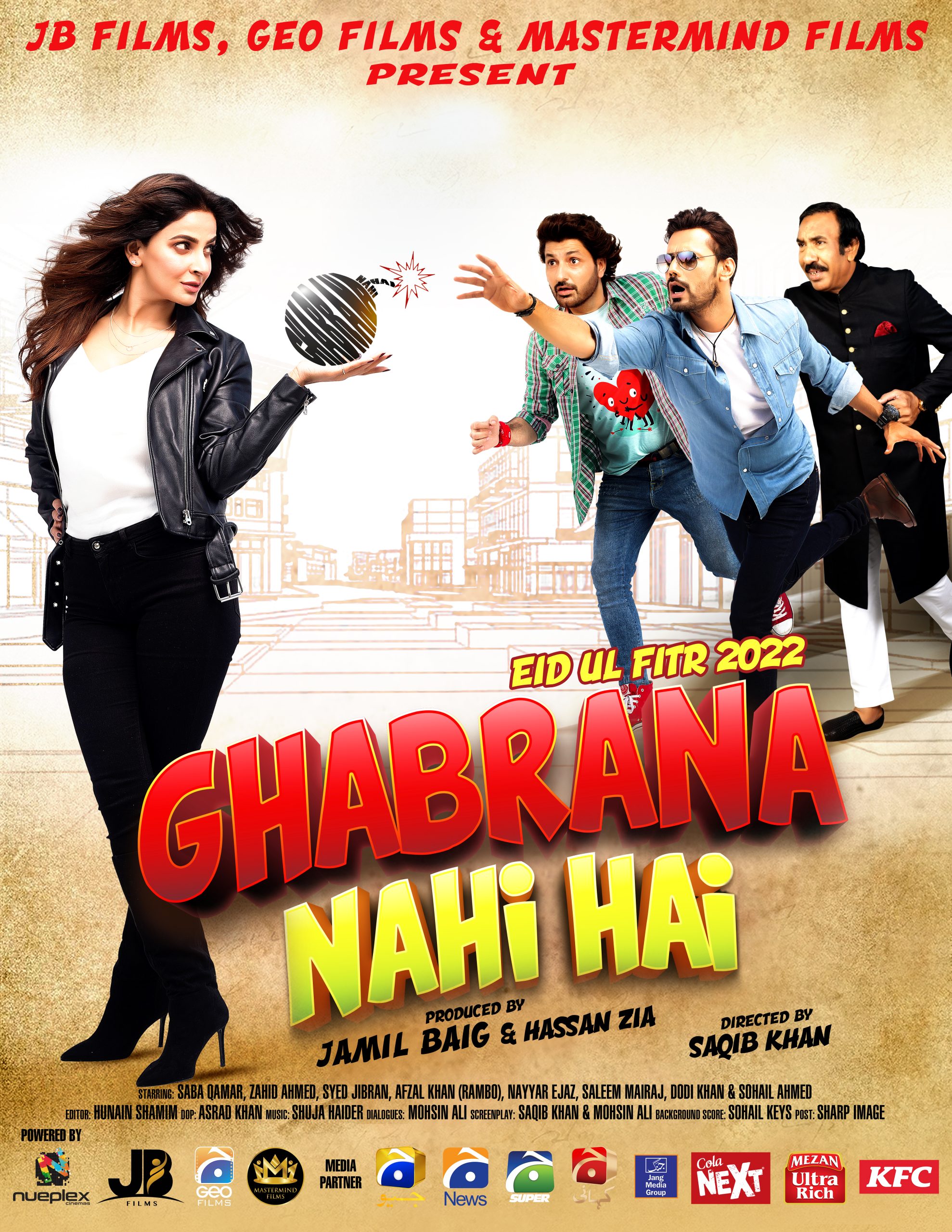 Get your popcorn ready; 'Ghabrana Nahi Hai' presented by Geo films is all set to release this Eid-ul-Fitr!
After almost 2 years of no cinematic releases due to COVID-19, we are more than ecstatic to finally have a romantic comedy coming our way. The film stars Saba Qamar and Zahid Ahmed as the main leads with Syed Jibran and Nayyer Ejaz also taking on prominent roles. From the looks of the trailer, 'Ghabrana Nahi Hai' ticks all the boxes that make up an action-packed blockbuster; a gripping plot, promising actors, and the right amount of music and masala – from the looks of it, we are in for a treat.
The movie looks like a classic desi thriller with the right balance of romance, comedy, drama, and action. Zahid Ahmed takes on the role of a corrupt police officer while Saba Qamar is a woman ready to take on the world. The movie also hints at a love triangle between the characters played by Saba, Zahid, and Jibran.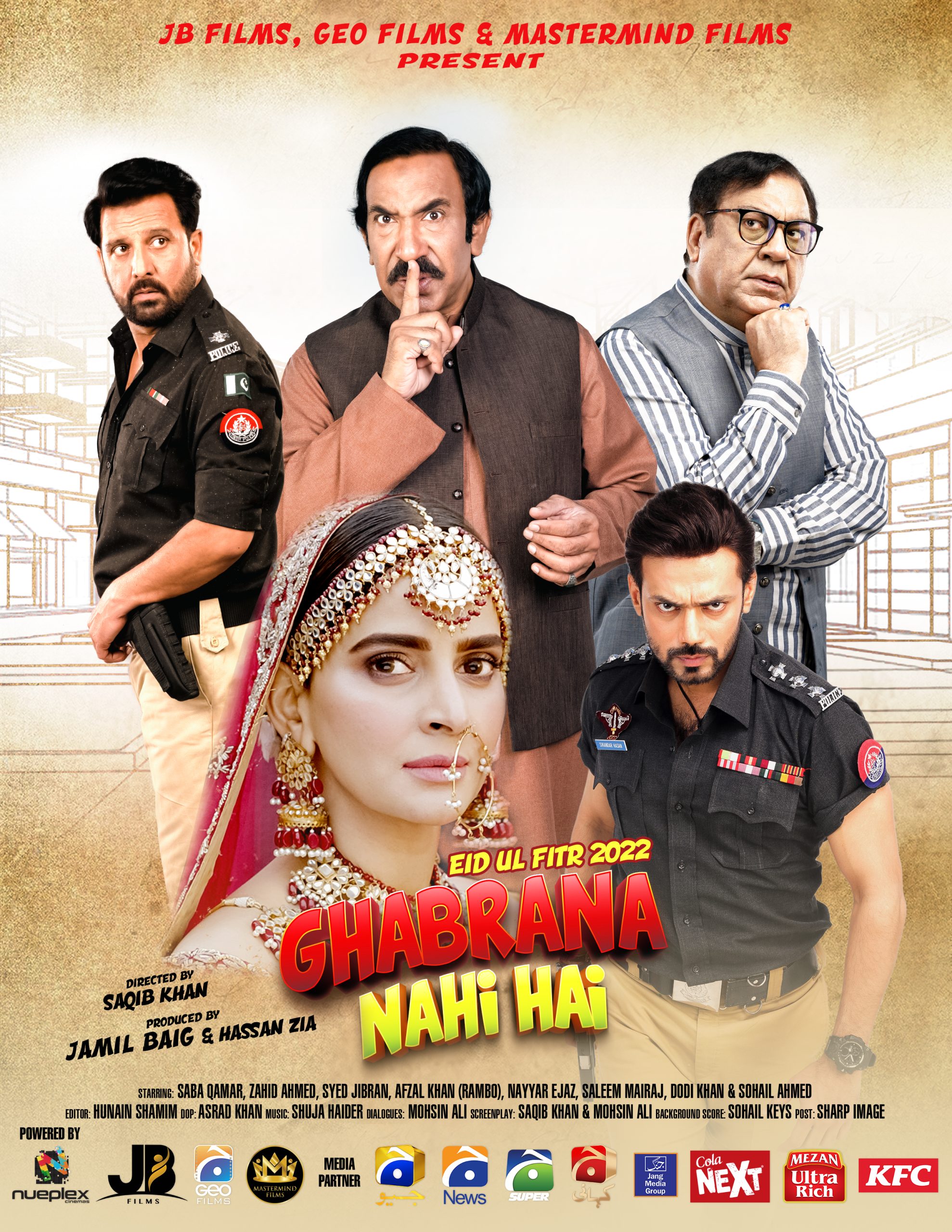 The trailer shows Nayyer Ejaz in a villainous role and Zahid Ahmed as one of his subservient associates. Surrounded by corruption, Saba's father says "Kya bigar legi unka? Beti hai! Beta hota tou jaake lar bhi leta unse." This hints at Saba's character pulling tricks to prove herself to her parents and the world.
Directed by Saqib Khan and penned by Mohsin Ali, the movie is produced by Jamil Baig and Hassan Zia. Afzal Khan (Rambo), Saleem Meraj, Sohail Ahmed, and Junaid Akram also make up prominent features in the film.
We have been excited about this movie for quite some time and we're glad that it will finally be released this Eid. Get your tickets booked before they all get sold out.
Haven't seen the trailer yet? Watch it here.