Geo has always set precedents when it comes to producing exceptional content for the entertainment of their audience every Eid, this Eid will be no different as ace producers Abdullah Kadwani and Asad Qureshi bring unparalleled content, visuals and production quality to our screens. The programs getting aired this year have been perfectly curated to match the festive vibe of Eid.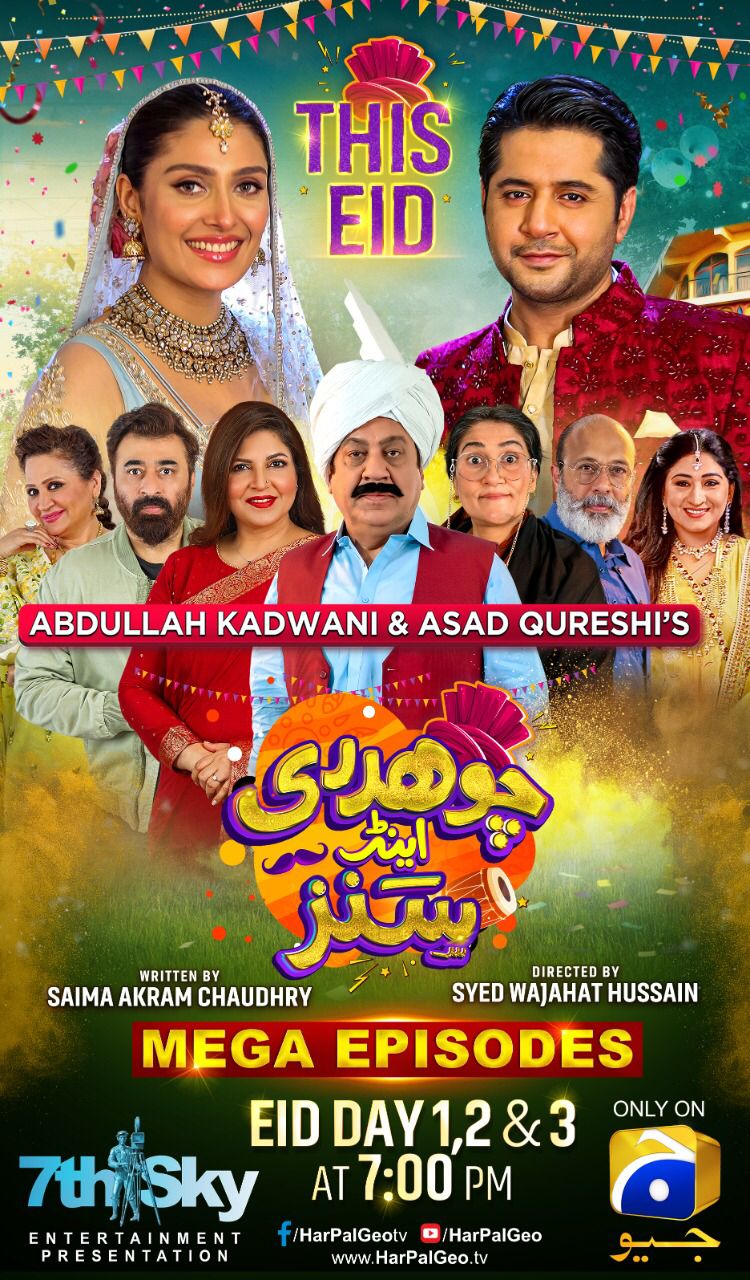 Ramzan's super hit drama 'Chaudhary and Sons' will air its mega episodes on Eid Day 1-3 from 7 to 9 pm. The show has received an amazing response from the audience and have been eager to see the story of Pari(Ayeza Khan) and Billu (Imran Ashraf) unfold. The drama offered the audience a great plot, epic comic timing, romance and suspense. Audience are anxious to know how Billu and Chaudhary Dildaar will react when the truth about Pari is revealed. Looks like all of us will have a nail biting experience.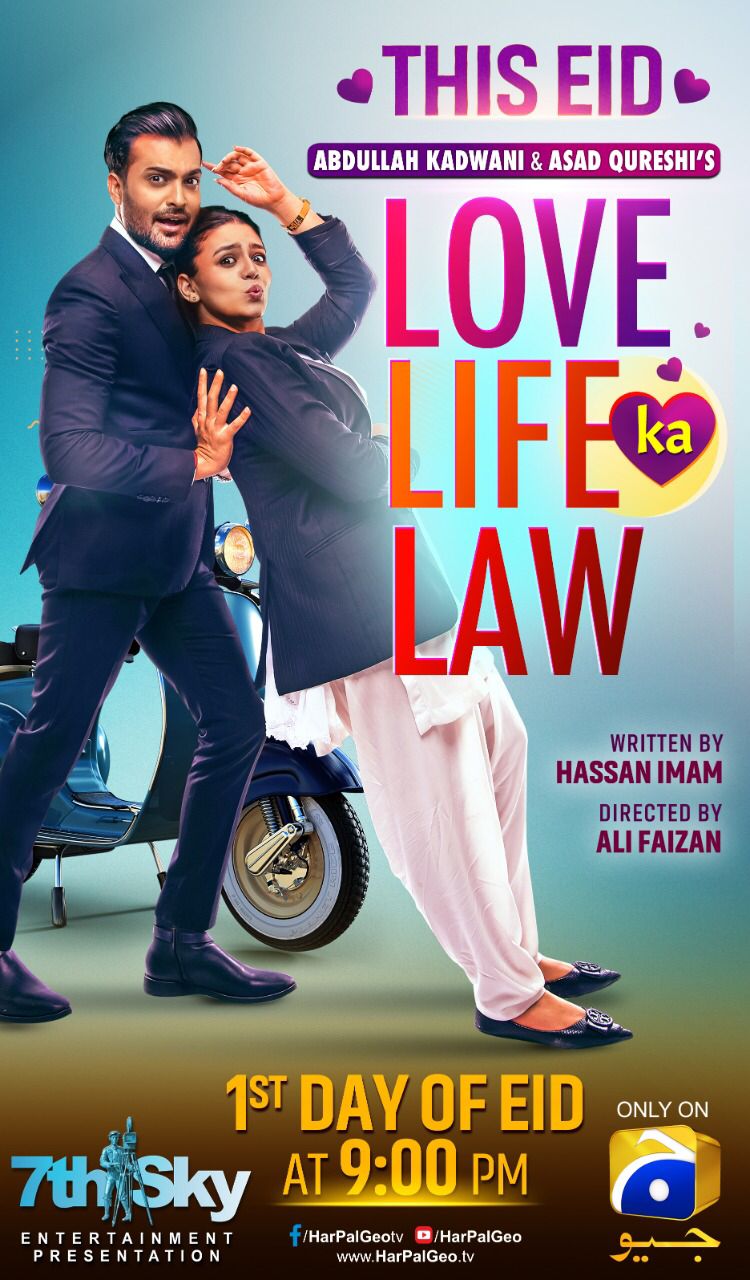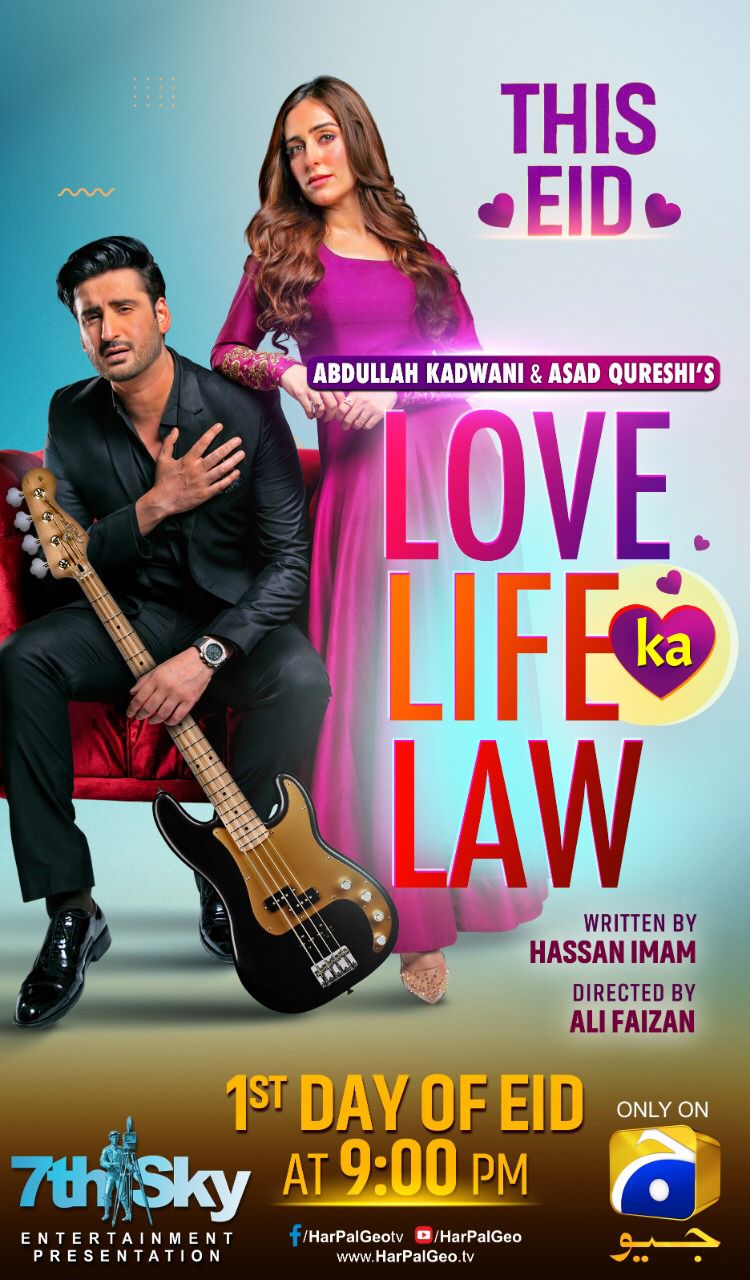 Furthermore, there's an exciting romantic comedy 'Love Life Ka Law' coming our way on Eid Day 1 at 9pm. The telefilm has an ensemble cast that has all of us waiting eagerly for its release. The film stars husband and wife Asad Siddiqui and Zara Noor Abbas in main roles, all the more reason to see their vivacious chemistry unfold on the tv screens. Both the characters share an estranged past and are brought to crossroads again when they are hired as lawyers to mend or break the marriage of their clients Agha played by Agha Ali and Sidra played by Sidra Niazi. Will love defeat their past and will the characters of Asad and Zara find love again? Let's wait and watch!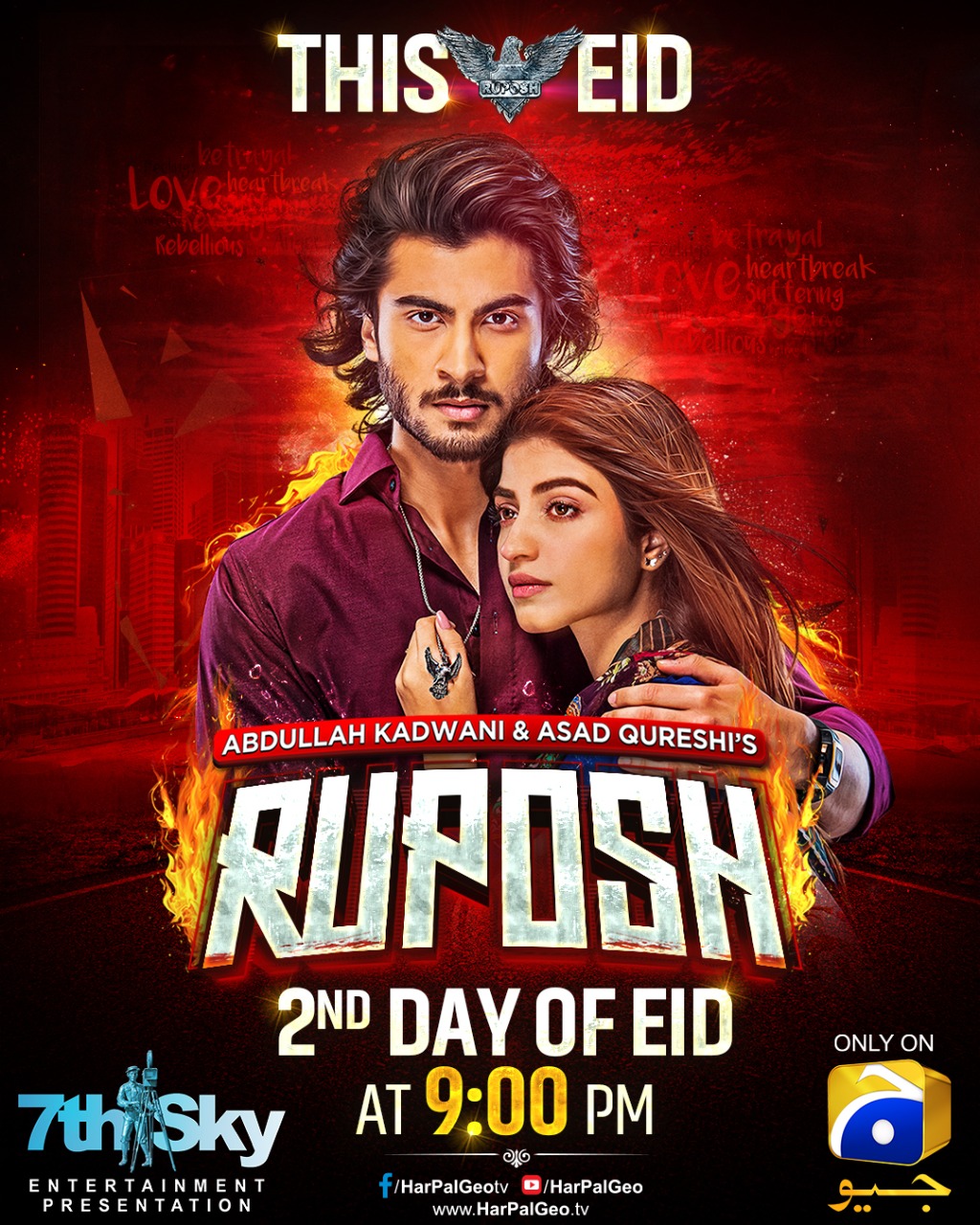 Next up blockbuster telefilm 'Ruposh' will be airing on Eid day 2 at 9pm. Everyone is aware of the record breaking telefilm that won millions of hearts. The intense love story displays the various themes of love, obsession and sorrow coupled with great visuals and outstanding chemistry between the main leads Haroon Kadwani and Kinza Hashmi. Along with highest ever GPRS ever achieved for a telefilm in Pakistan, the telefilm has also garnered 700 plus million views across all digital platforms including Tiktok, Instagram and Youtube, becoming the most viewed telefilm in the history of Pakistani digital media.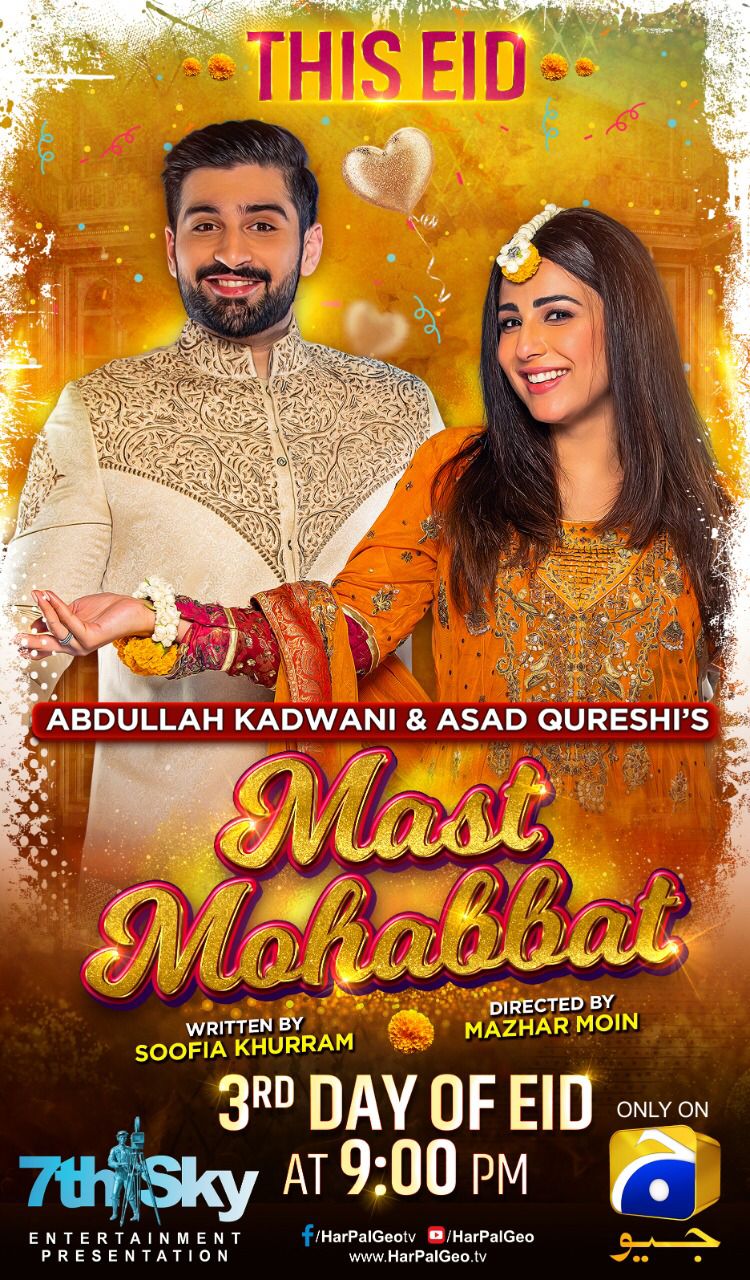 Lastly, telefilm 'Mast Mohabbat' is releasing on Eid Day 3 at 9pm. The film stars Hina Dilpazeer, Muneeb Butt and Ushna Shah in main roles. With Hina Dilpazeer in the cast viewers are in for some epic comedy and an amazing laughter fest. The plot revolves around Noor Jahan Begum pulling tricks to get her foreign qualified grandson Affan to marry the very filmy Aanchal. With dichotomous personalities always clashing will Noor Jahan Begum be successful in getting Affan and Aanchal married?
Geo has and exciting lineup planned for viewers this Eid who can't wait to watch all of them! What about you?