Gone are the days when a celebrities and models had to refrain from giving bold and likely controversial statements about social issues and institutions as their work depended on a social approval. Gen Y and Gen Z populous has nothing to do with that conservative school of thought.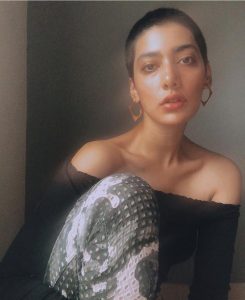 Today we see activism and social awareness surfacing more rapidly as compared to the recent past. Popular figures play a vital role in creating this ripple effect, but as we all know such moves are criticized and are said to have a negative effect on the careers of these celebrities. However this notion is becoming obsolete in our evolving societies.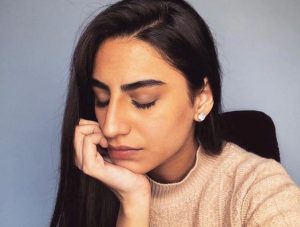 We have round up some of the active voices in the fashion industry, who aren't afraid and don't believe in being a silent pretty face. They're human, they are hard working women, they have a voice and they have a platform. So they will be speak and they will be heard.
Rehmat Ajmal believes in being the voice of reason. She has been active in the recent protests against violation of women's rights, and her Instagram is an inspirational hub of issues that need to be registered.
https://www.instagram.com/p/B0RBtS1FyCH/
https://www.instagram.com/p/ByzPAQxlnoQ/
Eman Suleman needs no introduction, she has been setting new precedents every day with her support for equality and justice
https://www.instagram.com/p/B0QIEw8H2vD/
https://www.instagram.com/p/BkpEzo8HdtB/
https://www.instagram.com/p/BsptFcYlDJu/
Farwa Kazmi also shared her thoughts on the discrimination prevailing in this notorious industry, as these models experience these incidences first hand.
https://www.instagram.com/p/Bzp7EXlA9J_/
https://www.instagram.com/p/BUJqwWKDewu/
Saheefa Jabbar Khattak is always found questioning the norms and making a very clear statements against them. With her following, we believe the impact is definitely making a difference
https://www.instagram.com/p/B1tL3zWBoQ-/
https://www.instagram.com/p/BePtZDilLQQ/
Zara Peerzada also doesn't hold back when it comes to questioning societal norms that need changing!
https://www.instagram.com/p/BgboCnTBdFA/
Rubab Ali, another model who speaks up about social issues.
https://www.instagram.com/p/Brw18RAgQbi/
All around the world today, people are using their voice for a positive change and we take pride in these women to be practicing and raising awareness on pressing issues in our society. They are a force to be reckoned with, and we stand with them. Kudos girls!