Five Must Try Cakes In Lahore
Whether it's someone's birthday or just a casual tea party at your place, a good cake is something almost everyone needs in their lives. Lahore being the second largest city in Pakistan in terms of population, the food and baked goods market has also grown exponentially over the years. Even though the 21stcentury has been for the most part about staying fit and dieting, what's the fun in life without some cake? A slice every now and then won't hurt as much deprivation would. Contrary to popular belief one research study proves that a slice of chocolate cake every morning can actually help you lose weight. Unbelievable right? Being avid cake lovers ourselves, we decided to explore a variety of cakes that Lahore has in store for us. Therefore without further delay here's our list of the five must try cakes(in no particular order) in Lahore:
Lotus Biscoff Milk Cake From Delicieux
Now this is one cake that we instantly fell in love with the moment we took the first bite. While celebrating a birthday at the office, we decided to order the Lotus Biscoff Milk Cake From Delicieux. And the first word that comes to mind when we reminisce about this particular cake is, 'divine'. Super moist from the inside and perfectly creamy on the outside, the milk cake from Delicieux is undoubtedly one of the best cakes we've had in Lahore!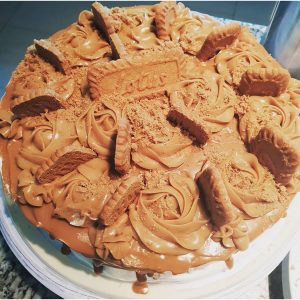 Carrot Cake From Bina's La Cuisine
Bina Ijaz a home based baker from Cantt in Lahore makes one of the best carrot cakes we've ever had. Even though the most popular choices around the world are mostly chocolate flavored, but Bina's carrot cake is something you can easily binge on while watching your favorite tv show on Netflix or even serve at a tea party with your friends. When one thinks of carrot cakes you generally assume that they'll be dry. Guess what, this one isn't! With layers of cream cheese frosting on the inside and outside, this cake topped with walnuts is simple yet delicious! A must have!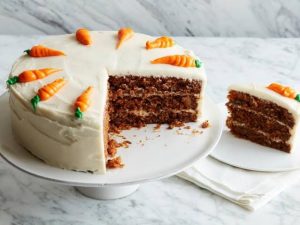 Magnum Cake By Amavi Patisserie
Think of a modern version of a plain chocolate cake, the magnum cake by Amavi Patisserie is exactly that. Super innovative and a wonderful play of a variety of flavours. The Amavi Magnum is a completely different flavor as compared to anything you've ever had before. It is a secret crispy crunch cake layered with rich chocolate ganache and topped with chocolate meringue pieces. Also if you're not much of a basic chocolate person, it comes in a white chocolate fruit version too. Sublime!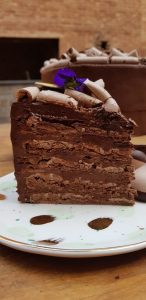 Triple Chocolate Cake By Ganache
The triple chocolate cake by Ganache is the best thing one can have as their cheat meal on a Sunday after a long week of healthy eating. This chocolate cake is made with the best chocolate sponge layered with mouth watering chocolate icing and is filled to the brim with chocolate icing. Oh and last but not the least, it is drizzled with delicious caramel on top! Can we please just keep on having this every single day and not gain weight!  How decadent!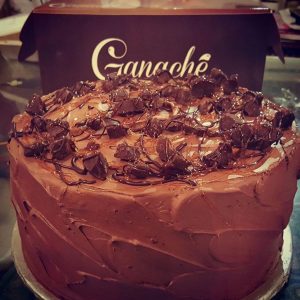 Éclair Cake By Pink Pistachio
The Éclair cake by Pink Pistachio is unique yet one of the best cakes we've had in Lahore. It's a sophisticated looking cake that'll work on all occasions. This two-tiered cake is surrounded by a flavorful assortment of eclairs filled with rich crème patisserie. Flavors range from chocolate, vanilla, coffee, berry, lemon curd, orange citrus, pistachio, hazelnut, caramel and praline. Sounds heavenly right? We think so! Artistic and flavorful!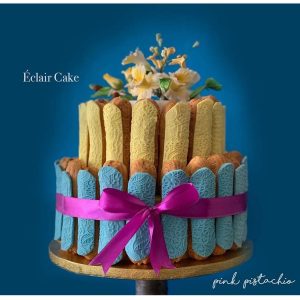 Missed out on your favorite cakes? Feel free to share which ones you like in the comments below.