The most awaited,  and blessed month of the year is Ramadan as it is believed that the Quran was revealed to the Prophet Mohammad (PBUH)  which is why it is of great importance  and Muslims all across the world celebrate it with a lot of joy and enthusiasm. Observing Ramadan is one of the five pillars of Islam for which Muslims fast from 11-18 hours depending on their countries Fajir and Magrib Adhan.
All across the world, Muslims host Iftar and Suhoor parties for their friends and family, restaurants offer special Iftar and Suhoor buffets, different classes and events are organized for understanding and revision of the Holy Quran, mosques are illuminated with lights with thousands of Muslims offering prayers and tarawih.
We picked up a few countries to show you how different Muslim cultures celebrate Ramadan!
Egypt:
Egyptians light colorful and intricate lanterns during Ramadan that symbolize unity and joy.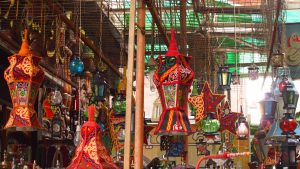 Iraq:
'Mheibes' a traditional game (finding the ring) is played by men and singing "Baghdadi songs"  in Ramadan that what keeps all the men busy in a fun activity till late.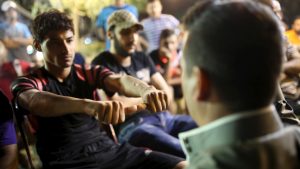 India:
Sehriwalas in India! Keeping the mughal culture and heritage alive the sehriwalas walk the streets of the city, chanting out the name of Allah to serve as a wake-up call to Muslims for suhoor.
Albania:
Members of the Roma Muslim community announce start and end of Ramadan by marching down the streets with singing traditional songs and playing 'lodra' (a home-made drum). Muslim families often invite them inside their homes to play traditional ballads.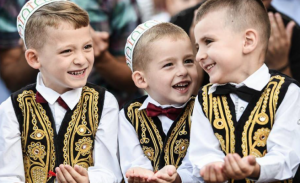 Turkey:
Turkey is in full swing with a carnival like atmosphere! Special suhoor and iftar meals, fine salads, soups, one main meat dish  are prepared and offered by restaurants. A special sweet 'gullac' is prepared (only found in Ramadan) which is a pudding made of rose-water and pomegranate seeds. At the time of Iftar the whole county is illuminated with festive coloured lights especially the Mosques.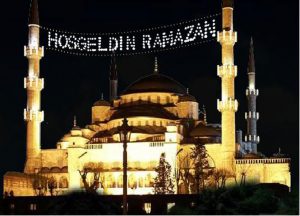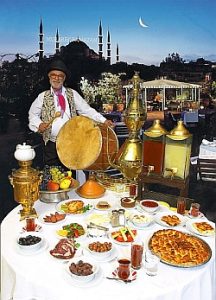 Indonesia:
Muslims perform a bathing ritual to purify the body and the soul before embarking on fasting. They announce  Ramadan with torch-lit parades and by distributing food among the poor.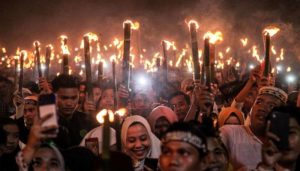 Morocco:
Moroccans have the annual habit of buying/making new traditional cloaks for Ramadan. The festive part is that a nafar (a town crier) blows a horn to awaken families for suhoor and blasting of a canon is used to alert people that its iftar time.
Maldives:
Ramadan is called Roadha Mas in Maldives and the people of the Maldives celebrate various events and festivals with great joy and enthusiasm in the islands. Their post-iftar celebrations stand out and usually after iftar, poets are asked to recite Raivaru (Ramadan related poetry)