Faraz Manan's popularity among the Bollywood celebrities comes as no surprise. Rather, what is surprising is that there is no certain clique that is wooed by his craft but the entire industry has been swept off by the unparalleled craftsmanship and the brand's 'old money' aesthetic (yes we're making the The Great Gatsby reference).
Faraz Manan has been worn by many celebrated Bollywood stars including Kareena Kapoor Khan, Kiara Advani and Shahrukh Khan. Now the designer has found a warm response from the young lads who seem to sporting the designer's creations at important events that are the talk of the town!
Ohan Awatramani who seems to be all over our Instagram feeds opted to wear Faraz Manan for the 'Ambani Engagement'. The ensemble featured a red see-through mesh under shirt paired with an embellished jacket of the same color. The crisp straight pants complimented the entire look.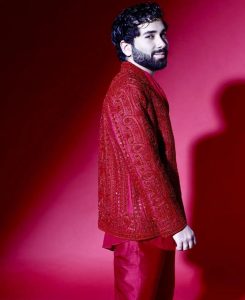 View this post on Instagram
Cult favorite, Meezan Jafri seems to be another celebrity to have developed a liking for the designer's creations as well. Meezan looked rather dapper in an off-white ensemble that featured a straight shirt with crisp pants with hints of gold details lightly spread through out the outfit.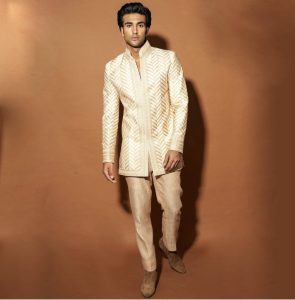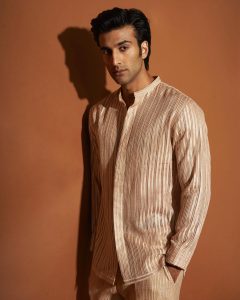 View this post on Instagram

We're glad to see something other than a mundane black suit on the red carpets. The stunning colors with sleek silhouettes are a refreshing choice for the red carpet and we couldn't be more glad to see that transition.
The Courtier seems to have the globe on his palm as the entire world gushes over his work and rushes to his stores.
PAKISTAN REPRESENT!