The king of couture-Faraz Manan appeared to be the choice of many at the Master Wedding. Meticulously crafted ensembles with intricate details and original craftsmanship are some words to decribe the glory attached to the brand.
The Bride is a vision to behold in a glistening silver lehenga and blouse with silver detailed work covering the entire ensemble. The piece is exquisitely crafted, timeless and a true stunner! The Groom also opted for a Faraz Manan suit with detailed work on the shirt. What a stunning couple!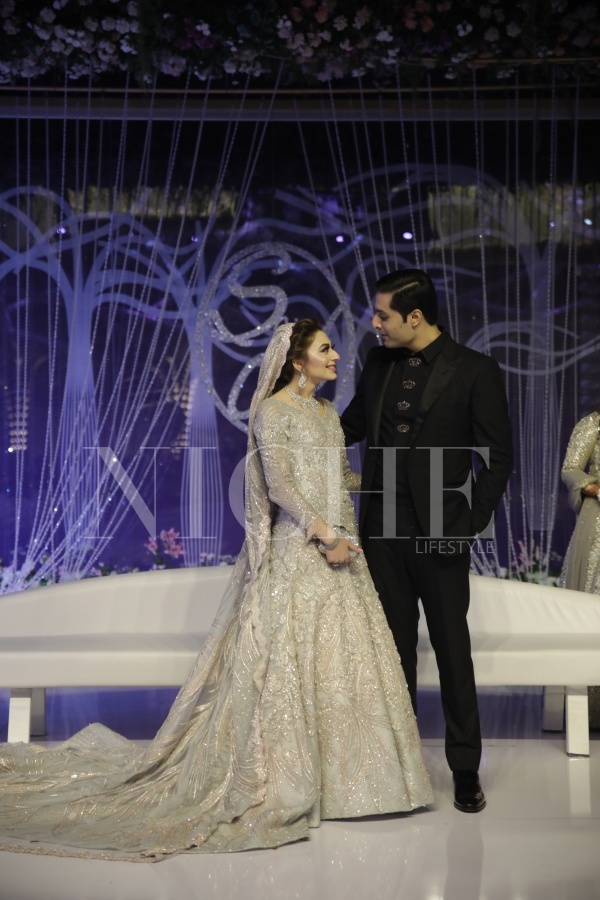 Mrs & Mrs Akbar
Utterly magnificient in a red on red signature Faraz Manan ensemble, Mrs Akbar proves to be a true head turner in this glorious outfit. The father of the groom also chose to wear a crisp black outfit for the Walima by the same designer.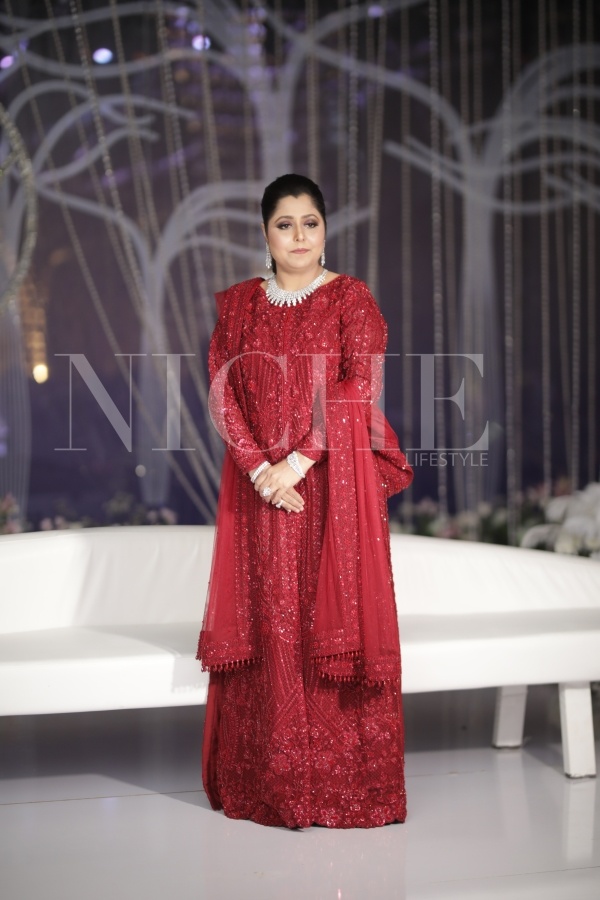 https://www.instagram.com/p/B7wY0oEFryz/

Bisma Akbar
Bisma, dazzling in a silver outfit crafted to perfection. The ensemble features the perfect amalgmation of innovative embelishments and a timeless silhouette.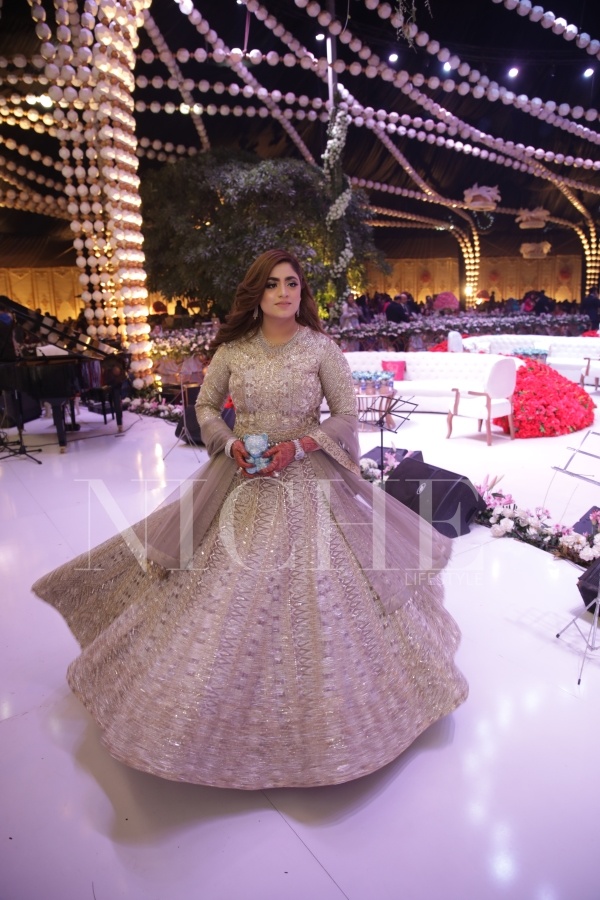 Nimra Akbar
Nirma stuns in a regal ensemble in hues of subtle pink and striking silver. The outfit is the perfect display of sheer elegance and skillful craftsmanship.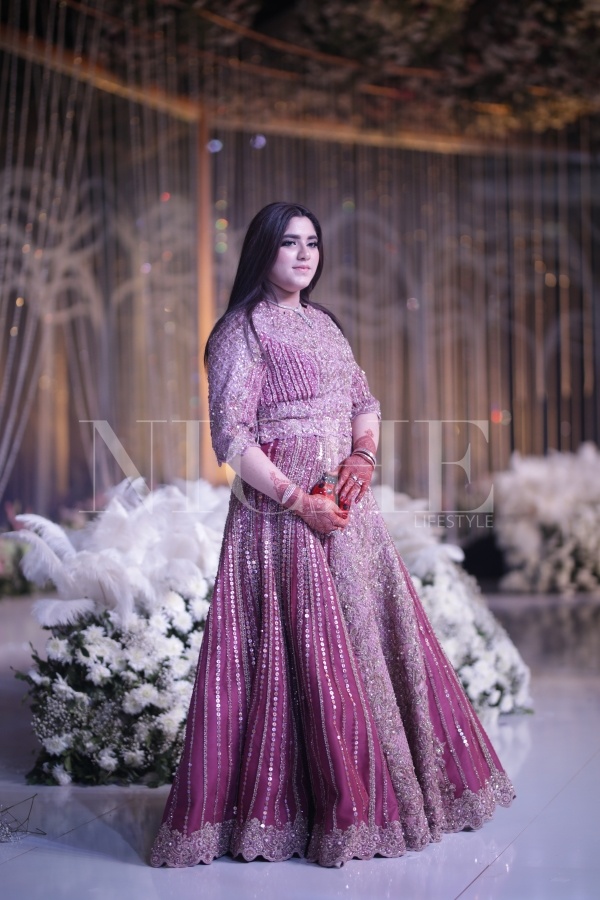 Click here to see some other work by the King of Couture!