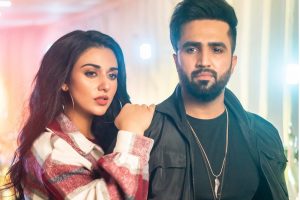 Falak Shabir and Sarah Khan are all set to release their  new song, Lagay Pyari. Both Sarah and Falak took on their official Instagram accounts and posted an official trailer of the song. The duo will be collaborating for the second song and fans just cant wait to see them together on-screen once again.
View this post on Instagram
Sarah and Falak have always been the in the spot-light since the two got married and Falak's daily routine of gifting Sarah a rose has been very famous on the internet.
The song's video is full of thrill and action as the trailer shows that Falak might be rescuing his lady-love and we can assume from the caption, "When your love is at stake" that the song will have a different theme from the previous one the duo collaborated for.
View this post on Instagram
Let us know in the comments section on our Instagram page if you all are as excited as we are for this!