Pre-fall is synonymous to the season of evening parties, weekend brunches, beach getaways and friends' get-togethers.
With the changing season, ladies all over the country get all excited for a wardrobe refresh. After all, if there's one thing a woman desires the most, it is to fill her closet with spotlight stealers for every occasion. To satiate your fashion hunger, GulAhmed has launched its 2021 edit of Cambric Collection. Filled with cheerful colours, feminine beauty and fashionable fabric options, the collection is synchronized with the season perfectly.
Originating from the land of the French, cambric is the 'it' fabric for pre-fall, different from other materials. To begin with, it's a lightweight, woven and pure cotton fabric. It's also soft, smooth, sleek and extremely stylish. Thus, the fabric is perfect for hand-worked embroideries and embellishments.
GulAhmed's latest Cambric Collection is a concoction of classic color palettes including mesmerizingly rich tones along with stylish monotone pieces. Each piece is meticulously crafted with the utmost detail and precision to meet your style and comfort.
Don't believe us? Sit back and relax for we'll be taking you on a virtual tour through the collection. Brace yourself to be blown, because this isn't everyday stuff ladies.
This traditionally chic and charismatic 3-piece dress is our absolute favourite from GulAhmed's latest collection. A chic red look accentuated with intricate gold embroideries when paired with a leno cotton dupatta will make for an outfit that people cannot take their eyes off.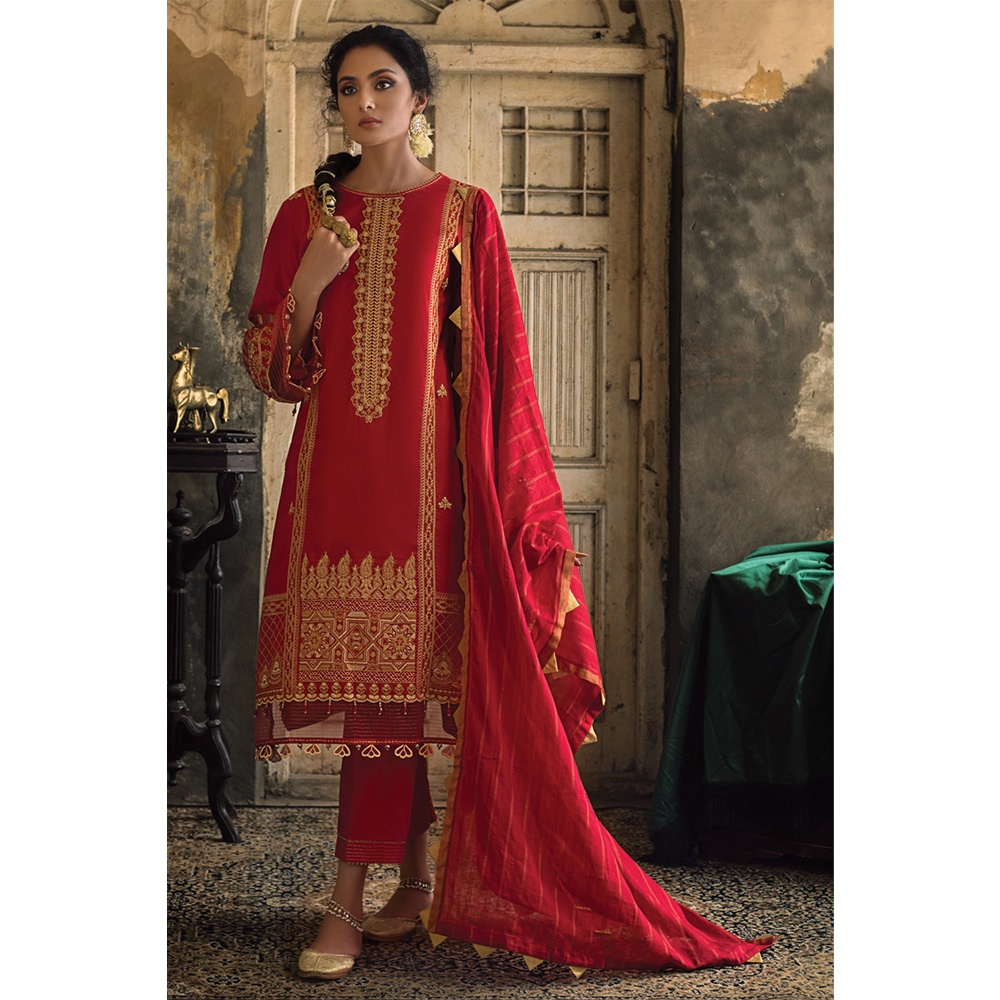 With delicate multi-hued florals illustrated over a creamy white canvas and a contrasting net dupatta, this enormously graceful yet modest design is perfect for any daytime affair.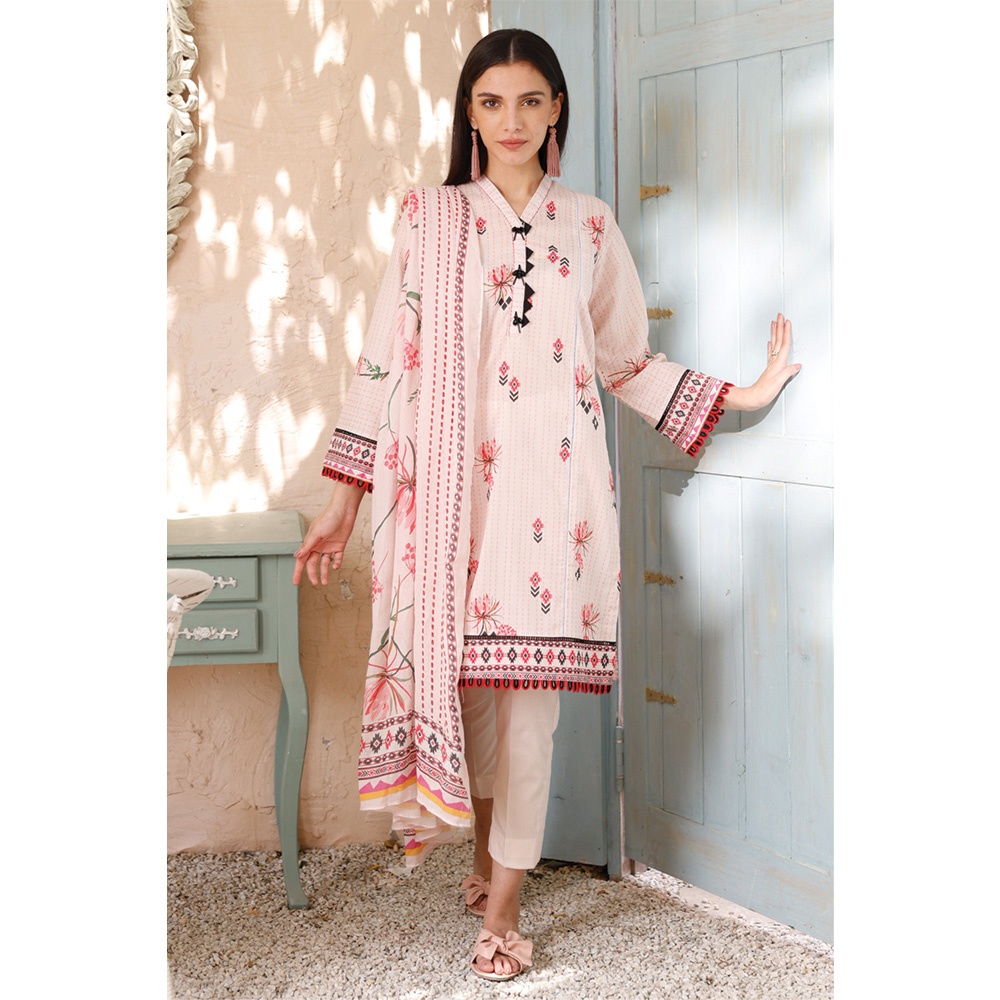 Rendered in a gorgeous hue of electric pink, this essentially feminine design features a delicate sequin neckline lace that is paired with sequin detail dupatta and dyed trousers.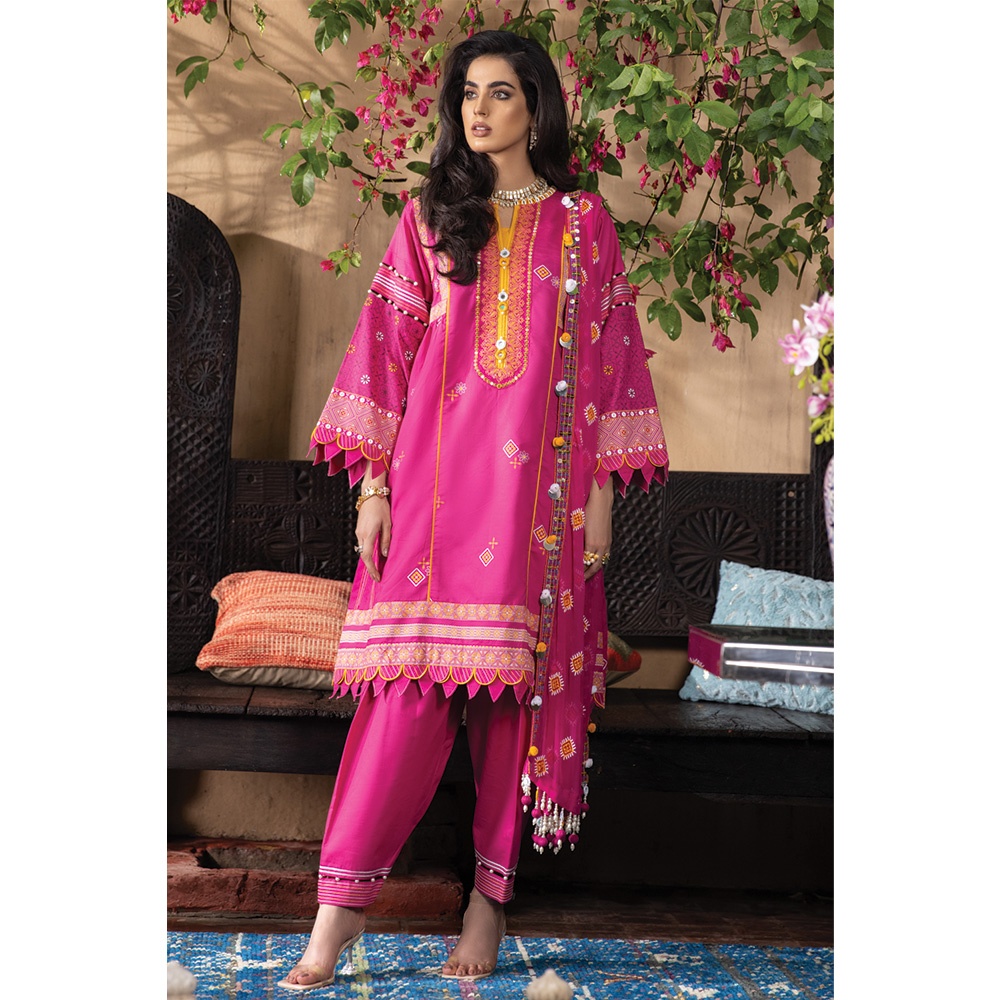 Anyone will look gorgeous in this sumptuous ice-blue dress, featuring delicate details in moonlike silver. This gorgeously crafted outfit when paired with an ornamental jacquard dupatta, will take you through the hot summer day and breezy nights coming ahead.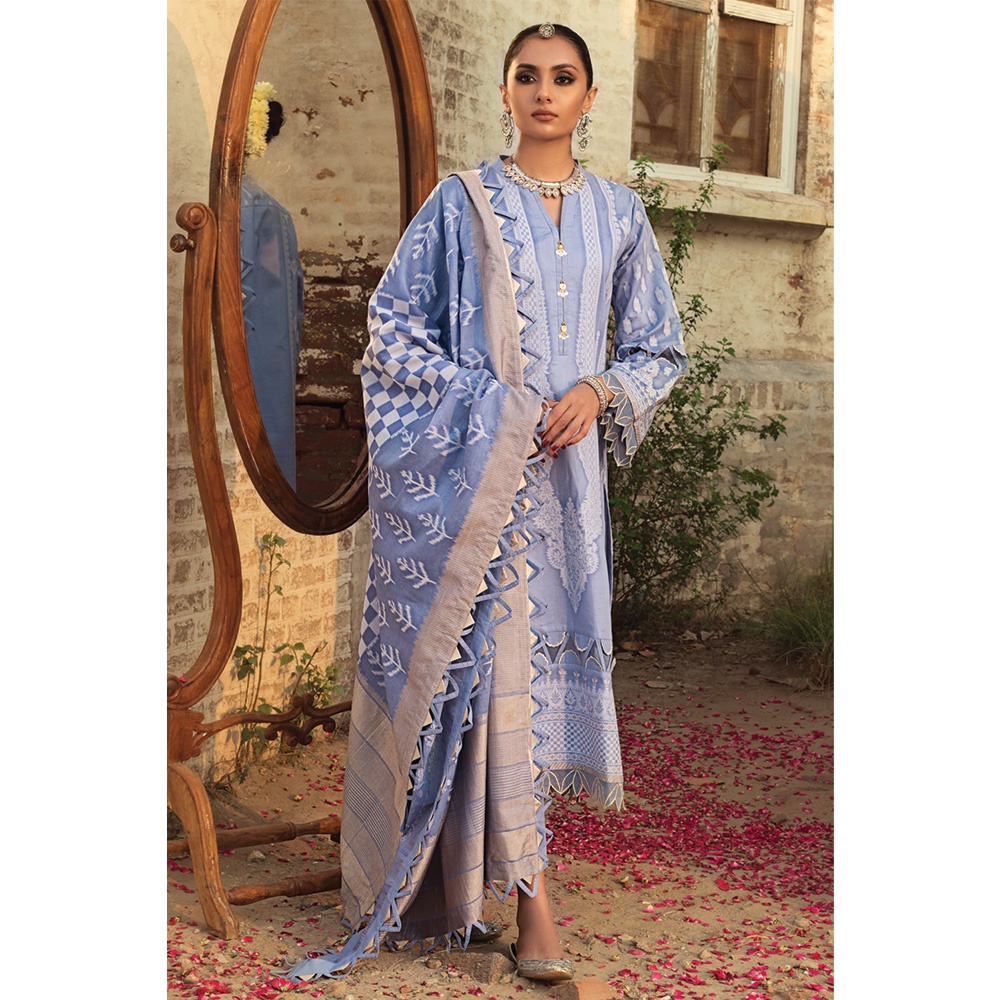 With a mild orange canvas and delicate paisley print in hues of red, this bright and uplifting 2-piece unstitched suit from GulAhmed's Pre-fall Cambric Collection 2021 is the ultimate summer look for the modest yet fashion-forward woman.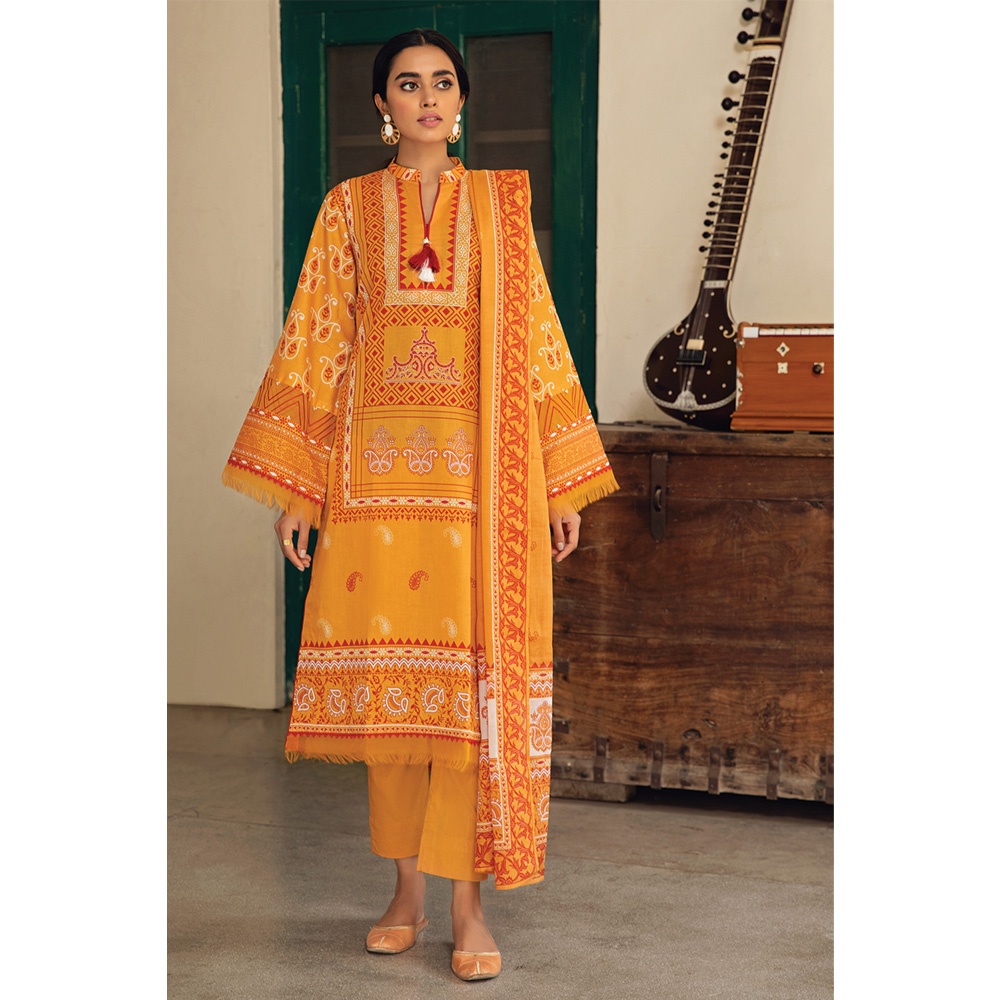 If elegance was an outfit, this would be it. Delicately composed embroideries are rendered over an enigmatic midnight canvas, layered over a black dyed trouser and paired with an all-around jacquard dupatta. This smoldering design is a graceful yet chic look for summer evening affairs.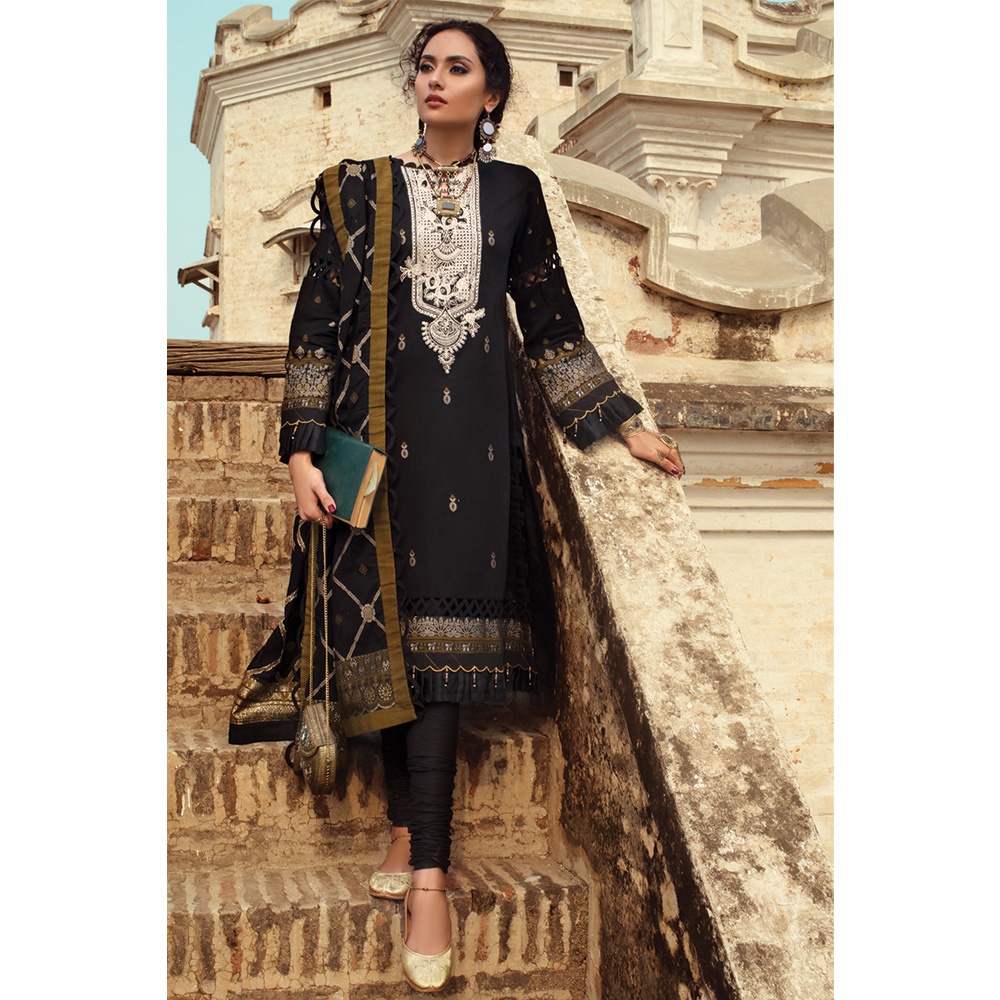 A beautiful shade of blue uplifted with modern yet minimal embroidered details when paired with a matching jacquard dupatta makes this three-piece dress the most sought-after look of the season.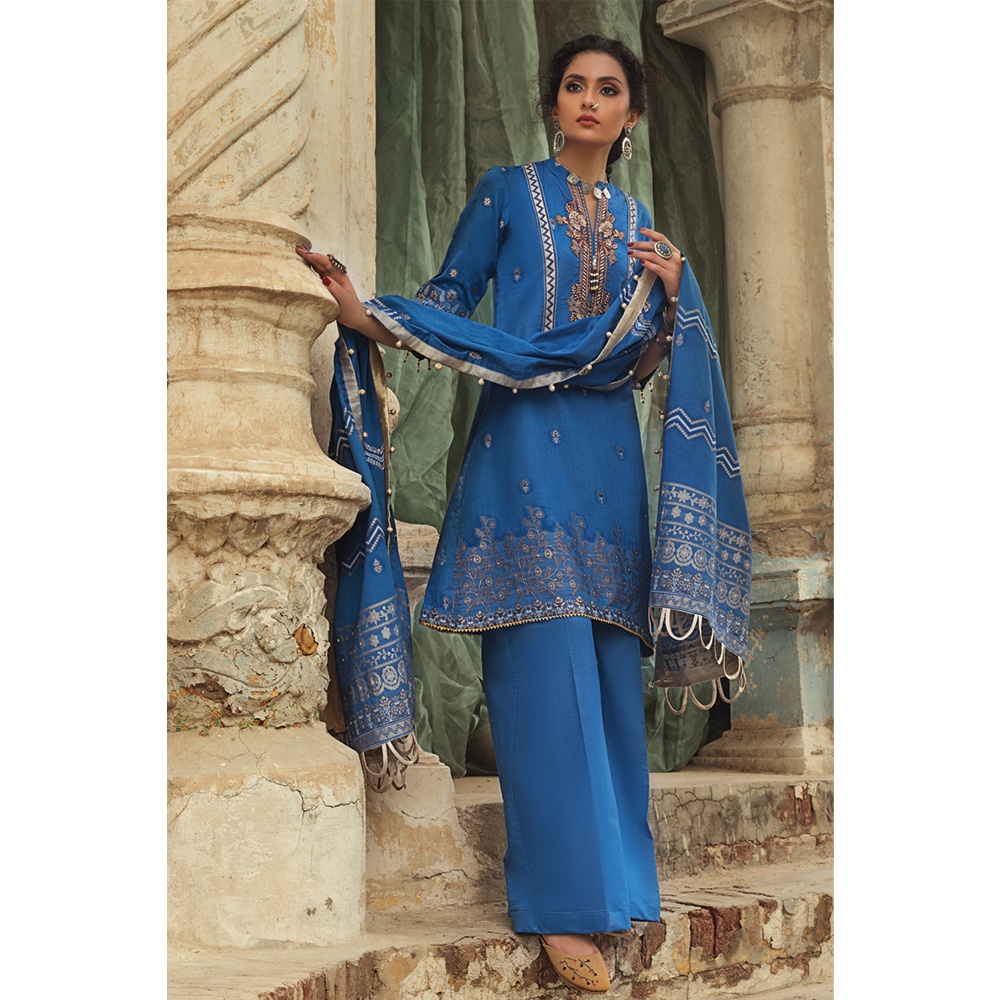 Now that you have seen all these beautiful suits from the collection, it's time you finally purchase your favourites! Visit your nearest Ideas stores or shop now at: www.gulahmedshop.com. To your surprise, GulAhmed offers Free Delivery in Pakistan for orders worth PKR 2,000 and more. Free global shipping for orders worth USD 300.