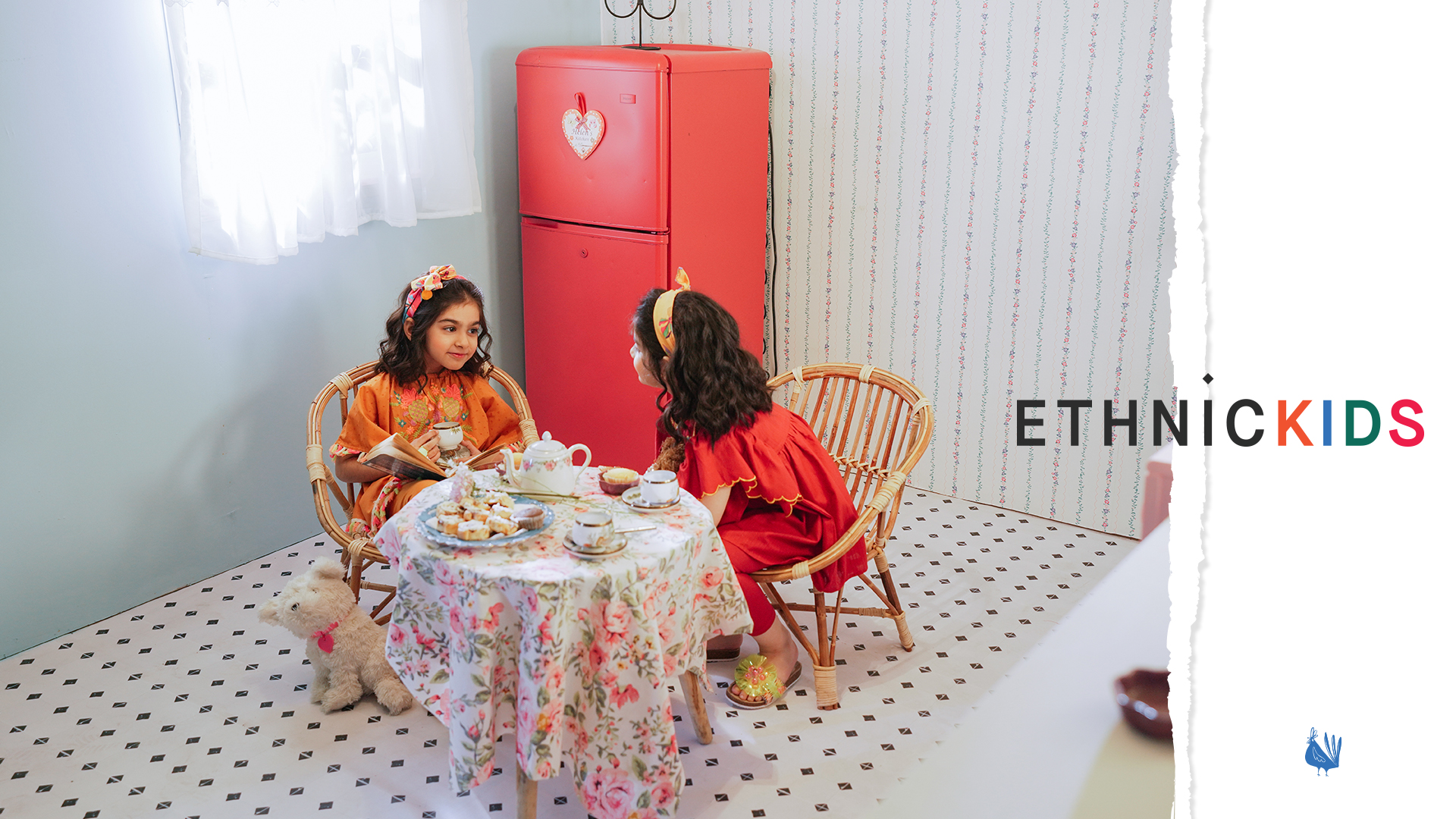 Looking forward to an amazing spring of 2021, you'll definitely want to add new attire to your kid's summer wardrobe. Ethnic has recently launched its stunning debut kids wear collection, if there were ever a time of shopping spree it's now!
Ranging from the gorgeous eastern pieces to boho-chic western outfits, we are absolutely drooling over Ethnic kid's collection. The debut campaign Cottage 1902 is every girl's childhood dream- personifying a magical tale wrapped in a bubble of happiness.  While exploring the collection we got so obsessed with the eclectic feel coupled with sleek cuts and silhouettes, the collection is surely easy on the eyes and full of life.
Ethnic finds joy in creating sophisticated and elegant clothing and is a perfect blend of traditional and contemporary. We are impressed by their fusion and out of the box cultural pret crafted in modernity and versatility. After Ethnic, now we are all set to shop uber-cute and comfortable range by Ethnic Kids.
Undoubtedly, "Cottage 1902" exquisite collection by Ethnic Kids is such a top pick for all the mommys and mini fashionistas. It is hard to pick just one outfit. Go grab em' before they run out!