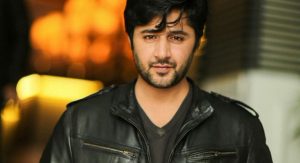 A Mohammad Ehteshamuddin direction, film Dum Mastam is currently in works and all set to release in 2020! The film features the very talented Imran Ashraf who ruled 2019 with laudable TV performances, particularly as Bhola, a mentally challenged young man, in drama serial Ranjha Ranjha Kardi that concluded earlier this year.
In a recent interview, the director showed appreciation for Imran Ashraf and his notable contribution to the entertainment industry.
He stated, "All I can say is that Imran Ashraf worked with me in Sadqay Tumhare and I am working with him in Dum Mastam. Not only has he matured as an actor, but he has worked very hard since then. He has made each and every role offered to him as something that only he could have done."
https://www.instagram.com/p/B50VyTLFxtM/
To which the Ranjha Ranjha Kerdi actor responded exclusively via Niche Lifestyle quoting, "I am more than honoured to have been mentioned by Ehteshamuddin with such reverence and respect in a recent interview. I have had the hounour to work with this impeccable director and equally talented and veteran actor in Dum Mastam and Sadqay Tumharay and it will always stay like this, never the other way around. Because my respect for him grows everyday as I learn to walk the same path Ehteshamuddin has paved with his skills and hard work like Ehteshamuddin Sahab beautifully said in his words in the interview that in Sadkay Tumharay was a project in which I worked with him, Dum Mastam is a project in which he is working with me – it is if you think about the same thing but also so different and it makes my heart so big to have an acclaimed person like him give me this Honour."
Dum Mastam is a romantic comedy and will also feature feature Sohail Ahmed, Saleem Mairaj, Adnan Shah Tipu, Momin Saqib and others in important roles. We wish the team of Dum Mastam all the best and eagerly await the release of the film.